Support PDF,DOC,DOCX,TXT,XLS,WPD,HTM,HTML fils up to 5MB
It's fairly common for paralegals to consider at some point of their careers about whether they should attend law school or not to make a change in career and become an attorney. This usually happens due to three reasons: First, the paralegal believes that his/her work-experience would stand him/her in good stead in law school; Second, the paralegal likes the practice of law and wants more control over solving legal cases and matters, and third the paralegal thinks becoming an attorney would lead to greater income and prestige.
To an extent, all of these are true, but people who really succeed in making the transition in career from that of a paralegal to that of a successful attorney are those who go to law school because they like solving legal challenges and want greater control over their work. The other two reasons are not sufficient by themselves to choose spending years and
incurring a law school student loan debt
. If you do not feel the urge to have greater control over solving legal challenges, which you happen to enjoy, then earning a J.D. is not going to help your career to any great extent. It is better to be an employed paralegal than an unemployed attorney saddled with staggering student loan debts.
Pros and cons of going to law school for a paralegal
Pros:
Greater income possibilities as an attorney
Better chances of gaining higher grades at law school due to work-experience
Cons:
Big student loan debt
Years away from the job market spent in studies
The other pros and cons about your decision to go to law school wouldn't really relate to that particular decision, but in the change of state you experience after you become an attorney, like having greater control over your work, or being more open to malpractice suits.
However, if you decide to go for a law school anyway, it is better not to spread the word around prematurely. First gain a good LSAT and GPA score, which are the basis for being considered for admissions in most law schools.
Where you can actually use
your paralegal work-experience
in your career if you get the chance to go for a JD is in establishing a network that would welcome you back as an attorney. Establish and maintain contacts with attorneys who are open enough to receive you back in the role of an attorney as an asset. The professional implications of top law schools lead to better learning, and more importantly an instant network and brand on a resume. If you do not get the chance to join a top law school, you can still make up on the learning part by your own efforts, and compensate for the instant network part by establishing and maintaining a network of contacts from your life as a paralegal. That is the true advantage you have if, as a paralegal, you choose to go to law school to earn a J.D.
Also keep in mind that just being a paralegal may not provide you with an edge at top law schools, but in many middle-level law schools they are going to see your paralegal work-experience as a confirmation of your commitment to a legal career. The fact that you were there in the labor market, and did work in the legal environment would prove that you have sufficient social interaction skills to survive in an office environment, and that you would have greater chances to survive after a J.D. Every law school today wants to be sure that the candidates they are taking in have the basic skills to find and get jobs by themselves. It increases the chances of the law school sporting better employment statistics, and very slightly tilts the balance in your favor, in case there is a tie during admissions with another candidate who has similar LSAT and GPA scores.
Featured Testimonials
LawCrossing is a huge data bank not only of legal jobs but also various informative articles.
Sean
Facts
LawCrossing Fact #202: Our job alert feature allows you to receive job listings that fit your search criteria directly in your email inbox.
Description
Associate General Counsel The candidate will provide legal advice and guidance to the company perso...
Description
Ethics and Compliance Associate Counsel The candidate will assist senior political law counsel in a...
Description
Associate Counsel The candidate will interact with senior executives and business team leaders on a...
NOW TRENDING ON BCG ATTORNEY SEARCH
MOST POPULAR ARTICLES
Testimonial of the Week

LawCrossing has the most listings of any job board I have used. It's actually a great site. The website had a lot of detail. It's nice that you don't have to go through a recruiter if you don't want to. You can actually contact the law firm directly for the positions listed. LawCrossing had a ton of great features.

Brian McMillan San Francisco, CA
Top Actively Interviewing Jobs
Employer: Stone Grzegorek & Gonzalez LLP.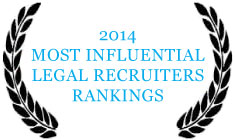 Job Search Tip
Never let anyone-especially children-answer your home phone but you. You want to make sure you get your messages.