Support PDF,DOC,DOCX,TXT,XLS,WPD,HTM,HTML fils up to 5MB
Combined degree programs make lawyers more viable for the professional market, broaden perspectives, increase knowledge and skills, and help to create flexible career paths. Consequently, a greater number of law schools today are offering
combined JD/MBA programs
and the enrollments in such programs have grown phenomenally over the last five years. However, with the increase in options comes the confusion between choices and the need to sort and find from available options the particular combination which would benefit you the most. This article is about perspectives and considerations that you can use to decide
which combined JD/MBA program would be the best
one for you.
Employment prospects of a combined JD/MBA
A combined JD/MBA is not like other dual degree combinations. Let's face it:
Law firms
hire JDs, companies hire MBAs, and  companies looking for long-term
in-house counsel
, who would also be business leaders, prefer (they don't actively look for) JD/MBAs. But the combination is not so common that anyone would advertise such a requirement.
Remember, just like seeing a degree from a poor law school becoming a burden rather than an asset, people also find getting an MBA from just about anywhere does not work. Okay, it will help you to improve yourself, your style of thinking and approaching tasks, and help you to become a better lawyer if you want to be one. Any MBA course would help in self-improvement, but to work as a badge of honor and a differentiating edge for a prospective candidate, an MBA has to be from a select school.
Both in case of law schools and MBA schools, the brand works to provide an instant network.
This is where
a combined JD/MBA program is most helpful
– if you happen to have an MBA on offer from a select school as part of your combined degree, remember that it's saving you the requirement of at least 5 to 6 years of postgraduate work-experience ordinarily required for admission to such an MBA course.
When does a combined JD/MBA prove valuable for employment?

To make things work, and to get proper value out of
a JD/MBA from the employer's market
, certain conditions need to be fulfilled:
The subjects in the combined course should be aligned: A JD with an MBA in finance will take you to the boardroom of companies or to the pinnacles of tax practice. It would bag you a Summer Honors Program at the SEC, but it is not going to help if you decide to spend your life practicing human rights violations. You might think that's elementary, but people often miss out on the obvious.
Remember, though a combined JD/MBA may not get you more internship or job offers, it is certainly going to
get you more interviews
. Since combined JD/MBAs are still rare, it raises a question in the minds of recruiters and makes them curious. You get an interview call, and then you need to prove that you meet their candidate criteria.
Do not think that a combined JD/MBA is going to work wonders at entry level, but it would keep proving more valuable as you go ahead your career path and employers need to make recruitment decisions or promotion decisions. For an experienced lawyer with substantive knowledge and experience in law practice, that extra MBA can help to gain a partnership faster than others.
Decide on your career objectives before selecting a JD/MBA combination
Now that you have an idea of the realities with a combined JD/MBA, first sit down and carefully decide your career objectives, including the specific areas of law where you intend to grow in practice. If the MBA is not complementary or supplementary to your career objectives don't go for it. Nothing like it if your major subjects in your law degree and MBA degree complement each other – that's a deadly combination employers would find difficult to ignore. Otherwise, the MBA should make sense to people who look at your resume, and should make sense to you. If it does, it's a good choice. But don't accept something just because it is there.
Featured Testimonials
I have found employment! Incidentally, I found the posting on your site. Consider me a satisfied customer.
Barbara B.
Facts
LawCrossing Fact #137: Without you, our job board is pointless. Tell us what you want the site to do for you, and we'll do our best to make it possible!
Description
Assistant General Counsel IP Privacy Transactions The candidate provides legal services to clients ...
Description
Associate (Corporate & Securities - Technology) The candidate must have: Broad experience in all as...
Description
Conflicts Attorney - Non-Practicing The candidate will be responsible for clearing conflicts for al...
Description
Blasingame, Bur...
NOW TRENDING ON BCG ATTORNEY SEARCH
MOST POPULAR ARTICLES
Testimonial of the Week

LawCrossing has the most listings of any job board I have used. It's actually a great site. The website had a lot of detail. It's nice that you don't have to go through a recruiter if you don't want to. You can actually contact the law firm directly for the positions listed. LawCrossing had a ton of great features.

Brian McMillan San Francisco, CA
Top Actively Interviewing Jobs
Denver, CO
Hall Prangle & Schoonveld is a national trial defense law firm. We are seeking candidates for an Associate position in t...
Employer: Hall Prangle and Schoonveld LLC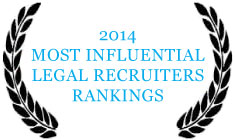 Job Search Tip
Retrieve your messages frequently and return calls promptly. Good follow-through is an essential part of any job and critical to the job search process. Show the world you're on top of things.