Support PDF,DOC,DOCX,TXT,XLS,WPD,HTM,HTML fils up to 5MB
Contents


NEW YORK UNIVERSITY SCHOOL OF LAW

 NYU LLM Program

Established
1835
Mailing address
40 Washington Square South, | New York | NY 10012
Phone
712-998-6100
Website
http://www.law.nyu.edu/
Student-faculty ratio
9.0:1
Number of students enrolled
1464
Acceptance rate
24.2%
Bar passage rate (first-time test takers)
96.3%
Law school cost (tuition and fees)
$48,950 per year

Overview
Established in 1835, the New York University School of Law (NYU Law) is one of the oldest and most prestigious law schools in the country. It is also considered to be among the top ten law schools of the United States. New York University School of Law is located in Greenwich Village, in downtown Manhattan.



Ranked at the top spot for international law programs and tax law programs by U.S. News & World Report, the school is known to maintain relations with scholars around the world. It was also in the news for inviting blind Chinese dissident Chen Guangcheng and helping to defuse diplomatic tensions between U.S. and China.

In contrast to normal law school programs in the U.S., the New York University School of Law offers numerous study abroad programs and joint degrees with foreign universities. Two notable international joint programs offered by the New York University School of Law include a JD/LLB with Osgoode Hall School of Law in Toronto and an LLM in global economy and law from NYU and the National University of Singapore.

The study program is highly clinic oriented with 27 clinics. On completion of their first years at the university, students are required to focus on one area of law out of the nine available.

The Career Services office of the New York University School of Law is well known for maximizing job opportunities for students and adjusting to economic trends. When the recession saw some big law firms at peril, the school increased its focus on small law firms.
 
Rankings and reputation
The school ranks second for "Top 15 Schools From Which the Most 'Prestigious' Law Firms Hire New Lawyers." In government placements, too, the school is one of the best and ranks third for "Supreme Court Clerkship Placement." The University of Chicago Law School is also known for third highest per capita placement of alumni for U.S. Supreme Court Clerkships. In 2012, it was ranked fifth by the U.S. News & World Report in overall category.

New York University School of Law was also featured in a list of top law schools analyzed and ranked by LawCrossing CEO Harrison Barnes. This list can be found here: Top Law Schools Analyzed and Ranked by America's Top Legal Recruiter.
Admissions
Admission process is selective as expected from one of the nation's best law schools. New classes of students have a median GPA of 3.71 and a median LSAT score of 172. The school places extra importance on students with demonstrated dedication to public services and ethnic diversity.

There is an Early-Action option like most law schools. Students wishing to apply for Early-Action need to have their June LSAT scores, and have to apply within October 15th. If an application for Early-Action is rejected, the same applicant cannot apply again with others. February 1st is the deadline for ordinary applications that do not opt for Early-Action.

The tuition fees are around $48000 and there are several scholarships available. However, the costs are compensated by the gain of a top notch educational brand on resumes that trails only Harvard in job placements with big law firms. Graduates of New York University School of Law have an average success rate of 96% at the bar admissions.

Admission criteria
| | | |
| --- | --- | --- |
| | LSAT | GPA |
| 25th-75th Percentile | 170-174 | 3.57-3.85 |
| Median | 172 | 3.71 |
The above LSAT and GPA data pertain to the fall 2011 entering class.
Grading system
New York University School of Law does not rank students and does not maintain records of cumulative averages for its students. For the specific purpose of awarding scholastic honors, however, unofficial cumulative averages are calculated by the Office of Records and Registration.

Students' grades at New York University School of Law depend largely upon the grade received in the final examination. Grades are generally not provided for courses or sections in which the student is not officially registered.

For JD and graduate students, the letter grading system corresponding to respective GPA used is:
| | |
| --- | --- |
| A+ | 4.33 |
| A | 4.00 |
| A- | 3.67 |
| B+ | 3.33 |
| B | 3.00 |
| B- | 2.67 |
| C | 2.00 |
| D | 1.00 |
| F | 0.00 |
All students must maintain satisfactory academic progress. For JD students, satisfactory academic progress is understood to mean completion of the required first-year curriculum during the first year of enrollment with a grade of D or better in all courses. Thereafter, completion (with a grade of D or better and no more than eight hours of "uncompensated" D grades) of sufficient credits of coursework in each semester to allow for accumulation of a total of at least 83 credits, including 30 accumulated in the first year, by the end of the third year. A minimum of 12 credits must be completed each semester.

Students may elect to register for a total of 2 courses on a credit/fail basis during their final four semesters, provided the faculty member teaching the course lists the course as open to such registration.

The Registrar's Office provides students with copies of their official transcripts or, upon the authorization of students, sends copies of official transcripts directly to them.
 
Awards
Pomeroy Scholars: Top 10 first-year students, based on cumulative grades
Butler Scholars: Top 10 students, based on cumulative grades for four semesters
Florence Allen Scholars: Top 10% of students, based on cumulative grades for four semesters (other than Butler Scholars)
Robert McKay Scholars: Top 25% of students, based on cumulative grades for four semesters (other than Butler and Allen Scholars)
Honors
Honors have been awarded at graduation based on final average as follows:
Order of the Coif: 10% of class
Summa cum laude: Select students (if any), who, per the executive committee, have compiled truly outstanding academic records
Magna cum laude: 10% of class
Cum laude: 25% of class
Placement facts
| | |
| --- | --- |
| Starting Salaries in Private Sector(median) | $160,000 |
| Starting Salaries in Public Sevice(median) | $60,000 |
| Graduates known to be employed at graduation | 95.6% |
| Graduates known to be employed nine months after graduation | 96.6% |
Data for 2010 Graduates employed full-time.
Areas of legal practice where New York law graduates are employed
| | |
| --- | --- |
| Law Firms | 61.7% |
| Business and Industry | 2.9% |
| Government | 7.5% |
| Public Interest Organizations | 14.2% |
| Judicial Clerkships | 13.1% |
| Academia | 0.6% |
| Unknown | 0.0% |
Internships
The law school offers two special internship programs for students interested in international law and public service, and a third program for those working in environmental and land use law.

The Center for Human Rights and Global Justice provides international internships with the UN's International Law Commission and with human rights organizations around the world. It also sponsors an International Summer Internship at The Hague Conference on Private International Law.

The Center for Environmental and Land Use Law provides grants for summer internships to students working in environmental and land use law with environmental groups, government agencies, and other public interest law practice institutions in the US or abroad.
 
Clinical programs
New York University School of Law's clinical program has long been renowned for the quality of its faculty, the variety of its offerings, and the innovative structure of its curriculum. With 15 full-time clinical faculty and 33 clinics, New York University School of Law provides students with unparalleled experiences in working with clients and communities to address urgent problems, influence public policy, and improve the quality of legal problem solving.

Year-long clinics at New York University School of Law
Brennan Center Public Policy Advocacy Clinic
Civil Rights Clinic
Criminal and Community Defense Clinic
Employment and Housing Discrimination Clinic
Family Defense Clinic
Federal Defender Clinic
Immigrant Rights Clinic
Juvenile Defender Clinic
One semester-long clinics at New York University School of Law
Administrative and Regulatory State
Business Law Transactions Clinic
Children's Rights Clinic
Community Development and Economic Justice Clinic
Comparative Criminal Justice Clinic - Focus on Domestic Violence
Criminal Appellate Defender Clinic
Environmental Law Clinic
Equal Justice and Capital Defender Clinic
Global Justice Clinic
Government Civil Litigation Clinic - Eastern District of New York
Government Civil Litigation Clinic - Southern District of New York
Immigrant Defense Clinic
International Environmental Clinic
LGBT Rights Clinic
Mediation Clinic
Mediation Clinic - Advanced : Dispute System Design
Medical-Legal Advocacy Clinic
New York Civil Liberties Clinic
Prosecution Clinic - Eastern District of New York
Prosecution Clinic - Southern District of New York
Racial Justice Clinic
Tax Clinic
Moot court
The New York University Moot Court Board is a student-run, honorary organization that combines legal scholarship with oral advocacy. Staff members are selected from the first-year class on the basis of a brief writing competition held in early spring. Each year, between 30 and 35 students out of approximately 150 applicants are offered positions on the board. As second-year students, Moot Court Board staff members, under the guidance of third-year editors, choose to join either the NYU Law Moot Court Casebook Division or the NYU Law Moot Court Competitions Division.

In addition, the New York University Moot Court Board administers the annual Orison S. Marden Competition, one of the country's best-known intra-school moot court competitions.

The NYU Moot Court Casebook, published annually, is the most widely recognized and utilized set of moot court problems in the nation. (More than 110 law schools have current subscriptions.)

New York University School of Law is represented in a number of moot court competitions nationwide. The law school also participates in the National Moot Court Competition and the Philip C. Jessup International Law Moot Court Competition.
 
Journals
Student Journals & Publications
Annual Survey of American Law
Environmental Law Journal
Journal of Intellectual Property & Entertainment Law
Journal of International Law & Politics
Journal of Law & Business
Journal of Law & Liberty
Journal of Legislation & Public Policy
Law Review
Moot Court Board
Review of Law & Social Change
Faculty Journals & Publications
Clinical Law Review
International Journal of Constitutional Law (I·CON)
Tax Law Review
Notable alumni
Raymond Kelly: New York City Police Commissioner
Louis Freeh: Former Director of the FBI
Howard Cosell: Sportscaster
Demetri Martin: Comedian
Peter Guber: Hollywood producer and former Chairman &CEO of Sony Pictures Entertainment
Michael I. Roth: Interpublic Group of Companies Chairman and CEO
John A. Carrig: ConocoPhillips President and COO
Harold Max Messner: Robert Half International Chairman and CEO
Herb Kelleher: Southwest Airlines founder
John Turitzin: Marvel Entertainment Vice President
Mohamed ElBaradei: Nobel Peace Prize laureate
Judith Kaye: Former Chief Judge of the New York Court of Appeals
Dennis G. Jacobs: Chief Judge of the United States Court of Appeals for the Second Circuit
Judge Pauline Newman: The United States Court of Appeals for the Federal Circuit
Gary Bettman: Commissioner, National Hockey League
Joel Litvin: President, League and Basketball Operations, National Basketball Association
Ethan Orlinsky: Senior Vice President and General Counsel, Major League Baseball
Paul Tagliabue: Former Commissioner, National Football League
Mark Wilf: President, Minnesota Vikings
In the news
07/05/12

Chen Guangcheng, the blind Chinese "barefoot" lawyer and human rights activist is now a special student at the U.S.-Asia Law Institute at the New York University School of Law. Chen will also be receiving the 2012 Human Rights Award from Human Rights First. Chen's advisor and supporter Jerome Cohen will also be recognized. The ceremony will take place on October 24 in NYC.

Learn the 10 Factors That Matter to Big Firms More Than Where You Went to Law School

ABA has released a report saying that only 55 percent of law graduates of 2011 found full-time, long-term jobs requiring bar passage nine months after graduation. According to its report, the figure for NYU graduates is 90 percent.
 
References
Featured Testimonials
LawCrossing is a quick search website with beautiful options. It was a pleasure to have an opportunity to use LawCrossing.
Robin
Facts
LawCrossing Fact #100: Location, location, location. Look for jobs in the places you want to be!
Description
Senior Associate Dean Duties: Reporting to the Dean of Students, as the university's chief judici...
Location
New York City, NY
Description
Director, Office of Diversity & Inclusion The candidate will lead the collaborative effort of the l...
Description
Temporary Law Clerk Clerks will also be responsible for reviewing and editing briefs prepared by re...
NOW TRENDING ON BCG ATTORNEY SEARCH
MOST POPULAR ARTICLES
Testimonial of the Week

Out of all the other job boards I have used, LawCrossing was definitely the most impressive. I have received many job interviews from jobs I applied to on your site.

Mark Herskovitz Los Angeles, CA
Top Actively Interviewing Jobs
Employer: Stone Grzegorek & Gonzalez LLP.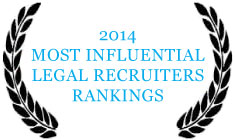 Job Search Tip
Thinking about relocation? Read the Sunday papers of the cities you're interested in. Most big libraries subscribe to major metropolitan newspapers.