Support PDF,DOC,DOCX,TXT,XLS,WPD,HTM,HTML fils up to 5MB
Harvard Law School Class of 2005 First to See Pro Bono Requirement
by Erica Winter
While Harvard Law has a long tradition of students volunteering their time and knowledge to the local and world communities, this tradition was not set in stone until the start of the Pro Bono Service Program in 2002. The program was put in place to "instill a public-service ethos" into students, says Director Lisa Dealy.
Now at
Harvard Law
, between the spring semester of a student's first year and spring break of his or her third year, the student must do 40 hours of some sort of free legal work. Many students do much more than the required amount, says Dealy, with 82% of students doing more than 100 hours each of
pro bono legal work
since the requirement was launched.
The goal of the program is to have students carry a philosophy of service with them into their legal careers. Even if a student moves on to work in corporate law, says Dealy, there is a hope that he or she will continue to do
pro bono work
of some kind in his community.
The program also helps to put an emphasis on experiential learning, which, as opposed to the many specialty clinics that are available to students, is mandatory.
For example, if a student is interested in corporate law with a focus on real estate, he or she can come to Dealy's office and ask about what pro bono opportunities there are that would pertain to his or her career goals. Dealy can then direct him or her to a firm or nonprofit that is working to develop low-income housing. This gives the student experience in his/her desired field, helps members of the community, and fulfills his/her pro bono service requirement.
The pro bono work
can take many forms, says Dealy, but it must be legal work, not just community service. Some students do research and writing, some help draft legislation, others represent indigent clients.
Rules governing who can practice law vary from state to state. In Massachusetts, third-year law students can provide direct legal services to clients if they are under the supervision of a licensed attorney.
The program requires that there is a supervising attorney at the firm or organization in which the student works, says Dealy. The supervisor must give feedback, teach good legal skills to the student, and have a mission of helping to make a good lawyer. "We do look into the supervision piece very carefully," says Dealy.
One hurdle for program participation for some nonprofits, says Dealy, is that the staff attorneys there are so flat-out with work that they do not have time to supervise a student, even though the group may need pro bono help.
So far, about a quarter of
students are doing their pro bono work
in state and local government offices, says Dealy. Others work in Public Defender offices or provide direct legal services to the poor through other groups. So far, all of Harvard Law's students have gotten their first choices of pro bono assignments, says Dealy, but this could change now that all students at the school will be under the requirement. Those in classes prior to 2005 were grandfathered out of the requirement, although many did pro bono work nonetheless.
Some students at Harvard work with individual professors who have been asked to do pro bono work, such as writing amicus briefs, says Dealy. Professors will call her office outlining their requirements for an assistant, and a student with the required skills and academic background will be placed with the professor for the project. Some professors will only take on some pro bono projects if they can find a student to assist them, says Dealy.
Other students fulfill their pro bono requirement at organizations abroad over the summers. They work in international nonprofit groups on human-rights issues or in law firms working on immigration cases, for example. These students are allowed to receive travel grants (ranging from $3,300 to $5,600) to take these positions and still have the work count towards the pro bono requirement, says Dealy, but they cannot receive payment for the work itself. There are also summer funding grants for those doing domestic public interest work.
Another way for a Harvard student to fulfill the requirement is to work with one of several student organizations helping the community. Overall, about one-third of Harvard Law students meet the pro bono requirement through existing campus organizations, says Dealy. One of these campus groups is the Harvard Legal Aid Bureau, the oldest student-run law practice in the country.
For an in-depth look at a student who made this commitment, see the
story profiling on Jennifer Cannistra
on this page.
Harvard Law School.







Featured Testimonials
I have used every aspect of LawCrossing and concluded that the website is awesome. Jobs are described in a perfect way.
Lorraine
Facts
LawCrossing Fact #164: Use our "My Hotlist" tool to save a job and apply for it later!
Description
Securities Law Attorney Depending on final placement, the candidate will provide legal support for ...
Description
Immigrant Children's Legal Program Intern Intern will assist Immigrant Children's Legal Program...
Description
Director of Private Attorney Involvement(PAI) Duties: Develop, market and oversee a wide range of v...
Description
Legal Fellow Duties: Fellow will gain experience in providing compassionate and culturally competen...
NOW TRENDING ON BCG ATTORNEY SEARCH
MOST POPULAR ARTICLES
Testimonial of the Week

LawCrossing is great at picking up all of the legal listings everywhere across the internet. I could have gone to three different sites to search, but you had them all on your site. That was extremely helpful. LawCrossing is a one stop shop!

Eileen Baca-Penner New Mexico
Top Actively Interviewing Jobs
New Media / Licensing attorney
New York City, NY
We are searching for an experienced IP / media licensing and transactional attorney, for an opening with a large law fir...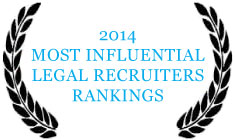 Job Search Tip
Visit your library regularly and park yourself in the business section. Read all the business periodicals to stay current on business events and trends.