Support PDF,DOC,DOCX,TXT,XLS,WPD,HTM,HTML fils up to 5MB
University of Georgia School of Law, Athens, Georgia
by Harrison Barnes, Managing Director - BCG Attorney Search

(
52
votes, average:
4.3
out of 5)
What do you think about this article? Rate it using the stars above and let us know what you think in the comments below.
Overview
The University of Georgia School of Law was founded in 1859. Its supportive and cooperative environment provides law students ample opportunities to get involved on campus, polish their legal skills and build personal and professional relationships.
Its extensive and challenging curriculum prepares students for the practice of law. Students in their first year take required courses, and during their second and third years they select from offered broad courses. The law school offers local, regional, and international opportunities. For hands-on experience and community service, the law school offers clinical programs, summer study abroad programs and internships. Its moot court and mock trial programs give students a chance to develop their legal skills in court proceedings that are often judged by the state and nation's leading attorneys, judges, and justices.
The law library, the oldest and largest public law library in the state, maintains a collection numbering in excess of 600,000 volumes and volume equivalents. It serves the public welfare through participation in cooperative efforts to collect, access, and preserve information at the regional, national, and international levels. The law library is one of the US law school depositories for European Union documents.
Student-Faculty Ratio 12.3:1
Admission Criteria
| | | |
| --- | --- | --- |
|   | LSAT | GPA |
| 25th-75th Percentile | 162-166 | 3.30-3.76 |
| Median* | 165 | 3.59 |
The above LSAT and GPA data pertain to the fall 2011 entering class.
Medians have been calculated by averaging the 25th- and 75th-percentile values released by the law schools and have been rounded up to the nearest whole number for LSAT scores and to the nearest one-hundredth for GPAs.
Admission Statistics
| | |
| --- | --- |
| Approximate number of applications | 3,248 |
| Number accepted | 814 |
| Percentage accepted | 25.1% |
The above admission details are based on fall 2011 data.
Class Ranking and Grades
The majority of University of Georgia School of Law students are not ranked in individual order. Only those members of a class whose cumulative GPAs are in the top 25% are ranked in individual order.
The University of Georgia School of Law uses the following grading scale:
| | |
| --- | --- |
| A+ | 4.3 |
| A | 4.0 |
| A- | 3.7 |
| B+ | 3.3 |
| B | 3.0 |
| B- | 2.7 |
| C+ | 2.3 |
| C | 2.0 |
| C- | 1.7 |
| D+ | 1.3 |
| D | 1.0 |
| F | 0.0 |
The law school may also assign the following grades:
I (Incomplete)
U (Unsatisfactory)
W (Withdraw)
WP (Withdraw Passing)
WF (Withdraw Failing)
NR (Not Reported)
IP (In Progress)
YL (Year-Long Course)
An Incomplete (I) is a temporary grade assigned when a student doing satisfactory work is unable, because of unusual circumstances, to complete course requirements. Any grade of I that is not converted to a letter grade by the end of the subsequent resident semester (summer school is not a resident semester) becomes an F.
The grade of YL indicates that a final grade will be reported at the end of the academic year.
Grade normalization (Curve)
The average grade in each first-year course should fall within the range of 2.9-3.1 based on the University of Georgia School of Law's grading system. Variations from this rule are allowed with permission from the dean. Though not mandatory, the school's suggested grade distribution guidelines are as follows:
| | |
| --- | --- |
| Grade | Number of Students Receiving |
| A+, A, A- | 33% maximum |
| C+ or lower | 33% maximum |
| A+ | Maximum of two students |
The average grade in all upper-level courses should fall within the range of 2.9-3.2. Variations are permissible only in extraordinary circumstances, which must be outlined in a letter from the instructor to the dean. The grades of non-JD students are disregarded for the purposes of this policy. Additionally, all courses and seminars with 20 or fewer students are not subject to this policy.
No student may be awarded a JD degree who does not, at the time of the awarding of the degree, have at least a 2.0 cumulative grade point average for University of Georgia School of Law work according to the grading system utilized within the law school. The minimum standard of academic performance while in the law school is 1.90.
Honors
| | |
| --- | --- |
| Honor | Percentage of Class Receiving |
| Order of the Coif | Top 10% |
| summa cum laude | Top 2% |
| magna cum laude | Next 8.5% |
| cum laude | Next 37.5% |
Awards
| | |
| --- | --- |
| Name of Award | Description |
| MacDougald Award  | Awarded to the first honor graduate |
| Meinhard Award | Awarded for the highest academic average |
| Dean Rusk Award | Awarded for the best paper in the area of international law |
| Class of 1993 Torts Award | Awarded for excellence in the study of torts law |
| Chaffin Award | Awarded for excellence in the study of Trusts & Estates |
| Georgia Municipal Association Award | Awarded for excellence in the study of municipal corporation law |
| Donald P. Gilmore Jr. Labor Law | Awarded for excellence in the study of labor law |
| William King Meadow Award | Awarded for all-around excellence |
| Ellen Jordan Environmental Award | Awarded for outstanding performance in environmental courses |
| Attorneys' Title Guaranty Award | Awarded for outstanding performance in property law |
| American Bankruptcy Institute Metal | Awarded for excellence in the study of bankruptcy |
| Richardson Award | Awarded for excellence in the study of trial advocacy |
| O'Byrne Award | Awarded for excellence in the study of taxation |
| Environmental Law Association Award | Awarded for environmental advocacy |
| Environmental Law Association Award | Awarded for outstanding service |
| State Bar of Georgia Tax | Awarded for excellence in the study of taxation |
| Attorneys' Title Insurance Award | Awarded for excellence in study of property |
| State Bar of GA Real Property Award | Awarded for excellence in study of real property |
| ABA-BNA Labor | Awarded for excellence in study of  labor law |
| ABA-BNA Intellectual Property | Awarded for excellence in study of Intellectual Property |
| ABA-BNA Health Law | Awarded for excellence in study of health law |
| Carlson Evidence Award | Awarded for excellence in study of Evidence & Advocacy |
Journals
The Georgia Law Review, a quarterly publication, is the oldest of the legal journals published at the University of Georgia School of Law. Each year, it offers membership to a limited number of highly motivated members of the second-year law class who have demonstrated outstanding academic abilities and legal writing skills. Eligibility for law review membership is determined by a combination of first-year grades and performance on a "write-on" exercise designed to test applicants' legal reasoning, writing, and citation skills.15, 16
The student-edited Georgia Journal of International and Comparative Law is published three times per year and has covered legal issues and developments on the global front for more than four decades. The journal continues to maintain itself as a forum for academic discussion on current and important international subjects.17
The Journal of Intellectual Property Law is a student-edited journal that covers articles on current legal issues written by leading scholars, judges, practicing attorneys, and students. It is published twice per year. The journal focuses on issues related to patent law, trademarks, trade secrets, copyright law, Internet law, and entertainment and sports law.18
Moot Court
The moot court program at the University of Georgia School of Law is supported by a committed faculty and moot court alumni who voluntarily bench practice rounds of oral arguments.
First year students have the opportunity to present an appellate argument during the spring semester of their legal research and writing class. After presenting this argument, students may elect to participate in the Richard B. Russell Moot Court Competition and try out for the first eight spots on the Georgia Law Moot Court team.
Membership on the Moot Court teams is reserved for second and third year law students.
Students participate in the following moot court competitions:
National Moot Court Tournament
Philip C. Jessup International Law Moot Court Competition
Georgia Intrastate Moot Court Competition
National First Amendment Moot Court Competition
Dean Jerome Prince Memorial Evidence Moot Court Competition
American Bar Associational Regional Competition
Emory National Civil Rights and Liberties Moot Court Competition
Hulsey-Kimbrell Competition
Students can also participate in moot court exchange programs held in alternating years with Gray's Inn of London, England, and King's Inn of Dublin, Ireland. These exchange programs enhance students' experience in the courtroom as well as their knowledge of other cultures and legal systems.

Clinical Programs
Students can participate in numerous clinics to get practical experience. They can hone their legal skills - interviewing, case appraisal and planning, negotiation, dispute resolution, and persuasive oral and written advocacy - through hands-on experience and community service.
Its criminal and civil clinical programs are open to second- and third-year students.
The school's criminal clinical programs include the following:
Capital Assistance Project
Criminal Defense Clinic
Prosecutorial Clinic
Its civil clinical programs include the following:
Alternative Dispute Resolution
Appellate Litigation
Corporate Counsel
Environmental Law
Family and Education Law
Nonprofits & Government
Placement Facts
Starting Salaries (2010 Graduates employed Full-Time)
| | |
| --- | --- |
| Private sector (25th-75th percentile) | $70,000-$140,000 |
| Median in the private sector | S108,000 |
| Median in public service | $55,000 |
Employment Details
| | |
| --- | --- |
| Graduates known to be employed at graduation | 83.6% |
| Graduates known to be employed nine months after graduation | 93.2% |
Areas of Legal Practice
| | |
| --- | --- |
| Graduates employed In | Percentage |
| Law Firms | 52.9% |
| Business and Industry | 7.8% |
| Government | 18.1% |
| Public Interest Organizations | 2.0% |
| Judicial Clerkships | 15.7% |
| Academia | 0.5% |
| Unknown | 2.9% |
Externships/Internships
Externships
The University of Georgia School of Law offers following externships:
The Civil externship Program allows students to work for disadvantaged community members through the Public Interest Practicum. Students in this program work with homeless and incarcerated individuals and local service institutions to coordinate resources and information on housing, child custody, debt, benefits and health care. Students work with attorneys and judges.
The Summer externship Program encourages students to work in governmental, judicial, and private nonprofit placements through a focused program of reading, reflection, and professional enhancement.
The Corporate Counsel externship explores the practice of law from the perspective of an in-house counsel. Students spend their time in a corporate legal department where they have work assignments and experience firsthand the inner workings of a legal department.
The DC externship course consists of a ten-credit course, consisting of two parts: two credits arising from a weekly two hour seminar; and eight credits arising out of the student's work at their assigned placement. All students work 35 hours per week at the placement.
Under the Prosecutorial Clinic in addition to attending a weekly seminar on more advanced prosecutorial topics, students perform an externship in a public prosecutor's office. Student externs not only provide research and document drafting assistance but are also authorized under the Third Year Practice Act to make court appearances on behalf of the state at preliminary hearings, grand jury, motion hearings, and trials.
Internships
The Global Internship since 2001 provides students with four to 12 weeks of study and/or work experience in a legal learning environment of different countries. Law students get exposure to international and transnational law through summer internships in foreign governmental agencies, academic centers, law firms, corporations, and NGOs.
The initiative of the Dean Rusk Center allows first- and second-year students at the University of Georgia to venture beyond America's borders to gain experience in legal organizations.
Student organizations
American Constitution Society
Asian Law Student Association
Business Law Society
Christian Legal Society
Black Law Student Association
Dean's Ambassadors
Education Law Student Association
Environmental Law Association
Equal Justice Foundation Board
Federalist Society
Georgia Assn. of Law and Politics
Society of Intl. & Comparative Law
Georgia Trial Lawyers Student Chapter
German American Law Society
Health Law Society
Hispanic Law Students Association
Intellectual Property Law Society
Jewish Law Student Association
J. Reuben Clark Law Society
Labor & Employment Law Association
Law Democrats
Law Republicans
Law Students for Reproductive Justice
Military Justice Society
Negotiations Competition Team
OUTLaws
Phi Alpha Delta Law Fraternity
Public Interest Law Council
Rural South Law Society
Sports & Entertainment Law Society
Street Law
Student Animal Legal Defense Fund
Student Bar Association
Women Law Students Association
Working in the Public Interest
References
http://www.law.uga.edu/
http://premium.usnews.com/
http://www.nalplawschoolsonline.org/
About LawCrossing
LawCrossing has received tens of thousands of attorneys
jobs and has been the leading legal job board in the United States for almost two decades. LawCrossing helps attorneys dramatically improve their careers by locating every legal job opening in the market. Unlike other job sites, LawCrossing consolidates every job in the legal market and posts jobs regardless of whether or not an employer is paying. LawCrossing takes your legal career seriously and understands the legal profession. For more information, please visit www.LawCrossing.com.
University of Georgia School of Law







Featured Testimonials
LawCrossing was awesome! What you guys are doing is awesome! Your service was very valuable to me during my job search.
Kenneth
Facts
LawCrossing Fact #23: LawCrossing lets you upload and save a variety of resumes and cover letters so you're prepared when that dream job is listed.
Do you want a
better legal career?
Hi, I'm Harrison Barnes. I'm serious about improving Lawyers' legal careers.  My only question is, will it be yours?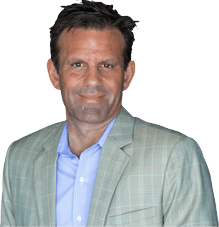 About Harrison Barnes
Harrison is the founder of BCG Attorney Search and several companies in the legal employment space that collectively gets thousands of attorneys jobs each year. Harrison is widely considered the most successful recruiter in the United States and personally places multiple attorneys most weeks. His articles on legal search and placement are read by attorneys, law students and others millions of times per year.
Success Stories
LawCrossing is great at picking up all of the legal listings everywhere across the internet. I could have gone to three different sites to search, but you had them all on your site. That was extremely helpful. LawCrossing is a one stop shop!
Eileen Baca-Penner New Mexico
Why You'll Love LawCrossing
Stay Ahead. Get your weekly career digest giving you:
the latest legal jobs
legal employment news and trends
career advice and more