Support PDF,DOC,DOCX,TXT,XLS,WPD,HTM,HTML fils up to 5MB
Ohio State University Moritz College of Law, Columbus, OH
by Harrison Barnes, Managing Director - BCG Attorney Search
(
103
votes, average:
4.2
out of 5)
What do you think about this article? Rate it using the stars above and let us know what you think in the comments below.
Overview
The Michael E. Moritz College of Law at Ohio State University was established in 1891. Including a range of clinical and skilled courses, the law school offers more than 145
courses covering almost every area of law
. The curriculum is designed to provide a strong theoretical and analytical foundation, as well as multiple opportunities for developing and honing students' lawyering skills. Its law library is one of the nation's largest academic law libraries.
Along with an exceptionally broad range of clinical programs, including clinics in civil and criminal practice, mediation, legislation, and juvenile law, Moritz College of Law also offers a nationally ranked program and certificate in the emerging area of alternative dispute resolution. The curriculum also provides preparation in the fields of criminal law, intellectual property law, employment and labor law, commercial law, international law, and many others.
In addition, Moritz College of Law has various
study-abroad programs
in Oxford, England. Located at St. Anne's College on the campus of the University of Oxford, the Pre-Law Program provides students with exposure to various aspects of British cultural life as well as an understanding of English culture and legal institutions fundamental to the
American legal system
. Classes, guest lectures, and field trips to places of legal, historical, and cultural interest are also incorporated into this five-week program. Through the Schottenstein Zox & Dunn Distinguished Practitioners in Residence Program in Business Law, students take one-credit courses from prominent practitioners.
Student-Faculty Ratio
15.1:1
Admission Criteria
| | | |
| --- | --- | --- |
|   | LSAT | GPA  |
| 25th-75th Percentile | 159-165 | 3.45-3.81 |
| Median* | 163 | 3.63 |
The above LSAT and GPA data pertain to the fall 2011 entering class.
Medians have been calculated by averaging the 25th- and 75th-percentile values released by the law schools and have been rounded up to the nearest whole number for LSAT scores and to the nearest one-hundredth for GPAs.
Admission Statistics
| | |
| --- | --- |
| Approximate number of applications | 2,300 |
| Number accepted | 898 |
| Percentage accepted | 39.0% |
The above admission details are based on fall 2011 data.
Class Ranking and Grades
Class rankings are computed after the second semester ends and all grades are in. At Moritz College of Law, students in the top 5% of each class are ranked individually. The law school distributes a grade distribution sheet for each class that shows the numerical grade range for each percentage range in ranking for the top half of the class.
Moritz College of Law uses letter grades to determine academic good standing, probation, dismissal, and graduation. Students receive both a letter and a number grade—for example, 85B. Each letter grade has its own point value on a 4.0 scale. Grades are assigned according to the following scale:
| | | |
| --- | --- | --- |
| Letter Grade | Numerical Grade | Point Value |
| A | 93-100 | 4.0 |
| A- | 90-92 | 3.7 |
| B+ | 87-89 | 3.3 |
| B | 83-86 | 3.0 |
| B- | 80-82 | 2.7 |
| C+ | 77-79 | 2.3 |
| C | 70-76 | 2.0 |
| D | 65-69 | 1.0 |
| E | 60-64 | 0.0 |
A student is in good standing if he or she has an average GPA of 2.0 or better.
Grade normalization (Curve)

Moritz College of Law has a long-standing grade distribution policy. The underlying reasons for the policy are to promote a common faculty-wide grading standard and to reduce instances in which different professors use different grading standards. The policy is a suggested tool and is not mandatory. It suggests the following grade distribution to teachers of first-year courses:
| | |
| --- | --- |
| A 's | 30% |
| B 's | 60% |
| C 's | 10% |
| D, E | Not more than 4% with the direction that a D or E should be given only if inferior performance is clearly demonstrated. |
For second- and third-year courses, the grade distribution is based on the past average letter grade performance of the students as a whole who registered for the particular course. The professor receives a grade distribution for the students enrolled in his or her course that semester. There are no names on the grade distribution, so the profile in no way focuses on individual students.
Honors
| | | | |
| --- | --- | --- | --- |
| Honor | Percentage of Class Receiving | GPA Required | Number of Students |
| Order of the Coif | Top 10% | 93.4 | 21 |
| summa cum laude | Top 3% | 95.6 | 9 |
| magna cum laude | Not provided | Not provided | Not provided |
| cum laude | Top 25% | 90.6 | 51 |
Awards
| | |
| --- | --- |
| Name of Award | Description |
| Tax Award | Awarded for the highest average in tax courses |
| Academic Excellence | Awarded for the highest cumulative average in each class |
| Torts  | Awarded for the highest grades in Torts |
| Trial Practice     | Awarded for the highest grades in Trial Practice |
| Legal Professions         | Awarded for the highest grades in Legal Professions |
| Dispute Resolution        | Awarded for the best research paper in an alternative dispute resolution course |
| Constitutional Law | Awarded to the top students in Constitutional Law |
| Ohio State Law Journal Awards | Not provided |
| Journal on Dispute Resolution | Not provided |
| Leadership Awards | Not provided |
| Clinic Awards | Not provided |
| George R. Beneman Award | Awarded for demonstrating outstanding performance in the Moot Court program |
| Topper Eagle Award | Awarded for significant contribution to the administration of the Moot Court program |
| Labor and Employments Award | Not Provided |
| Bankruptcy Award | Not Provided |
Journals
The Ohio State Law Journal was established in 1935 and is published six times annually. Its management is exclusively governed by the student body of the Ohio State University Moritz College of Law. The journal publishes articles by scholars, professionals, and students on the most important legal issues faced by the global legal market.
The Ohio State Journal on Dispute Resolution reports on issues relating to alternative dispute resolution. The periodical is exclusively run by students and is published four times per year. It focuses on
various methods of dispute resolution
, including arbitration, mediation, mini-trials, negotiation, and summary jury trials. It is the official journal of the American Bar Association's Section on Dispute Resolution.
The Ohio State Journal of Criminal Law, published twice per year, discusses vital issues in the field of criminal law and justice. It publishes important research and writing by professionals and scholars in the field of criminal law. The journal comprises symposia, commentary, and book and cultural review sections. It is a peer-evaluated, faculty-student cooperative venture published by the College of Law.
I/S: A Journal of Law and Policy for the Information Society publishes three issues per year focusing on the intersection of law, policy, and information technology. It represents a partnership between Moritz College of Law and Carnegie Mellon University's H. John Heinz III School of Public Policy and Management.
The Ohio State Entrepreneurial Business Law Journal releases thought-provoking articles, book reviews, and student notes on current happenings in the entrepreneurial business world. The latest addition to Moritz College of Law's publications, this journal gives students an excellent chance to explore the link between business and law. It is published twice per year and is managed exclusively by students. It also hosts an annual symposium where professors and practitioners from around the world gather to discuss topical issues and emerging trends in entrepreneurial business law.
Moot Court
All second-year students must participate in Moritz College of Law's moot court program after successful completion of
Appellate Advocacy
I. In Appellate Advocacy I, students write an appellate brief and argue the case before a panel of judges comprised of faculty members, practicing attorneys, and third-year students.
Second- and third-year students also have an opportunity to gain experience in a variety of lawyering skills by competing in the various intramural and interscholastic lawyering skills competitions administered by the Director of the Moot Court and Lawyering Skills Program. This program is a student-run organization responsible for conducting all of the school's five intramural competitions and 2L Appellate Advocacy Performance Arguments and for overseeing the Moot Court travel teams who compete nationally at inter-school competitions.
Appellate Advocacy II (also known as the Herman Moot Court Competition) is an intramural moot court competition. Participation in Appellate Advocacy II is voluntary. Students write an appellate brief and argue a number of rounds to participate in this competition. They may participate in the second semester of their second year. Appellate Advocacy II serves as the selection process for third-year students who want to take part in national interscholastic moot court competitions.
The Moritz College of Law currently participates in the following national moot court competitions: ABA, Civil Rights, Constitutional Law, Corporate Law, Criminal Procedure, Evidence, Jessup International Law, Juvenile Law, Labor Law, and National Mediations.
Clinical Programs
Moritz College of Law students begin taking clinical courses in their second year. Third-year students may enroll in courses that permit them to represent clients under the supervision of Moritz faculty. The law school offers the following clinical programs:
The Civil Law Clinic
The Criminal Defense Clinic
The Entrepreneurial Business Law Clinic
The Justice for Children Clinic
The Legislation Clinic
The Mediation Clinic
The Prosecution Clinic
Placement Facts
Starting Salaries (2010 Graduates employed Full-Time)
| | |
| --- | --- |
| Private sector (25th-75th percentile) | $60,000-$120,000 |
| Median in the private sector | $90,000 |
| Median in public service | $53,500 |
Employment Details
| | |
| --- | --- |
| Graduates known to be employed at graduation | 83.2% |
| Graduates known to be employed nine months after graduation | 88.6% |
Areas of Legal Practice
| | |
| --- | --- |
| Graduates employed In | Percentage |
| Law Firms | 41.3% |
| Business and Industry | 20.1% |
| Government | 21.8% |
| Judicial Clerkships | 5.6% |
| Public Interest Organizations | 3.4% |
| Academia | 7.8% |
| Unknown | 0% |
Externships/Internships
Externships
Moritz College of Law's externship "Washington, DC Summer Program" requires students to dedicate at least 20 hours per week for at least seven weeks. Each student has a supervisor where he or she works. Students have the opportunity to work in substantive, legal externships in Washington DC while benefiting from a high-quality academic program and a summer in the nation's capital.
Twenty-five students are selected each semester by Moritz College of Law to serve as judicial externs in judges' chambers. This proves to be an excellent opportunity for students as they gain real-life experience with court proceedings. Students work on research and writing on pre-trial matters under the direct supervision of distinguished judges. They then attend numerous class sessions wherein they share their judicial experiences with their classmates and discuss ethical issues pertaining to the judicial context.
Judges participating in the law school's judicial externship program include United States Circuit, District, Bankruptcy, and Magistrate judges; justices of the Ohio Supreme Court; Franklin County Domestic Relations judges; and Juvenile Court judges. The program runs the full 14 weeks of the Autumn and Spring Semesters and 8 weeks of Summer Semester. Students receive three credits in Autumn and Spring and two credits in Summer, and the course is graded on a satisfactory/unsatisfactory basis.
Student organizations
Advocates for Children
American Civil Liberties Union
American Constitution Society
Asian/Pacific American Law Students Association
Black Law Students Association
Business Law Society
Christian Legal Society
Criminal Law Society
Dispute Resolution and Youth
Dispute Resolution Association
Environmental Law Association
Federalist Society
Health Law Society
I/S: A Journal of Law and Policy for the Information Society
Immigration Law Society
Intellectual Property Law Society
Inter-Professional Council
International Justice Mission
International Law Society
J. Reuben Clark Law Society
Jewish Law Students Association
Labor & Employment Law Association
Latino Law Students Association
Law School Democrats
Law School Republicans
Mentoring Collaborative Student Association
Middle Eastern Law Students Association
Military Law Students Association
Moot Court and Lawyering Skills Governing Board
Moritz Community Outreach Project
Moritz Education Law Society
Muslim Law Students Association
Ohio State Entrepreneurial Business Law Journal
Ohio State Journal of Criminal Law
Ohio State Journal on Dispute Resolution
Ohio State Law Journal
OutLaws
Pro Bono Research Group
Public Interest Law Foundation
Real Estate Law Association
Sports and Entertainment Law Association
Street Law
Student Animal Legal Defense Fund (SALDF)
Student Bar Association
Volunteer Income Tax Assistance (VITA)
Women's Legal Society
References
http://moritzlaw.osu.edu/
http://premium.usnews.com/
About LawCrossing
LawCrossing has received tens of thousands of attorneys
jobs and has been the leading legal job board in the United States for almost two decades. LawCrossing helps attorneys dramatically improve their careers by locating every legal job opening in the market. Unlike other job sites, LawCrossing consolidates every job in the legal market and posts jobs regardless of whether or not an employer is paying. LawCrossing takes your legal career seriously and understands the legal profession. For more information, please visit www.LawCrossing.com.
The Ohio State University







Featured Testimonials
LawCrossing has a variety of job listings. I often ask technical questions on LawCrossing and get good answers. Great site!
Matthew
Facts
LawCrossing Fact #210: We do not advertise, and we do not spend money publicizing our site because all of our effort and money goes into finding jobs for you.
Do you want a
better legal career?
Hi, I'm Harrison Barnes. I'm serious about improving Lawyers' legal careers.  My only question is, will it be yours?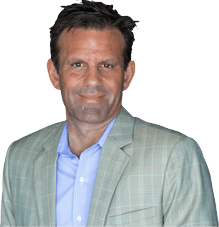 About Harrison Barnes
Harrison is the founder of BCG Attorney Search and several companies in the legal employment space that collectively gets thousands of attorneys jobs each year. Harrison is widely considered the most successful recruiter in the United States and personally places multiple attorneys most weeks. His articles on legal search and placement are read by attorneys, law students and others millions of times per year.
Success Stories
I was incredibly happy with the site. I thought it was very easy to use; had significantly more postings than any other site (or combination of sites); and provided a lot of useful information. (the number, and caliber, of job postings). Exactly what I was looking for – I have 5 years' experience and was looking for a lateral move or an in-house position, and that's exactly what I found!
Sarah E. Potter Louisville, KY
Why You'll Love LawCrossing
Stay Ahead. Get your weekly career digest giving you:
the latest legal jobs
legal employment news and trends
career advice and more