Support PDF,DOC,DOCX,TXT,XLS,WPD,HTM,HTML fils up to 5MB
The Pros and Cons of Practicing as a Real Estate Attorney
by Erica Winter
(
1334
votes, average:
4
out of 5)
What do you think about this article? Rate it using the stars above and let us know what you think in the comments below.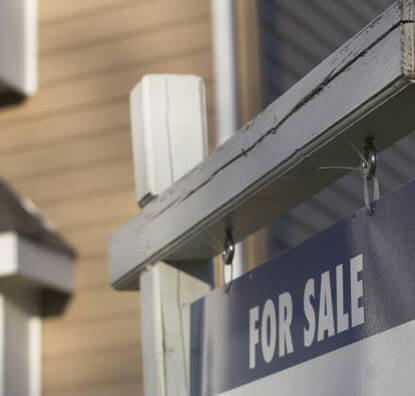 Inarguably one of the "hot" areas of law, real estate law has recently become a very attractive choice for law students and established attorneys looking to switch practice areas. We talked to real estate attorneys in various situations to see what this field can offer you.
Real estate attorneys often start off doing something else. Possibly this is because real estate law is a natural compliment to many other legal specialties - from international corporate law, to divorce law, to environmental law.  
Click Here to Read BCG Attorney Search's Guide to Corporate and Finance Job Search Categories for More Information.
Real estate law could add more to your growing practice. Or, this specialty could be a good way for you to move to another legal neighborhood if you are not happy with the one you're in right now.
That's what John O'Brien did. O'Brien, alumnus of Loyola Law School in Chicago, has been practicing law for 32 years, 20 of those in residential real estate law and estate law. Now in solo practice, he is also the Chair of the Illinois Real Estate Lawyers Association.
O'Brien handled many divorce cases as a young attorney. It was "no fun" to work in such an angry environment, he says. Now, working in residential real estate law, O'Brien sees clients taking a step up in life, most of whom are happy with the process of buying a house.
Since most people buy houses on the weekends when they are not at work, a typical work week for O'Brien involves checking his fax machine at 8:00 on Monday and Tuesday mornings, and usually finding two or three contracts there waiting for him. Then he gets to work.
O'Brien contacts new clients, advises them of the requirements of the home-buying contract, his fees, and other details.
In the standard Chicago-area home-buying contracts (which O'Brien wrote), there are five days in which the buyer can have an inspector look at the house, and for the buyer's attorney to contact the seller about any changes requested before the sale goes through - a repair to a leaky faucet, or roof repairs, for example.
Another part of the contract includes an "attorney approval clause," which says that the contract is subject to attorney approval. O'Brien has only had to invoke this a few times. Once, a buyer loved the house, but the local schools could not meet the needs of her autistic child, so she had to change her mind about the move.
When the house is in the right condition for sale, and everything else is in place, then O'Brien will attend the closing personally. He handles about 700 real estate deals a year, which means that he could easily have more than one closing a day.
Overall, O'Brien says his work is a "family-related practice that has real rewards."
If you love to organize, you like the feeling of completing one project and moving on to the next, you
have good negotiating skills
, and enjoy the fine details of contracts - then real estate law could be for you, says Lisa Abrams, author of
The Official Guide to Legal Specialties
(published by Harcourt Legal, and the National Association for Law Placement). Abrams, an attorney, is also the Associate Director of Career Services at the University of Chicago Law School.
Jace McColley, a third-year student at the New York Law School, a private stand-alone law school in Manhattan, is drawn to real estate law because it shows actual results, and is not as theoretical as other areas of law. McColley likes the variety of practice within the specialty, including zoning, landlord-tenant, real estate development, and the mortgage industry, and that "each specialization has a whole field built around it, and a whole field of practitioners who specialize in those areas," he says.
McColley started his school's Real Estate Law Association in 2002, which now has 80 members. He sees real estate law as a good skill to have under your belt, no matter what area of law you want to pursue.
One specialty, many ways.
Real estate law is a good specialty to combine with others, says Lisa Abrams. It can be part of a
family law practice
, when it comes to dividing assets and property. It can be part of estate planning, in setting up trusts to distribute property. Also, there are
jobs out there for real estate attorneys
who are staff attorneys at law firms, says Abrams, arranging for house purchases and real estate transactions for the firm and its attorneys.
Real estate law can be an addition to an already busy general practice, a niche in a larger field, a stand-alone endeavor (as with John O'Brien's residential real estate practice). It can also be the basis for working in a field you wish to pursue - such as environmental law or international law.
Susan A. Bernstein chose to combine environmental law with real estate law after 15 years working for various public agencies, including a stint as Assistant Commissioner of the Massachusetts Department of Public Health (DPH), writing environmental regulations.
Gradually making the decision to make a career move out of the public sector, Bernstein left the DPH, attended the New England School of Law in Boston, and hung out her own shingle in 1997.
Bernstein's solo practice in Boston helps clients navigate the thick and complicated field of environmental regulations needed in most commercial real estate transactions. For example, if a client wants to purchase land and build an office building on it, before the lenders will ante up the funding, there has to be an environmental assessment of the site and the project. This assessment, called "due diligence," is just the first step, says Bernstein.
Any one commercial real estate transaction involves due diligence, the acquisition of and compliance with several environmental permits, managing cleanup of existing toxins on the site, and/or setting up a corporation to buy the property. Before you get started practicing this combination of commercial real estate law and environmental law, "there is a lot to learn," says Bernstein. [For ways to get your feet wet, see "Advice" below.]
Doing international real estate law involves equal parts legal knowledge and diplomacy. "The practice of international law requires first and foremost the cultural skills for dealing with human beings who speak different languages, live in different socio-economic situations, and are familiar only with their own legal systems," says Marcantonio Pinci, who has been practicing since 1990 and is Managing Partner of Pinci & Associates, with offices in New York, Brussels, Athens, and cities throughout Italy.
Pinci's current firm handles a wide range of international legal services, including corporate, banking and securities, employment and labor, aerospace, oil and gas, and entertainment law. So why include real estate?
Pinci went to law school at the University of Milan, and
Georgetown University Law Center
in Washington D.C., and studied international mergers and acquisitions. When first starting his international law career at a firm in Milan, Pinci was assigned to do some real estate work.
Turns out, says Pinci, "for tax reasons, most large real estate transactions in Italy are carried out 'in corporate form,' i.e. you transfer the shares of a company that owns the real estate, rather than the real estate itself." So Pinci used his corporate law training to work on real estate transactions for clients who were not in Italy - doing corporate law while learning real estate on the job.  
Interested in these kinds of jobs? Click here to find Real Estate jobs.
Now, real estate law is a core part of Pinci's practice in international business law. The real estate work often involves facilitating negotiations among a long list of individuals and entities - for example, developers, banks, and corporations, often located in different countries - and then drafting the contracts and other documents needed to close the deal.
So, if you want to do international real estate law, you not only need the legal skills, but also the language, diplomatic, and organizational skills to manage transactions spanning multiple nations.
Making a living.
The economy - local and national - impacts real estate and opportunities to practice real estate law. You should consider the market, agrees John O'Brien, when planning your career. Large cities have more housing and more housing turnover than most small towns, for example, and so they might be good places to practice residential real estate law.
In Illinois, the housing market right now is "very hot," says O'Brien; there is a lot of work out there for real estate attorneys.
By the same token, residential real estate law is probably not going to make you rich or work you to death. While corporate real estate may be a different story, O'Brien says he makes a comfortable living in a "home-for-dinner" practice. Banks and escrow companies are not open on weekends, nor past 5:00, so neither is his practice.
One of the good things about practicing law in general is that it is a varied and flexible profession. Lawyers work in a "constantly changing environment," says Peter Wittenborg, Executive Director of the Real Estate Bar Association for Massachusetts (REBA). From 1972 to 2000, Wittenborg was a real estate attorney, and then he became the branch manager of a title insurance company before taking his post at REBA.
The real estate market is cyclical with the overall economy, yes, but there is always work in real estate law, says Wittenborg, who has first-hand knowledge of the variety in this field.
Witenburg's first job, after returning to Massachusetts from law school at Vanderbilt in Nashville, was as a law clerk to the chief judge of the land court. Firms became interested in him because of his experience there, and he started off in residential real estate law. In the 1980s, Wittenborg shifted to working on commercial real estate transactions, and then later represented national lenders. "I have no regrets," he says.
Real estate law is not only an interesting specialty for legal practice, but also could stand you in good stead if you decide to make career changes down the road, says Jace McColley. If, for example, you do work as a real estate attorney for a few years, and then decide to leave legal practice, you could go into mortgage banking work, or real estate sales, and use your legal knowledge well in those fields.
Advice.
For attorneys considering a lateral career move, Lisa Abrams recommends that you connect with real estate attorneys in your bar association, look into doing pro-bono work, and try to find continuing legal education classes specifically focusing on real estate law.
 
What you learn during your first five years out of law school is what "comprises your value to your clients," says Susan A. Bernstein. If you are a young attorney just out of law school, she says, getting a job with a government agency is a good way to get on-the-job knowledge. You can learn a lot, and you have career options when you've got the experience. If you love your government work, you can stay; if you want to move on, you can use that regulatory knowledge in a law practice in the same field.
 
To be involved in international real estate, Marcantonio Pinci recommends that you: "Live, study and gain work experience (not necessarily in the legal or real estate field) abroad, as much as possible." Also, if you have already established a legal practice and want to expand overseas, or are being assigned overseas, he recommends that you "study the foreign legal systems, and develop relationships with lawyers in such foreign countries."
 
To get a job in any type of real estate law, you need to network. "You have to do it," says Jace McColley. When he started the Real Estate Law Association at his law school, McColley contacted several alumni to come and speak to the group, and he kept in touch with them. For law students, he recommends either joining or starting a specialty group at your law school, and to take as many real estate law classes as you can. This "gives you more to offer to employers," he says.
 
Lisa Abrams seconds that, if you are a law student, you need the classes in the specialty. And, in addition to those real estate-focused classes, Abrams recommends that you take legal drafting classes to learn how to draft contracts, as well as classes on environmental law, corporations, and secure transactions. You can also attend local zoning meetings and work in law school clinics to hone your interpersonal and negotiating skills, Abrams says.
 
Reality does differ from the classroom. For example, the real property law classes in law schools have little to do with actual real estate legal practice, says John O'Brien. If you are a law student interested in entering this field, don't rely on the classroom alone. Check out your state bar association and see if it is offering real-world courses in real estate, or any specialty, says O'Brien. For example, the Illinois State Bar Association is offering a series of seminars for law students on real-world real estate law topics such as how to set up a deed.
 
There are two kinds of lawyers, says Peter Wittenborg - those who make love, and those who make war. If you are not the warring type, and enjoy "pragmatic problem solving," real estate law could be for you. If you are an attorney who is already doing transactional law, the transition to this specialty could be an easy one, says Wittenborg.
SEARCH CORPORATE JOBS ON BCG ATTORNEY SEARCH
Here is one place to start: there are 2,631 jobs for real estate attorneys on LawCrossing right now.  
Search related real estate attorney jobs here:  
Loyola Law School







Featured Testimonials
My experience with LawCrossing was wonderful. I loved to use its services which are truly world class.
Dara
Facts
LawCrossing Fact #151: We investigate new positions on sites often, working hard to bring you an updated job list!