Support PDF,DOC,DOCX,TXT,XLS,WPD,HTM,HTML fils up to 5MB
5 Important Ways Napping Can Improve Your Health
by Kathryn Wheeler
What do you think about this article? Rate it using the stars above and let us know what you think in the comments below.
Naptime is something most of us gave up sometime around Kindergarten, but is this childhood habit something that should be brought back during adulthood?
Science says yes.  
The National Sleep Foundation
has said
that our pattern of sleeping all night and staying awake all day may not even be our most natural way of sleeping. Instead it is merely a schedule developed over time by society. More than 85% of mammals are actually polyphasic sleepers. This means that they sleep for intermittent periods throughout the day, rather than splitting each day into two. While completely changing sleeping habits isn't something most working adults can do, short 20-30 minute power naps have been shown to be incredibly beneficial, especially when so many of us are sleep deprived.  
It may seem difficult to add a nap into your day, but you might consider napping worth your time when you know the positive impact:  
1. Naps can improve memory
. Especially for young adults, a quick afternoon nap can increase your ability to retain information. This tip is particularly useful to college and grad students who would remember more from their classes and studying with plenty of sleep.
2. Napping lowers blood pressure
. Napping doesn't just help the young. A study by LifeScience has shown that napping significantly reduces high blood pressure, which is a common health concern for many adults.
3
.
Napping helps reduce mistakes
. We've all made careless mistakes when we're tired, whether that's while driving, doing work, or simply doing chores around the house. Getting in a short nap when you're tired can increase your job performance and alertness, according to a study by NASA. So next time you're falling asleep at the wheel, pull over for some quick shut-eye.
4. Napping helps with food cravings.
When you're sleep deprived, you're much more likely to overeat as your body is attempting to gain more energy from food. If you're someone who struggles with your weight, overeating when tired can be a serious issue. If you find yourself reaching for sugary foods to wake you up, take a quick nap instead.
5. Napping has psychological benefits
. For someone who rarely naps or takes time for themselves during the day, a nap can feel like an absolute luxury. Rather than "treating" yourself to an unhealthy reward, go for a midday nap and not only will you be more productive for the rest of your day, but you'll feel more relaxed and rejuvenated as well.
Featured Testimonials
Your company provides quality service, and I will certainly return in the future if I need to search for a position again.
Halley
Facts
LawCrossing Fact #31: LawCrossing provides superb customer service via telephone during normal business hours, in addition to email correspondence.
Description
Attorney- State Regulatory Compliance The candidate will conduct legal research on state regulatory...
Description
Disability Rights Staff Attorney The candidate will conduct client interviews, completing social se...
Location
Philadelphia, PA
Description
Privacy and Security Counsel The candidate will provide legal advice with respect to the Health Ins...
Description
Attorney The candidate must have portable business and preferred experience in one or more of the f...
Description
General Counsel The candidate will manage firm and legal affairs. Reporting to the CEO and Presiden...
NOW TRENDING ON BCG ATTORNEY SEARCH
MOST POPULAR ARTICLES
Testimonial of the Week

Out of all the other job boards I have used, LawCrossing was definitely the most impressive. I have received many job interviews from jobs I applied to on your site.

Mark Herskovitz Los Angeles, CA
Top Actively Interviewing Jobs
Hatch Waxman Litigation Associate
Saint Joseph, MO
Hatch Waxman Litigation Associate The candidate should preferably have 3-4 years of Hatch Waxman litigation experience,....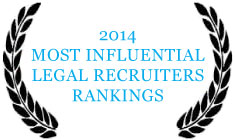 Job Search Tip
Never fudge on dates or fake degrees. These are career killers.