Support PDF,DOC,DOCX,TXT,XLS,WPD,HTM,HTML fils up to 5MB
Are Your Workouts Sabotaging Your Weight Loss? Use These 5 Tips to Boost Your Metabolism
by Kathryn Wheeler
You've been working your butt off for months but you haven't seen a change on the scale. What's going on? You might be messing up your metabolism with your workouts. It seems counterintuitive, right? You may think that your exercise routine should be helping your metabolism but, in reality, it could be making things worse.  
Metabolism is the biochemical process in which your body converts what you eat into energy. This process, however, can be increased by positive habits or decreased by negative ones. Some people have stressed out their bodies and hormones, resulting in a reduced metabolism, by over-exercising and under nourishing themselves. If you think this might be you, here are five things to try to help boost your metabolism to keep your body healthy and fit.  
Don't overdo it. Intense exercise causes stress. While exercise can be great for relieving stress, if you over do things then you're going over the threshold for positive outcomes and falling into the trap of stressing your body, and your metabolism, even more. 
Include intensity and variety. You've probably heard the term "Cardio Queen". Nowadays it isn't spoken of in a positive light. It may seem like doing a lot of cardio is a great way to lose weight since it burns more calories, but hours of cardio puts more stress on your body and doesn't necessarily help your metabolism. Focus on shorter, more intense workouts just a few times a week and keep mixing things up to keep your body guessing. 
Workout in the morning. Working out first thing in the morning, followed by a high protein breakfast, can help speed up your metabolism for the entire day. If you can't get up early to work out, know that working out at any time is better than not at all, but give the morning sweat session a try if you can. 
Focus on strength training. Sure, cardio burns more calories in the moment, but having lean muscle on your body boosts your resting metabolism and can help you burn more calories in the long run. Cardio, on the other hand, can burn muscle as fuel. Focus on the strength training and keep cardio to short intervals. 
Listen to your body. Your body is pretty darn smart. The hard part, however, is taking the time and practice to listen to what it's telling you. Pay attention to your appetite, your cravings and your energy level. If any of those things aren't doing so well, it's time to make a change.
Featured Testimonials
LawCrossing is a quick search website with beautiful options. It was a pleasure to have an opportunity to use LawCrossing.
Robin
Facts
LawCrossing Fact #102: We're tech friendly. Our search engines make your search ultra convenient.
Description
Contract Health Care Attorney The candidate should be able to work from another office, or remotely...
Location
New York City, NY
Description
Housing Attorney, Mental Health Project The candidate will assist clients to secure and maintain ad...
Description
Assistant United States Attorney The candidate will support the FLU AUSA Coordinator in the pursuit...
Description
Legal Researcher Duties: Provide both quick reference and in-depth research services using a variet...
Description
Capital Markets Counsel-4 The candidate will be responsible for drafting and negotiating engagement...
NOW TRENDING ON BCG ATTORNEY SEARCH
MOST POPULAR ARTICLES
Testimonial of the Week

LawCrossing has the most listings of any job board I have used. It's actually a great site. The website had a lot of detail. It's nice that you don't have to go through a recruiter if you don't want to. You can actually contact the law firm directly for the positions listed. LawCrossing had a ton of great features.

Brian McMillan San Francisco, CA
Top Actively Interviewing Jobs
Birmingham, MI
Expanding Birmingham Law Firm seeks a Business Attorney with 5 + years experience. Corporate, Partnership and Real Estat...
Employer: Lippitt O'Keefe Gornbein, PLLC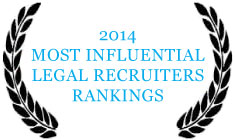 Job Search Tip
Never use curriculum vitae.' It's pretentious.'