Summary: When you can answer the following three questions, you are ready to negotiate your salary.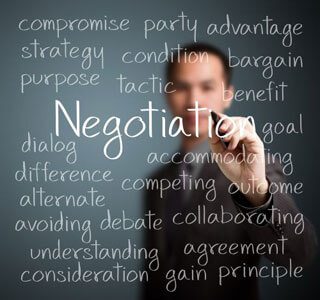 How much money do you need to pay your monthly bills? What do you believe you deserve to earn? What do employers in your segment of the job market pay someone with your background and experience? When you can answer these three questions, you are ready to negotiate your salary.
Determining your basic monetary needs is the best starting point. Most of us have a general idea of our total monthly expenses. However, it is a good idea to define your budget more precisely. You don't necessarily need to write down the cost of every cup of coffee, but a close approximation of your monthly spending should be determined. Those weekly cash expenditures can expand without your realizing it, and they can shrink if you choose to exercise control.
Your day-to-day spending is a variable element to which you must give thoughtful consideration. Some non-recurring expenditures that you may wish to include in your calculation are medical and dental visits, vacations and gifts. The easiest expenses to account for are your fixed or relatively stable costs, such as housing, any outstanding loans, utilities and transportation.
Want to continue reading ?
Become a subscriber to LawCrossing's Job Seeker articles.
Once you become a subscriber you will have unlimited access to all of LawCrossing Job Seeker's articles.
There is absolutely no cost!
Already a member? Login | Forgot your password