Support PDF,DOC,DOCX,TXT,XLS,WPD,HTM,HTML fils up to 5MB
Adjunct Law School Prof., Practicing Attorney & Author Matthew Litt Helps Law Students and Lawyers Follow Their Bliss…Pragmatically
by Nabeal Twereet Follow Me on Google+
(
58
votes, average:
4
out of 5)
What do you think about this article? Rate it using the stars above and let us know what you think in the comments below.
Professional Overview
Matthew R. Litt is the Chairperson of Capehart Scatchard's Appellate Practice & Persuasive Writing group. He served as an adjunct professor of legal writing at Seton Hall University Law School from 2009 through 2014. Mr. Litt is also the author of the historical bestseller Christmas 1945 – The Greatest Celebration in American History.
But what really gets him excited is Lincolnesq, the career counseling think tank he created to help attorneys and law students achieve their professional goals through one-on-one counseling and group workshops that strive for the perfect mix of inspiration and pragmatism. Mr. Matthew R. Litt urges law students and lawyers to follow their bliss, but because he believes it is the most practical and surest way to professional success, not because it is some pleasant and whimsical notion. With the unconventional tagline, Career Counseling and Workshops for the Bottom 90% of the Class, it's clear from the start that Lincolnesq and Matthew Litt are approaching things a little bit differently.
text-autospace:none">
As one example of his teaching, Mr. Litt recently
presented a special workshop called The Entrepreneurial Attorney: A Seminar and Workshop on Why & How. The workshop emphasizes the three basic Lincolnesq principles:
1) Make a plan & avoid the path of least resistance, 2) Be resolute and resourceful, and 3) Be proactive.
Mr. Litt said he tells his audiences: "I'm not saying I know better than your school's Career Services office…but I have a very different perspective and approach. I know what it's like to go down the wrong career path, and have seen far too many of my colleagues suffer dearly because of it. I won't let it happen to you, at least not without a fight." He continued to say that years after graduating from the University of Connecticut School of Law, he was angry that law students still seemed to be receiving the same stale advice he had been given.
How does Mr. Litt's approach help recent law school graduates? Mr. Litt encourages recent graduates to think creatively and contact potential employers and to consistently network, and to think about the long-term, not just the next job. He also wants recent graduates to ask themselves three main questions: How can I make my legal skills and experience (not just my degree) work for me? What do I want to achieve? What am I passionate about? When they can answer these questions, they will be able to accomplish their goals.
What is the number one concern Mr. Litt hears from law students? "Careers. They want to find a job that is consistent with their objectives." What is the number one concern Mr. Litt hears from career services directors? "They want jobs for their students. But There is a big difference between a career and a job, and that's where the disconnect is." 
Mr. Litt has created and spoken at innumerous seminars, but his unique career counseling philosophy has been built by listening. He listens to retired lawyers, young lawyers and law students, JDs-turned-entrepreneurs, career counselors and recruiters, Career Services directors, and he listens to the legal profession's most progressive and traditional thinkers. 
How has his seminars made an impact on people's lives? "I speak to people about restoring their enthusiasm. It's so important to let lawyers know that they're not alone, their frustrations and obstacles are shared by so many, if not most, of their colleagues. I encourage lawyers to try different things - if something works, great! If not, get back up and try something different. But most importantly, don't be afraid to try, don't be afraid to fail."
Mr. Litt was born in Long Island and raised in Monmouth County, New Jersey. He received his B.A. in Political Science from Ithaca College in 1999, and earned his J.D. from the University of Connecticut School of Law in 2002. Mr. Litt currently resides with his wife, Erin, and their three children, Max, Joe, and Nina, in Bordentown, New Jersey.
Mr. Litt practices throughout the state and federal courts of New York and New Jersey. He is admitted to practice law in New York, New Jersey, the U.S. District Court of New Jersey, and the U.S. District Courts of the Eastern, Southern and Northern Districts of New York.
When asked about his favorite author, he said, "Mark Twain. Whatever you think of his books, Twain is a role model. He wasn't afraid to fail and never stopped working to find what he was great at. Twain struggled for a long time before he found his unique voice and genius. Twain's life story teaches us that we're all great at something, don't stop until you've found what that something is for you."
Mr. Litt's Memories and Motivations
Mr. Litt knew he was going to law school even before he was enrolled at Ithaca College, but had that decision confirmed during an internship for Martin A. Luster, an attorney and New York State assemblyman. "Assemblyman Luster used his legal skill for the good of the community through the Assembly and in so many other ways. I didn't think about in these terms back then, but he had precisely the right idea; Assemblyman Luster looked beyond the four corners of his law degree and used his jurisprudential skill for so much more than just the provision of legal services."
Does he have a most memorable law school experience? Mr. Litt candidly admits he received B's during law school and he was ranked in the middle of his class. He thought he had a chance to work for big law firms, but he was shut out from on campus interviews. Mr. Litt added, "It was a wake up call. I was angry. Not so much because I couldn't get what I wanted, but because there was no guidance to help me make a plan better suited for me. I realized years later that working for a big law firm was probably not even such a worthwhile goal - but as a law student in my very early 20s, it would have been nice if my law school would have helped me figure that out while I was still there. There should have been someone there to say - 'you're in the middle of your class, you're not going to get a job with Big Law, let's talk about a career path that will work for you.' That never happened."
Why did he decide to become an attorney? "I always wanted to be an attorney since I was able to read at the age of five. The country's greatest men were lawyers: John Adams, Thomas Jefferson, Andrew Jackson, Abraham Lincoln, Franklin Roosevelt - I wanted to be like them and figured a legal background must have been the way to do it."
What is the best part of Mr. Litt's work? "There is nothing better than helping a law student or a lawyer in a rut. I created Lincolnesq to help lawyers regain their perspective and enthusiasm for the profession - to me, that's the greatest thing in the world."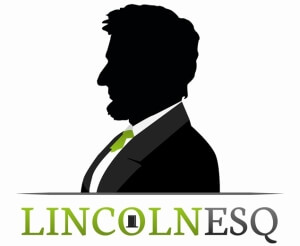 What is he known for professionally? "I am known for establishing Lincolnesq. I am also known for being positive and restoring enthusiasm to people who lost it along the way. I enjoy helping people and I always help individuals find a resolution."
If Mr. Litt were not an attorney, what would he most probably be doing? "I would be involved with history and writing in some capacity or another."
Where does he see himself in five years' time? "Continuing to help law students and attorneys figure out how to follow their bliss in a pragmatic way and to do what they are great at. Every lawyer I've ever met, and that's a lot of lawyers, went to law school because they wanted to do something great - not enough of us are doing that. I'm here to change that for as many attorneys as I possibly can. "
What motivates him everyday? "I am motivated by getting people excited about what they want to do in their career and empowering them to reach their potential."
Non-Profit Organizations, Being a Bestselling Author, and Mr. Litt's Goals
Is Mr. Litt involved with any non-profit organizations? "I raise money through my seminars for county bar associations throughout New York and New Jersey. I think the bar associations on the county level are so important to the health of the legal profession that I'm happy to help them out in any way that I can."
What inspired him to write Christmas 1945 - The True Story of the Greatest Celebration in American History? Mr. Litt explained that he was working approximately sixty hours a week handling white-collar insurance fraud work in New York City. He was frustrated that he couldn't go outside and enjoy the holiday spirit during the Christmas season. After Mr. Litt read archives of newspapers from December 1945 on the way home traveling by subway for a couple of years, he was motivated to write a book that discussed one of the best and most unique times in American history.
Does he have goals? "I will continue my build Lincolnesq and try new things to help make the legal profession work for more attorneys. I don't regret becoming an attorney because it has given me the opportunity to help other lawyers and law students in a way I never could have otherwise."

See related adjunct faculty law school jobs on LawCrossing.
Capehart & Scatchard, P.A.





1 reviews


Featured Testimonials
The volume of database on LawCrossing can impress anybody. My association with the website was a pleasurable experience.
Brian
Facts
LawCrossing Fact #135: We have the most entry- and executive-level job listings out there. Period.