Support PDF,DOC,DOCX,TXT,XLS,WPD,HTM,HTML fils up to 5MB
Caroline Watson, Solo Practitioner (Attorney)
Working as a solo practitioner has both pros and cons, just like any other attorney. Some of the pros include complete freedom over what cases they work on and making their own destiny. Some of the cons include a lower average salary compared to private practice attorneys and less support staff to help you in than you would have in private practice.
Solo practitioners enjoy various benefits that larger firm practitioners may lack, such as complete freedom over the cases they choose and the nature of their practice. That being said, there are some downsides to
becoming a solo practitioner
, including reduced staffing and a lower average salary as compared to larger firm practitioners. All in all, you should weigh your options and consider becoming a solo practitioner if it is the right fit for you.




1. Why did you decide to become a solo practitioner?
I have always been interested in having my own business. There is no greater joy than being in control of your own destiny and having the opportunity to do that which you enjoy. It's the ultimate investment you make in yourself. I had an office in the early 2000's and struggled. I eventually closed that office, but always dabbled in doing work for others that I enjoyed. Upon being laid off, I looked for employment while at the same time I built my practice. I am still looking for employment and I am still building my practice. I guess something will have to give.
2. What is the best part of being a solo practitioner?
It's challenging and an opportunity to build my vision. I do not have to sacrifice my integrity for anyone. I am learning a lot of new skills and I am overcoming fears. It's hard work, but I am never bored.
3. What is the worst part of being a solo practitioner?
There are no guarantees and sometimes you fail. However, if it is your passions you pick yourself up "by the bootstraps," become better prepared and learn from your mistakes. The hours are lousy and for now, the pay is poor. Obtaining paying clients can be challenging. You take many risks and perform a lots of pro bono work because (1) it's the right thing to do and (2) it may lead to paying clients.
4. What advice would you give others looking to be entrepreneurs?
Build your clientele while you're working for someone. Network with everyone.Work hard and never sacrifice your integrity. Take a business class and get organized. Learn that the social media is your friend and use it wisely.
5. What is a typical day like for a sole practitioner?
No day is the same. I organize my day to the point of placing everything I'm doing that day in a time frame. I make many calls, read and research online. Responding to emails and drafting documents is a large part of my day. Most times, I work from dawn to dusk and on the weekends. Though, I always make time for my family and friends and I work out regularly. To unwind, I cook and read a book.
6. Is there anything important about you and your practice that you would like to add?
Money cannot be your motivating factor, but you have to find a way to become profitable and create a plan to "ride it out" until such time. I am passionate about this work and I may fail 10 times before I succeed but giving up is simply not an option.
Featured Testimonials
LawCrossing is an accurate and well organized website. And it is very easy to navigate as well
Erin
Facts
LawCrossing Fact #33: LawCrossing's articles have features that let readers comment on them, allowing site users to share their opinions and interact with each other.
Description
Business & Tort Litigation Associate The candidate should have 3+ years of experience in commercial...
Description
Employment Associate The candidate will be responsible for litigation strategy and management, lega...
Description
Legal Researcher Duties: Provide both quick reference and in-depth research services using a variet...
Description
Government Investigations/False Claims Act Associate The candidate should have 3-6 years (classes 2...
Description
Litigation Associate Attorney - Business Litigation The candidate must have outstanding credentials...
NOW TRENDING ON BCG ATTORNEY SEARCH
MOST POPULAR ARTICLES
Testimonial of the Week

LawCrossing has the most listings of any job board I have used. It's actually a great site. The website had a lot of detail. It's nice that you don't have to go through a recruiter if you don't want to. You can actually contact the law firm directly for the positions listed. LawCrossing had a ton of great features.

Brian McMillan San Francisco, CA
Top Actively Interviewing Jobs
Employer: New York State Office of the Attorney General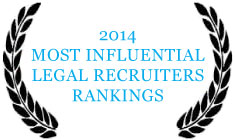 Job Search Tip
Salary negotiation rule of thumb: Whoever mentions money first loses. Don't show your hand until the employer loves you and wants to hire you.