Support PDF,DOC,DOCX,TXT,XLS,WPD,HTM,HTML fils up to 5MB
(
12
votes, average:
4.2
out of 5)
What do you think about this article? Rate it using the stars above and let us know what you think in the comments below.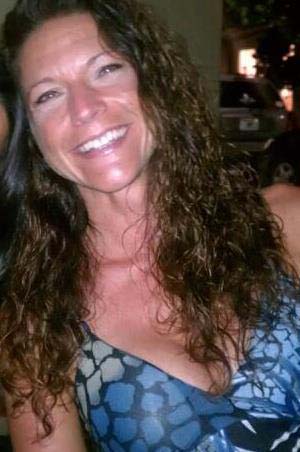 Personal Life
Christine Marinkovich is the Owner/CEO of the Broward County, FL, branch of Divorce With Dignity. Divorce With Dignity was established in Alameda, CA, in 1996. The company operates in multiple states and provides their services to individuals who are searching for an amicable divorce. Christine is a certified legal document preparer who specializes in family law. She is an active member of the Florida Association of Legal Document Preparers. Christine has three years experience as a legal document preparer, and all of those years have been devoted to successfully running her business in the Sunshine State.
She was born and raised in Chicago, IL. Christine graduated with a Bachelor of Arts
Cum Laude
in Psychology from Loyola University Chicago, IL. During her undergrad studies, she was the recipient of the Thomas M. Kennedy Memorial Award and the Outstanding Woman Leader Award. Christine was also a member (and President) of the National Honor Society of Psychology, Gold Key National Honor Society, and was a concertmistress of the chamber orchestra. She earned her Paralegal Certificate from the American Institute for Paralegal Studies including a Certificate of Distinction in Family Law, Torts, and Personal Injury.
Christine has three children. Her oldest daughter, who is a senior in high school, is currently performing her dance major audition for several colleges. Christine's younger daughter will soon be performing in her first solo dance competition. Her son plans on becoming a programmer for all types of games.
When the legal document preparer isn't working, she loves spending time with her family. Christine is an avid runner. She also enjoys the Chicago Bears and Bulls. Christine is a frequent visitor of Coral Springs' El Mariachi, a popular Mexican and Spanish restaurant.
Christine Marinkovich's Successful Business and Tips for Legal Document Preparers
Why did Christine decide to become a legal document preparer? She said she worked two full time jobs so she could pay for her undergrad degree. Christine enjoyed her Psychology courses and enrolled in law school. However, after she got married, she dropped out of law school and moved with her husband. When the couple divorced, Christine attended the American Institute for Paralegal Studies, and she found a position with Divorce With Dignity. She stated, "Helping people get through the difficult process of divorce in order to move forward in the best possible way has always been a passion of mine."
What is the number one reason why people get a divorce? Although Christine explained that there are a number of reasons why individuals dissolve their marriages, she claimed, "There is a point where couples become two different people from when they got married."
The businesswoman discussed the best part about her job. "I help people save money on attorney fees. I also help people through a hard time in their life by moving them in a positive direction."
Christine also discussed why she appreciates working for herself. She noted that her children are her number one priority. Christine's flexible schedule allows her to spend quality time with her children. She acknowledged that she couldn't spend time with her family with a nine to five job.
What is the legal document preparer known for professionally? Christine is known for helping individuals, but if she can't assist people directly, she will refer them to someone who can help them through the process.
When asked what she thinks about the legal document preparer field in Florida, Christine replied, "The legal document preparer field has moved in a positive direction in Florida. We can help people who can't afford an attorney."
Since Christine has three years of experience as an Owner and CEO of the Broward County, FL branch of Divorce With Dignity, many readers may be wondering what advice she has for new legal staff members. "It will take individuals a while before they establish themselves and see the type of results they are looking for. They might not see immediate results, but it will be there down the road. Stay strong and it will pay off."
Does Christine have an opinion of Florida's legal market? "Lawyers are having a hard time finding a job, but legal document preparers and paralegals are finding jobs during the recession. Legal document preparers and paralegals are needed in the legal field. This is a good career to get into."
Where does she see herself in five years? "My goal is to expand my business by hiring two Legal Document Preparers to work with me and meet clients."
If Christine weren't a legal document preparer, what would she be doing? "I would be an office manager, but I would still pursue helping people. That's what I am about."
Why does she find her position rewarding? "I know how appreciative my clients are. They come in with high levels of stress and I tell them everything will be O.K." Christine advises parents who are going through a divorce to focus on their children. She added, "It's not about the parents, it's about the children. Parents have to stop arguing."
Mentoring Others and Volunteer Activities
Is Christine a mentor? Although she doesn't directly mentor individuals, she advises and supports all legal document preparers.
Is she involved with any volunteer activities? Christine is involved with various charities and foundations. She plans on opening Nillo d' Nard Kitchen & Baths (see below), and will utilize the store to host venues for several charities.
Downside to Her Position, Christine's Goals and Final Thoughts
Is there a downside to Christine's position? "I can't give legal advice to my clients. They have to seek an attorney for legal advice. I can't help everybody, that's the hard part of my position."
Does the Chicagoan have goals? "Personally, I want to be the best role model for my children. I want them to be successful in whatever they decide to pursue. Professionally, I would like to help other legal document preparers."
Is there anything else you care to share professionally or personally? Christine said she will be part owner of Nillo d' Nard Kitchen & Baths, which will open its doors in November 2013. The store will feature a working kitchen in the showroom. Christine also plans on introducing seminars, fundraisers as well as wine tasting and cooking classes in the store. She has teamed up with an accountant, therapist, and divorce coach who will provide divorce seminars for divorcing or separated people with or without children at the showroom as well.
*** Christine Marinkovich is not an attorney and can't give legal advice. ***
Loyola University Chicago.







Featured Testimonials
The listings on LawCrossing are amazing. No other website comes close to being as good as LawCrossing.
Kevin
Facts
LawCrossing Fact #73: Users who take advantage of the "My Hotlist" feature will find jobs more easily because they will be able to organize and save their favorite jobs instead of wasting time trying to hunt them down later. The "My Hotlist" feature gives them time to think, compare, and make a valuable decision.