Support PDF,DOC,DOCX,TXT,XLS,WPD,HTM,HTML fils up to 5MB
(
4
votes, average:
4.1
out of 5)
What do you think about this article? Rate it using the stars above and let us know what you think in the comments below.
Personal Life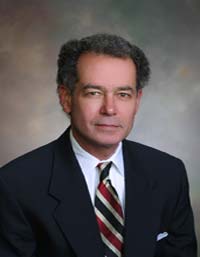 Byron S. Camp is the founder and President of Southsearch Inc., a legal search firm that places attorneys nationwide and internationally from its offices in Tallahassee, FL, and Atlanta, GA. Southsearch specializes in the lateral placement of attorney associates and partners, mergers, practice group formations, law firm consulting and the lateral placement of corporate in-house legal counsel. Byron also engages in public speaking and writing in areas relevant to the legal search and recruiting industry.
Prior to founding his company in 1995, Byron practiced law in Florida for almost fifteen years, first with Ervin, Varn, Jacobs, Odom & Kitchen, and later with Pennington Wilkinson Dunlap Bateman & Camp, both prestigious law firms in Tallahassee, Florida. He then entered the field of legal recruiting and its related services, and has successfully applied his legal training, and practical day-to-day experience to the ever-changing needs of his clients in bringing them the "best and brightest" legal talent. Byron is also an independent consultant for Cormatrix Cardiovascular, Inc., a medical device manufacturer and distributor located in Alpharetta, Georgia. His consulting services include advising and assisting corporate leadership on internal legal issues, corporate organization guidance, assistance in Federal grant applications, when suitable, and related issues as needed by the corporation.
Byron was born and raised in Tallahassee, FL. He graduated with a B.B.A. degree in accounting, finance and economics, and received his M.B.A. degree concurrently in the same field from the University of Georgia. Byron also earned his J.D. from Florida State University.
When the legal recruiter isn't "working," he enjoys gardening, golfing, hunting, fishing, and farming. Byron is also interested in stock markets and option trading. He is an avid University of Georgia Bulldogs football fan. Byron is a frequent visitor of Tallahassee's Bonefish Grill. He is currently reading several books, which includes William P. Young's
The Shack
.
Byron's Successful Career Path and Tips for Legal Recruiters
Does Byron have a top memory from law school? He said his first year of law school was difficult because professors strictly employed the "Socratic" technique to weed out students who they thought wouldn't succeed. Byron enjoyed and best remembers his second and third years of law school since his professors were friendly and cared for their students. After class, his professors would discuss law issues with students.
What does it take to become a successful legal recruiter? "It's important that recruiters establish themselves as major 'players' in the industry. They must build credibility with law firms and their clients. Once both believe you can produce, you will be the 'go to guy' for what they need." Byron also emphasized that a successful recruiter must be able to gain the trust of both clients and candidates, ensuring each that a placement is in their mutual best interests.
What motivated Byron to become a recruiter? He explained that he left the legal practice because he was burned out by the daily demands of billable hours. The attorney claimed, "Recruiting seemed like the natural thing to do." Not having the ability to join an existing recruiting firm (which would have required a geographical relocation), Byron embarked alone on the learning curve necessary to become a legal recruiter. "After attending my first NALSC convention, several recruiters took me under their wing, giving me more motivation and practical knowledge to succeed in this industry."
The businessman discussed what he is known for professionally. "I have a good reputation. Recruiting coordinators and partners recognize me for my integrity, honesty, and sense of humor."
So what is Byron's advice to new recruiters? He jokingly stated, "Stay away from the recruiting industry. Make sure you want to get in this profession. It might look easy, but it isn't. Potential recruiters should get advice from legal recruiters so they can see if making placements is what they want to do. You can't be afraid of rejection because you will be rejected countless times. You must have a gunslinger mentality and grow tough skin if you want to be a legal recruiter."
Considering his eighteen years of experience in the legal recruiting industry, many readers may want to know where Byron sees the legal field in the next five years. "There will always be lawyers. But, we will see the larger firms grow becoming less dependent on single-industry clients resulting in them merging with other broad-based-client firms and/or acquiring diverse practice groups which they don't already have."
Where does he see the recruiting field in the next five years? Byron candidly admitted, "I don't see the recruiting industry growing. It's not an easy field to start in. People won't flock to this profession like they use to."
What does Byron look for to find the right fit? What makes a great candidate? "I will ask my clients and candidates exactly what are they looking for and why. However, without exception, my clients want a candidate with excellent credentials, experience as well as an outstanding academic record. I also look for a candidate who is motivated in the area of their respective practice and desires to take it to a higher level of sophistication."
In regards to what makes a great candidate, Byron acknowledged, "A great candidate is responsive to my questions and will, without exception, always respond to my emails, texts, and phone calls."
Does Byron have a recipe for a perfect match? "No. It depends on what my clients are looking for."
How does the businessman tackle obstacles? "You have to get to the root of the obstacle. You have to ask yourself, 'How big is the obstacle? How do I overcome it?' You also have to tackle, head-on, obstacles and don't let them freak you out."
Has Byron learned something of value from his mistakes? "Yes. Everybody is going to make mistakes, but you have to learn something of value from your mistakes." If not, your mistakes take you down.
Where does he derive his confidence? "My confidence derives from my experience. If you think you know everything, you are wrong. As a recruiter, I am constantly learning so I am always prepared to answer my candidates and clients' questions." Byron added, "If you want to be confident, you have to grab yourself by the boot straps and be yourself."
Most Inspiring Influence, Facing Obstacles, Byron's Passions and Favorite Quote
When asked who was the most inspiring individual in his life, Byron replied, "My father was the most inspiring influence because he was very encouraging and supportive of me when I entered the legal recruiting field. He thought I could do well in this industry."
Has Byron faced any obstacles in his life? "I lost my twin son and it took me a year before I could focus on being a legal recruiter. It's what he wanted me to do."
What is Byron passionate about? The recruiter noted that he's passionate about the environment. Byron frequently speaks to individuals who don't believe in global warming. He is passionate about animals and he is a member of the American Society for the Prevention of Cruelty to Animals (ASPCA). The ASPCA is a non-profit organization dedicated to preventing cruelty towards animals. Byron is also passionate about humanity and he believes there is no cause for racism or hatred.
His favorite quote is by Winston Churchill: "Never, never, never give up." Byron said the quote resonates with him because that's how resilient recruiters need to be.
Professional Associations, Byron's Mentors and Mentoring Others, a Rewarding Position and His Goals
Byron is a member of the National Association of Legal Search Consultants (NALSC), which is a voluntary organization of legal recruiters that adhere to the highest ethical standards in the profession. He is a supporting member of the University of Georgia Alumni Association. Byron is also a member of the Capital City Tiger Bay Club, a political organization.
Does he have a mentor? Is Byron a mentor? The recruiter said Flo Frey and Eileen Sher, who established Frey & Sher Associates, Inc. in 1994 are his mentors. "Both are phenomenal recruiters and graciously share their wisdom and experience when I ask them for it." Byron has mentored a legal recruiter in the past and he plans on mentoring again.
Why does the recruiter find his profession rewarding? "If I can make a placement that makes sense to both my client and candidate, I feel that I have done something good for both. If no personal reward is the result of your efforts in any profession, you are in the wrong one."
Does the Floridian have goals? "To be happy and to make more friends. I would also like to be more prominent and successful in the legal recruiting field."
SouthSearch, Inc.







Featured Testimonials
It is very user-friendly.
Brandi
Facts
LawCrossing Fact #164: Use our "My Hotlist" tool to save a job and apply for it later!