Support PDF,DOC,DOCX,TXT,XLS,WPD,HTM,HTML fils up to 5MB
(
33
votes, average:
4.2
out of 5)
What do you think about this article? Rate it using the stars above and let us know what you think in the comments below.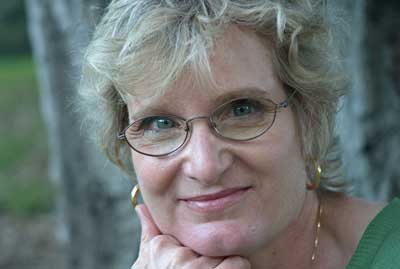 Valerie A. Fontaine is a legal recruiter with Seltzer Fontaine Beckwith. She was born in Honolulu, Hawaii, and has lived on Guam and throughout California. Valerie is an avid traveler, and in the past year alone, has been to Cuba and five African countries. While in Africa, the adventurous legal recruiter enjoyed seeing crocodiles, elephants, and hippos. However, Valerie's favorite animals on safari were the cheetahs, leopards, and lions. She stated she would like to see as "much of the world as I can."

Educational Background
Although Valerie had many mentors during high school, her English and History teacher was very influential in her life. To this day, Valerie respectfully calls him "Sir". The soft-spoken woman also praised her high school debate coach and gave her credit for helping Valerie "persuasively write" in college and law school.
What was Valerie's greatest challenge while attending high school? The intellectually savvy woman admitted most people didn't go to college from the town she grew up in, and there were no AP classes offered in high school. But Valerie was very optimistic and she ultimately "put her head down" and "got through" her education. She stressed that she was always a "confident kid" and firmly believed she could accomplish anything in life "as long as I worked hard at it" and did the "best at whatever I wanted to do."
Valerie used to dance with a Polynesian troupe and especially enjoyed the Tahitian numbers. She explained the difference in Hawaiian and Tahitian dance techniques: Hawaiian dances are slow and graceful, telling a story with the hands; the Tahitian move to a much faster drum beat. While other six-year-old girls wanted to be a ballerina or were participating in gymnastics, Valerie donned her first grass skirt instead. The legal recruiter could have danced professionally and taken her gig on the road. Instead, she decided to go to college and pursue a law degree.
The confident kid from Hawaii eventually became a Phi Beta Kappa graduate of UCLA and earned her JD from UC Hastings College of Law in 1979. Valerie was proud of how she worked her way through undergraduate and law school. She was awarded scholarships and grants, but mostly paid for her very rewarding education. She not only found her education to be paramount, but also made long lasting relationships and still remains close to the friends she met at Hastings.
Thoughts on Legal Recruiting
What motivated Valerie to become a legal recruiter? Valerie was not happy in the litigation department of a major law firm, and when legal recruiters called with other law firm opportunities, she asked for "something different". After hearing Valerie speak before a women's group about skills for reentering the job market, a legal recruiter in the audience, impressed with her orating skills, suggested she try the legal search profession. Valerie transitioned into working as a recruiter, and has been successfully helping clients and candidates in the United States as well as internationally for the past 30 years.
How do you become a successful legal recruiter? Valerie said you must be a "people person" and self-motivated to succeed in the industry. According to Valerie, other characteristics that define a successful legal recruiter include being a good listener and being organized. Perhaps the most vital trait of a successful recruiter is "understanding people-what makes them happy, what makes them unhappy."
The ardent traveler graciously gave her advice to new recruiters: don't take rejection personally, and listen carefully to clients and candidates. She also pointed out that if "you want activity, you have to create it." The legal recruiter was referring to a conversation she had with a colleague. The coworker told Valerie "there's nothing happening," to which Valerie promptly replied, "You need to pick up the phone and make calls if you want your phone to ring."
Valerie recommends being engaged in the legal community. She and her search firm are active in NALSC (National Association of Legal Search Consultants). She also is past president and current member of the Board of Trustees of the UC Hastings Foundation. Valerie has served on the Board of Governors and the Advisory Council of the Women Lawyers Association of Los Angeles (WLALA). She also enjoys writing articles and speaking before professional organizations regarding issues facing the legal profession.
The veteran recruiter also predicted where her industry would be in five years. She stated, "Recruiters need to be nimble and know the trends. Recruiters must be in front of the curves because they are impacted by pressure to law firms' profitability." The top-notch recruiter continued to say that recruiters "never will be out of business, they just have to adapt to the market."

Other Passions
When Valerie isn't working, she dedicates most of her time volunteering regularly with the Los Angeles Public Library and with non-profits throughout the Los Angeles area. One of her favorite non-profit organizations is TreePeople. With that organization, Valerie brings trees back to the urban environment by planting and taking great care of trees along streets and in schools and parks. She started volunteering from time to time and eventually became a tree care supervisor, leading volunteer groups in Los Angeles. When asked how she can live in a city that doesn't have many trees, the legal recruiter responded by saying that her neighborhood in LA's Westside is a "tree filled place." She also is involved with CERT (Community Emergency Repose Team). The legal recruiter revealed that she is afraid of earthquakes.
The mother of two successful young adult daughters isn't just passionate about trees; Valerie made it clear that her precious daughters are her number one priority in life. Her family has a tradition of traveling together once or twice a year. The legal recruiter acknowledged that, in the past, when things got tough at work, she would look at her daughters' pictures and say, "this is why I need to keep going." The devoted mother also is extremely passionate about making mean chocolate chip-chocolate oatmeal cookies.

Future Goals
Many are probably wondering what other goals Valerie wants to accomplish. The straight-shooting legal recruiter didn't hesitate to answer the question. She quickly said she plans to finish the second edition of her book,
The Right Moves: Job Search and Career Development Strategies for Lawyers
(NALP 2006). Although the mother of two daughters doesn't plan to retire anytime soon, she raised some concerns about preparing a secure retirement. Valerie has also made it a top priority to live a long and healthy life, which she plans to enjoy by traveling more often. Where in the world is Valerie Fontaine? She doesn't quite have a show named after her because of her travels; however, Valerie's next great destination will be Israel. When asked if she was worried about the Israeli-Palestinian conflict, the calm recruiter said that's what held her back from going to Israel previously, but after her dad recently passed away, Valerie thought, "Don't hold back. Someday should be now."
Seltzer Fontaine Beckwith







Featured Testimonials
I searched for a job on LawCrossing and found it very interesting. The information on the site is as wide as it is useful.
Michael
Facts
LawCrossing Fact #239: We're adding new Crossing sites all the time so that we stay as comprehensive as possible.