Employment discrimination matters and other claims form a regular part of the workload of in-house counsel. As a general policy, prevention is better than a cure and in-house counsel take all efforts possible to avoid litigation that is non-beneficial to the employer. At the very least, in-house counsel attorneys try to monitor and establish practices within the employee-employer relationship, so that foreseeable disputes are prevented by contractual agreements.

Employee discrimination cases may be determined in large part by HR practices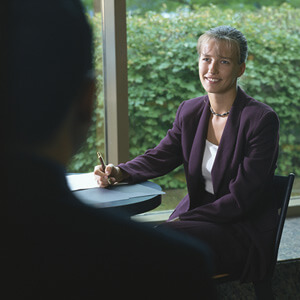 While a great deal of attention is naturally given to the employment contract and other documents pertaining to employment may occur from a failure to follow HR protocol. Mistakes can and do happen as illustrated by court precedents when the in-house counsel drops his/her guard even for a moment. It is extremely necessary to properly train HR employees on their management practices and provide the HR department with documents that include possible legal risks and liabilities arising from the way a company or firm handles employee affairs.
In cases of employee termination, the reason given for terminating an employee must be recorded by detailed HR records, and these records need to be verified before an employee is sent a notice of termination. A seminal case on the point is California's
Sandell v. Taylor-Listug, Inc
., 10 C.D.O.S. 11755, where the court found that an employer may be liable for discriminatory practice where employee's performance reviews undermine the employer's stated basis for terminating an employee.
Sandell v. Taylor-Listug–((facts in a nutshell)
In this case, the VP of the sales department was hired at the age of 57. He suffered a stroke a few days after joining the company and had to take leave. When he went back to work, his speech was slower because of his accident and he required a cane to walk properly. When the VP turned 60, the company terminated his job because of his poor performance. The employee filed a lawsuit, claiming he had been discriminated against because of his age and disability. The company obtained a summary judgment ruling in its favor, but later the appellate court reversed the summary judgment ruling and ordered the case to be heard de novo. After further review of the evidence, the performance reviews of the plaintiff were found generally favorable to the plaintiff barring a few criticisms, which the court found to be "subjective." The employer was found liable for discrimination because the HR records did not prove there was a reasonable basis for terminating the employee.

The lessons that are found in Sandel for an in-house counsel
Regular performance reviews are not only necessary to evaluate the employee performance, but are also required to protect companies from claims of wrongful termination. If performance reviews fail to mention the employment problems regarding an employee then the performance review may work against the employer. According to
Sandel
, inaccurate and "subjective" criticisms of the employee worked against the employer as additional evidence of discrimination. This happened because problems were not accurately recorded and performance reviews were not conducted properly.
The lesson for in-house counsel is that beyond the normal employment contract and associated literature, the in-house counsel also needs to scrutinize the performance review practices of the HR department. If reviews are not recorded properly and criticisms are found to be "subjective" rather than objective, it is better to stop holding performance reviews than to maintain inaccurate evidence open to multiple interpretations.