Support PDF,DOC,DOCX,TXT,XLS,WPD,HTM,HTML fils up to 5MB
(
45
votes, average:
5
out of 5)
What do you think about this article? Rate it using the stars above and let us know what you think in the comments below.
Overview
Established in 1842, the Indiana University School of Law—Bloomington focuses on preparing students with the essential skills of reading, listening, reasoning, writing, and oratory excellence.
The law school's first-year students take a set of required courses that introduce them to the world of litigation. They are taught the basic concepts of legal practice, including the skills of close reading, careful reasoning, and learning to "think like a lawyer." The curriculum also includes an intensive legal writing program.
Students can choose from a variety of course from different areas, choosing a specific area of focus is not required here. In addition to the areas of focus like Business and Commercial Law, Constitutional and Public Law, Criminal Law and Procedure, Intellectual Property, the Practice of Law, the law school also offers a moot court program and special courses in sports and entertainment law, constitutional law, advocacy, real estate law, and litigation, among others.
Students can also participate in Indiana Law's student-run journals, and the school offers a number of credit-based opportunities that provide practical legal experience, including extracurricular clinics, moot court competitions, trial teams, and faculty-sponsored internships and externships. The rise of multidisciplinary centers at the law school also provides students with a broad legal education. Additionally, the law school helps students who want to enhance their educational experiences by studying overseas find the right study-abroad programs. Students are encouraged to participate in any of the law school's international programs or earn a joint degree through the law school and one of the other departments or schools at the university.
The law library houses a first-rate collection in Anglo-American law as well as substantial holdings in international and foreign law. In addition to its outstanding print collection, it offers users access to numerous, important electronic legal information sources.
Student-Faculty Ratio
10.3:1
Admission Criteria
| | | |
| --- | --- | --- |
|   | LSAT | GPA |
| 25th-75th Percentile | 158-167 | 3.38-3.89 |
| Median* | 166 | 3.75 |
The above LSAT and GPA data pertain to the fall 2011 entering class.
*Medians have been calculated by averaging the 25th- and 75th-percentile values released by the law schools and have been rounded up to the nearest whole number for LSAT scores and to the nearest one-hundredth for GPAs.
Admission Statistics
| | |
| --- | --- |
| Approximate number of applications | 2,751 |
| Number accepted | 925 |
| Percentage accepted | 33.6% |
The above admission details are based on fall 2011 data.
Class Ranking and Grades
Student performance at Indiana Law is graded and credited according to the following scale:
A, A+

4.0

A-

3.7

B+

3.3

B

3.0

B-

2.7

C+

2.3

C

2.0

C-

1.7 (No credit grade; course must be repeated if

required)

F

0.0 (No credit grade; course must be repeated if required)
The grading structure for legal research and writing has four options: High Pass (HP), Pass (P), Low Pass (LP), and Fail (F or C-). The university transcript, however, only use Pass for High Pass, Pass, and Low Pass. Where appropriate, the following marks are used: W (withdrawal), I (incomplete), S (satisfactory), and P (pass). If a student withdraws from a course without the required approval, the grade of F is entered for that course. If a student withdraws with approval, the mark of W is entered.
Grade normalization (Curve)
Minimum GPAs Required (Based on May 2010 graduation class)
| | |
| --- | --- |
| Minimum GPA required to fall within the top 10% of the class | 3.70 |
| Minimum GPA required to fall within the top 25% of the class | 3.53 |
| Minimum GPA required to fall within the top 33% of the class | 3.45 |
| Minimum GPA required to fall within the top 50% of the class | 3.36 |
| Minimum GPA required for graduation | 2.30 |
Honors
| | | |
| --- | --- | --- |
| Honor | Percentage of Class Receiving | Number of Students |
| Order of the Coif | Top 10% | 21 |
| Order of Barristers | Not provided | 10 |
| summa cum laude | Top 1% | 03 |
| magna cum laude | Top 10% | 21 |
| cum laude | Top 30% | 62 |
| Dean's Honors | Top 30% |   |
Awards
| | |
| --- | --- |
| Name of Award | Description |
| Scribes Awards | Awarded to the top first-year students in Legal Writing sections |
| CALI Excellence for the Future Award | Awarded for the top grade in a course; faculty choice |
| West Publisher's Award | Awarded to the student with the top GPA in each class |
| JUMP Scholars | Awarded for academic achievement |
| Moot Court Awards | Merit-based |
| John Edwards University Fellowship | Awarded to the top Indiana University student |
| Chancellor's Scholarships | Merit-based |
Journals
The Indiana Law Journal is a quarterly journal published by law students. It is a general-interest academic legal publication and was founded in 1925. Staff membership is based on first-year academic performance and a writing competition. The law journal has also published an online companion in the Indiana Law Journal Supplement. Published on a rolling basis throughout the year.
The Federal Communications Law Journal contains features by commissioners of the Federal Communications Commission (FCC) and members of the US Congress. Published three times per year, it is an official journal of the Federal Communications Bar Association. Students are invited onto the editorial board on the basis of academic performance and a writing competition.
The Indiana Journal of Global Legal Studies focuses on the intersections of global and domestic legal regimes, politics, markets, cultures, and technologies. It is an interdisciplinary journal edited by the faculty and published twice per year.
The IP Theory is a peer-edited on-line intellectual property law publication hosted by the law school's Center for Intellectual Property Research. It is neither law journal nor blog; it is a different sort of publication designed to occupy a niche between the two. Faculty peers solicit and select content. Student editors are selected by their peers and the faculty advisor. It serves as a forum for essays or opinion pieces that are more concise (and more lightly footnoted) than typical law review articles, book reviews, and reviews of literature, either IP scholarly literature or literature in allied fields.
The Indiana Journal of Law and Social equality was established in May 2011 and will publish its first issue in the spring of 2012. The purpose of the online journal is to serve as an interdisciplinary academic forum for scholars, practitioners, policy-makers, and students to contribute to society's understanding of legal and policy issues concerning race, religion, gender, and class. Second- and third-year students who have exhibited a demonstrated commitment to social equality are invited to become member of the journal.
Moot Court
The Indiana Law Moot Court Board is a 25-member student group comprised of 3Ls that aims to promote advocacy skills among law students. Members of the board are selected on the basis of their performance in the Sherman Minton Moot Court Competition and compete in national interscholastic moot court competitions.
Procedures and policies adopted by the Moot Court Board may change from year to year.
Clinical Programs
The clinical programs at Indiana Law offer law students academic credit. Students are provided instruction by faculty members and work with community members on vital legal matters. Second- and third-year students gain practical experience under the guidance of outstanding, highly regarded professors. Clinics are primarily one semester, three credit hour courses. The school offers the following clinical programs:
Community Legal Clinic
Conservation Law Clinic
Disability Law Clinic
Elmore Entrepreneurship Law Clinic
Federal Courts Clinic
Viola J. Taliaferro Family and Children Mediation Clinic
The law school's intellectual property law practicum complements the existing IP curriculum by offering significant clinical experience.
Placement Facts
Starting Salaries (2010 Graduates employed Full-Time)
| | |
| --- | --- |
| Private sector (25th-75th percentile) | $70,000-$100,000 |
| Median in the private sector | $92,500 |
| Median in public service | $58,000 |
Employment Details
Graduates known to be employed at graduation

82.6%

Graduates known to be employed nine months after graduation (including 25% of those with unknown status)

 

87.2%
Areas of Legal Practice
| | |
| --- | --- |
| Graduates employed In | Percentage |
| Law Firms | 45.9% |
| Business and Industry | 15.9% |
| Government | 17.1% |
| Public Interest Organizations | 7.6% |
| Judicial Clerkships | 7.1% |
| Academia | 6.5% |
| Unknown | 0% |
Externships/Internships
Externships
Externships are supervised by practicing lawyers in an off-site setting and by a faculty member at the law school. Students receive from one to six hours of academic credit depending on the externship program and the number of hours worked by the student.
Criminal Law Externship
Independent Clinical Projects
Indiana Legal Services Externship
Public Interest Externship Program
Private Practice Externship Program
Student Legal Services Externship
Washington Public Interest Program
Internships
Legal Internship Program
A student may serve as a legal intern under the Supreme Court of Indiana. Students are supervised by a practicing attorney (admitted to practice in Indiana).
Student organizations
American Bar Association (ABA)—Law Student Division
American Constitution Society (ACS)
Asian Pacific American Law Student Association (APALSA)
Black Law Student Association (BLSA)
Business and Law Society (BLS)
Christian Legal Society (CLS)
Environmental Law Society (ELS)
Family Law Society
Federalist Society for Law and Public Policy Studies
Feminist Law Forum
Health Law Society
Indianapolis Bar Association
Inmate Legal Assistance Project
Intellectual Property Association
International Law Society (ILS)
J. Reuben Clark Law Society (JRCLS)
Jewish Law Students Association
Labor and Employment Law Society
Latino Law Student Association
Law and Drama Society
Law Students for Reproductive Justice
Moot Court Board
Older and Wiser Law Students (OWLS)
Outlaw
Outreach for Legal Literacy
Phi Alpha Delta
Phi Delta Phi
Protective Order Project
Public Interest Law Foundation (PILF)
Sports and Entertainment Law Society
Student Animal Legal Defense Fund
Student Bar Association (SBA)
Tenant Assistance Project
Women's Law Caucus
References

http://www.law.indiana.edu/
http://premium.usnews.com/
http://www.nalplawschoolsonline.org/
http://ilj.law.indiana.edu/
http://ijgls.indiana.edu/
http://scholarworks.iu.edu/
About LawCrossing
LawCrossing has received tens of thousands of attorneys
jobs and has been the leading legal job board in the United States for almost two decades. LawCrossing helps attorneys dramatically improve their careers by locating every legal job opening in the market. Unlike other job sites, LawCrossing consolidates every job in the legal market and posts jobs regardless of whether or not an employer is paying. LawCrossing takes your legal career seriously and understands the legal profession. For more information, please visit www.LawCrossing.com.
Indiana University







Featured Testimonials
I got a job, and am really thankful to LawCrossing. It's an amazing website!
Bruce
Facts
LawCrossing Fact #232: We aggressively contact employers to learn of new positions.
Do you want a
better legal career?
Hi, I'm Harrison Barnes. I'm serious about improving Lawyers' legal careers.  My only question is, will it be yours?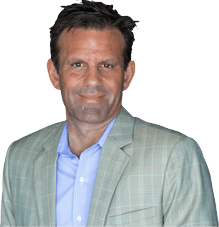 About Harrison Barnes
Harrison is the founder of BCG Attorney Search and several companies in the legal employment space that collectively gets thousands of attorneys jobs each year. Harrison is widely considered the most successful recruiter in the United States and personally places multiple attorneys most weeks. His articles on legal search and placement are read by attorneys, law students and others millions of times per year.
Success Stories
I was incredibly happy with the site. I thought it was very easy to use; had significantly more postings than any other site (or combination of sites); and provided a lot of useful information. (the number, and caliber, of job postings). Exactly what I was looking for – I have 5 years' experience and was looking for a lateral move or an in-house position, and that's exactly what I found!
Sarah E. Potter Louisville, KY
Why You'll Love LawCrossing
Stay Ahead. Get your weekly career digest giving you:
the latest legal jobs
legal employment news and trends
career advice and more