Support PDF,DOC,DOCX,TXT,XLS,WPD,HTM,HTML fils up to 5MB
The Forensic Photographer produces a visual record of accident and crime scenes to be used as evidence in court. The Forensic Photographer must show detailed images of all the objects at the scene for evidence purposes. The items of evidence they need to photograph are:
Accurate pictures of tire marks
Fingerprints
Footprints
Blood spatters
Bullet holes
Evidence unique to the scene
Injuries sustained through accidents or assaults
Dead bodies at the scene
Where do Forensic Photographers Work?
The Forensic Photographers can be hired by the police or a Forensic Services Company. Independent Forensic Photographers also work for lawyers and insurance companies. Most Independent Forensic Photographers have experience working for a police force or an insurance company before establishing their sole business as a Forensic Photographer. The Independent status for Forensic Photographers is sometimes for more desirable work hours. The shifts on the police force or for a service company can vary and the Forensic Photographer will be called as needed, anytime of the day or night.
The lead photographers in Forensic Photography usually have backgrounds as Crime Scene Investigators or Scene of Crime Officers (SOCOs). It is common for the photographers to study photography after being CSIs or SOCOs.
Forensic Photographers must have some of the following skills for photographing crime and accident scenes:
Photographic skills using techniques that are not standard (such as aerial imaging high and low)
Detail oriented skills with a careful approach to image recording.
Must be skilled to select and use the best equipment and techniques for the job in all environments and lighting conditions.
Skills in exposure so the picture is correct in the depth of field and in clear focus.
The Forensic Photographer's work can become emotionally stressful working around accident and crime scenes especially when photographing gruesome accidents and bodies. The work might require carrying heavy camera equipment. The Forensic Photographer's job might also be combined with other types of evidence gathering and perhaps some work back in the lab to examine the evidence. When a photographer has an expanded skill set he can become more flexible on the forensics team.
Education for Forensic Photography
As previously mentioned many Forensic Photographers were first policemen or Crime Scene Investigators and went through the training process. There are now courses specifically dealing with forensics photography that can be taken online or at local and state colleges which have criminal science or forensic class work. Many employers will do onsite or in-house training for forensic photographers in fingerprinting and imaging.
Salaries earned by Forensic Photographers are taken from May 2006 according to the Bureau of Labor Statistics and are in line with other criminal investigators who collect evidence at the scenes of crimes and accidents. The salary range of those criminal investigators was from $24K to $47K with the median salary being $34K. Salaries do go higher depending on education, experience and location.
In conclusion, the job outlook for Forensic Photographers is good as all investigative careers are predicted to grow faster than any other field through out the next decade. Opportunities will vary based on location and at least the competition can be keen. Best wishes if you are looking for a career in forensics!
Featured Testimonials
I will be eternally grateful to LawCrossing to enable me to take my first steps into the legal profession. Many thanks!
Jaclyn
Facts
LawCrossing Fact #187: We continuously expand our job database by relentlessly monitoring thousands of employer websites, job boards, and trade-organization websites.
Description
Investigator Internship, Spring 2018 Interns will assist with case preparation on criminal cases be...
Location
Indianapolis, IN
Description
Paralegal The candidate: Performs interpreting/translating services of oral and/or written communic...
Description
Attorney I-IV Duties: Performs responsible professional entry level legal work involved in the perf...
NOW TRENDING ON BCG ATTORNEY SEARCH
MOST POPULAR ARTICLES
Testimonial of the Week

Out of all the other job boards I have used, LawCrossing was definitely the most impressive. I have received many job interviews from jobs I applied to on your site.

Mark Herskovitz Los Angeles, CA
Top Actively Interviewing Jobs
Philadelphia, PA
Update Legal is currently seeking PA admitted Attorneys for an ediscovery document review. No experience necessary. This...
Employer: Update Legal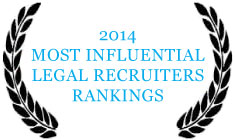 Job Search Tip
Don't mistake networking for singing the blues about your last employer. This is not the time to rail against your misfortune. Networking is about the future, not the past.