Support PDF,DOC,DOCX,TXT,XLS,WPD,HTM,HTML fils up to 5MB
How to Become a Polygraph Examiner
by Silas Reed
The first thing that one will need to do to become a polygraph examiner other than to know when someone is telling a lie or cheating is to become certified in the art and skill. There are many ways to get this certification. Many colleges and universities offer the courses as well as provide someone with the ability to take the test to achieve certification. There are even schools located throughout the world and the United States whose only specialty is to teach people all of the ins and outs of administering and interpreting a polygraph.
A good place to start before simply registering for school and spending a lot of money is to know what it actually is. A polygraph is a way of determining what someone is lying about or if they are to be caught in a lie. The first thing to know is how a polygraph works. A polygraph will record physiological information from three different portions and systems of the body. The test itself is broken down into three parts.
The three parts that are used in a lie detector test are: pre test, chart collection, and test analysis. The names are descriptive, as the initial part will provide a background and a comparison for the actual test. The second portion of the test involves data collection and the actual administering of the lie detector test. The last portion of the test is the comparison to determine if the person is lying, or if they are telling the truth in regards to the questions that they are being asked.
The test to determine a lie is not as simple or easy to understand as it may appear on television or in a movie. Consider how people go about cheating in order to alter the results of a polygraph exam. Many of the methods that people are familiar with are in fact not true and will not in many cases alter the test. In many cases, the actual test may be misleading as the person may provide false positive results, not through cheating, but because there body does not respond typically when a lie is being told.
All of these are things that one will need to learn and know in order to get into the field of lie detection. However, what many people do not consider is the fact that there are multiple methods and machines to take into consideration when training or looking to get into the field of lie detection. Being able to know if someone is cheating on their wife is one of the many cases and circumstances that one will encounter. Getting back to the equipment, however, it is all dependent on how up-to-date as well as technically savvy the company you are looking to work with is. Make sure before
getting a job in lie detection
that you know what you will be doing and how to use the equipment.
The main thing that it comes down to is being able to get a certification from an accredited school. Not only should you look into the school itself, but look into as the reputation of the program and those who have had success in finding work from it.
Featured Testimonials
LawCrossing is an accurate and well organized website. And it is very easy to navigate as well
Erin
Facts
LawCrossing Fact #144: Our job alerts come right to your inbox so you barely have to lift a finger!
NOW TRENDING ON BCG ATTORNEY SEARCH
MOST POPULAR ARTICLES
Testimonial of the Week

I came back to LawCrossing to search through the listings in my new job search because I had been able to get my last 2 jobs through using the site. I love the search capacity and filters. This is a very valuable service.

Jennifer Guidea Bloomfield, NJ
Top Actively Interviewing Jobs
Employer: Stone Grzegorek & Gonzalez LLP.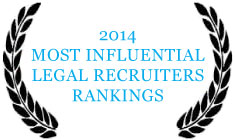 Job Search Tip
Ask for more than you think you can get. Then there's room to negotiate. And be prepared to settle for what they counteroffer. Successful negotiation is about giving as well as getting.