Support PDF,DOC,DOCX,TXT,XLS,WPD,HTM,HTML fils up to 5MB
How to Decorate a Lawyer's Office
by Silas Reed
The first thing that you should consider is the color palate that you have to work with. Choosing the right colors for a lawyer's office can be tricky; after all, you wouldn't think that a color scheme for a pediatrician or a spa would work, would you? People who represent others in legal environments need a feeling of wisdom and power; they need to tell their clients that they are in good hands and that they should trust the people that they are working with. In this case, this means that you might want to look for colors that are dark and rather masculine in nature. Dark wood paneling can be used sparingly, but remember that the effect that you are looking to convey is simply solid, not overpowering. The client should not feel as though they are entering a cave, after all. Do take some time to nail down the color palate of the room before you go further.
When you are looking to decorate a lawyer's office and you have gotten to a place where you want to worry about furniture, remember that you will need to look at your shelving. In a law office, shelf space is always at a premium, and unless you take some time and figure out exactly how much you have, you are going to find that things look really cluttered. One way to make sure that you are
going to be able to have all the space
that you need is to take a lot of measurements. Account for things like books and files and make sure that you know what the lawyer's needs are. Who else is going to be sharing the office with them? Are you working on a space that is going to be used by one person, or are you looking after the needs of a full complement of secretaries and paralegals.
Remember that things should not have all that much detail. To an
interior decorator's
trained eye, there is already going to be something busy about the composition of a lawyer's office. There are lines and angles traveling everywhere when you take into account the shelving needs, and unless your decorating takes that into account, the entire office will give both the clients and the legal employees a real headache! Take some time and make sure that you consider how you can keep the lines of the office as clear and simple as possible. Ideally, you will have a lot of space to work with, but even if you don't, there are tricks that you can use.
When you are looking for more ornamental aspects, you'll discover that statues of scales or of Blind Justice never fail to impress. Take a moment to see how your client feels about statues. Lawyers' offices tend to be places that are sunk in tradition and though the scales are traditional, they might not be precisely what you want. If you are looking for statuary that is a little different or that has a different feel, you'll discover that it is time for you to look at Winged Victory!
There are a lot of different things that you can do when you are thinking about decorating a lawyer's office. Take some time to think about what primary look you want the office to have and go from there!
Featured Testimonials
LawCrossing provides excellent input to its members. I like its email alert option the most.
Shauna
Facts
LawCrossing Fact #131: Our researchers don't post jobs indiscriminately just to meet a quota. They and the jobs they find are carefully screened.
Description
Legal Assistant The candidate will focus on a heavy desk. Will handle scheduling. Must have 2+ year...
Description
Morrow Willnauer Klosterman Church is currently looking for a Legal Secretary to join our team an...
Description
Overview:
This position could be located in one of several SPL...
NOW TRENDING ON BCG ATTORNEY SEARCH
MOST POPULAR ARTICLES
Testimonial of the Week

LawCrossing has the most listings of any job board I have used. It's actually a great site. The website had a lot of detail. It's nice that you don't have to go through a recruiter if you don't want to. You can actually contact the law firm directly for the positions listed. LawCrossing had a ton of great features.

Brian McMillan San Francisco, CA
Top Actively Interviewing Jobs
Employer: Stone Grzegorek & Gonzalez LLP.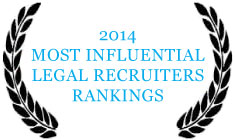 Job Search Tip
The next time you make a job move for money, take this test: divide the difference between your old salary and your new salary by 12; take about 35 to 40 percent off for taxes and deductions. That's how much more you're going to take home each month. Then ask: is making the move worth it?