Support PDF,DOC,DOCX,TXT,XLS,WPD,HTM,HTML fils up to 5MB
How to Make 100 Dollars an Hour by Participating in Mock Trials
by Silas Reed
Now, why are these little dramas so valuable that someone like yourself can make money by participating in them? Who wants to pay you for this stuff? Actually, these mock trials are valuable to lawyers, because they help them to better understand what types of defendants or plaintiffs jurors will more likely side with under certain circumstances. If they understand this better, they can win more cases for their clients, which means they can get more cases and make more money. And, since lawyers need to observe the broadest possible range of potential jurors, just about everyone qualifies to participate in one of these mock trials. They are willing to pay you (and often buy you lunch) for your participation because they consider that compensation money well spent.
But, besides being an additional way to make money for yourself, these little dramas offer a lot of other benefits to you and the other participants.
You will deepen your understanding and appreciation of the American judicial system and how it really works itself out within the proceedings of the court room.
You'll gain better comprehension of the roles of lawyers, judges, jurors, and witnesses within the American legal system and see how they all come together. You can see how to improve your own communication, advocacy, and critical thinking skills.
You could see how to better break things down and analyze issues in your own life, so that you can use more reasoning powers and be less at the mercy of your emotions in critical situations.
You could gain more appreciation for working cooperatively and collaborating with people who are from quite different backgrounds as your own, and learn how to work together on a team made up of very different personalities.
You will gain more understanding of the concept of equal justice for all and could find yourself becoming more up-to-date and better informed about current legal issues in the media and government.
The mock trial experience itself is usually very interesting and a lot of fun. You are part of a drama and a mystery that needs to be solved!
So, you get all of these benefits while you make money. How can you go about getting involved in these events?
Start by checking the local newspapers' want-ads for mock trial participants wanted. If you don't find anything there, you can also search the Internet for legal consultation firms in your area that provide mock trials for local law firms and attorneys. Consider your "local area" to be any place you can drive to in 20 minutes or less.
If you can't find any opportunity in your local area, you can find online mock trials to take part in. This is also the way to go if you are looking for ways to work from home or if you have young children and you're a stay-at-home parent. The pay is not as big as it would be if you participated live (and no free lunch!), but you can still expect to be paid up to $60 for your time. Not bad for staying home and having some fun.
If you do find a local trial to take part in in person, you should dress in a business-casual style. Be clean and well-groomed. You don't want to be dismissed for your appearance, and if there are going to be future mock trials through the same consultancy or legal firm you want to have a chance of being invited back for more.
You will have to pay close attention to the arguments presented in the trial and be prepared to give your input when it's asked of you. To get your opinions and perspective on things is why the lawyers want you there in the first place, so if you can't be valuable to them in this way you're wasting their time and money, which could blow future opportunities for you and for other people.
So, once again, if you're looking for an interesting way to make money or looking for an online money making opportunity, look closely at mock trials.
Featured Testimonials
The best part about LawCrossing is the volume of its job database. It has the largest collection of legal jobs.
Phillip
Facts
LawCrossing Fact #198: LawCrossing locates jobs that employers don't want everyone to know about and makes them available to you.
Description
Director of Legal Recruiting and Professional Development The candidate will lead all aspects of th...
Description
Entry-level Associate Attorney The candidate must be a recent law school graduate or have 1-2 years...
Description
Law Firm Staff brings you up to date and high quality legal staff openings in law firms and in-house...
NOW TRENDING ON BCG ATTORNEY SEARCH
MOST POPULAR ARTICLES
Testimonial of the Week

I came back to LawCrossing to search through the listings in my new job search because I had been able to get my last 2 jobs through using the site. I love the search capacity and filters. This is a very valuable service.

Jennifer Guidea Bloomfield, NJ
Top Actively Interviewing Jobs
Employer: Brownstein Hyatt Farber Schreck, LLP.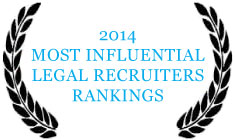 Job Search Tip
Search firms and employment agencies aren't charitable organizations. They're only interested in you if they can place you. They won't shop you around until they have a buyer.