Support PDF,DOC,DOCX,TXT,XLS,WPD,HTM,HTML fils up to 5MB
The Top 10 California Legal Practice Areas
by Michael Swarz
<<Please note that these popular practice areas depend on numerous variables such as the local economy, new law, and level of enforcement and are always subject to change.

1. Litigation: Litigation seems to always be in vogue in California as more and more firms project growth in this area of practice. Popular types of California litigation law include construction, personal injury, tort, banking, and white-collar crime. Litigation is especially on the rise in Los Angeles, Oakland, and San Diego.



2. Intellectual Property: California intellectual property law is diverse and includes copyright, patent, and trademark litigation. Intellectual property law is especially hot in Los Angeles (Internet), San Diego (biotech/pharmaceutical), and San Francisco (hardware/software), where many innovative companies reside.

3. Real Estate: The current mortgage crisis is bound to lead to new California laws concerning the purchase and sale of residential real estate which, in turn, will need to be enforced. In addition, as California's population expands, be on the lookout for land use opportunities. Real estate law continues to be on the rise in Los Angeles, Oakland, and San Francisco (so long as interest rates remain relatively in check).

4. Corporate: California corporate law generally includes mergers and securities. Many California attorneys are now analyzing the Sarbanes-Oxley Act of 2004 as well as a host of recent laws concerning board regulations. Corporate law is always popular in Los Angeles, San Diego, and San Francisco.

5. Employment: Employment law in California is constantly in flux, and firms need attorneys to ensure compliance with new regulations. Practically, when practicing employment law in California, be prepared to defend lawsuits, update employee handbooks, and train staff. Employment law is particularly in style in Los Angeles and San Francisco.

6. Entertainment: Entertainment law within California is normally categorized by type of media (namely TV, radio, etc.), each of which generally has its own specific laws. Take note that a good portion of entertainment law is transaction based, which means a good amount of mediation, negotiation, and, of course, contract drafting. Entertainment is especially fashionable in Los Angeles.

7. Environmental: California continues to be a trailblazer when it comes to environmental law and at times even outflanks Washington. This area includes specific local water contamination laws as well as many of the old federal standbys such as RCRA and CERCLA. New areas here include assessment plans and remediation efforts. Environmental law is particularly hot in Los Angeles, Sacramento, and San Francisco.

8. International: With California's diverse population comes an opportunity to explore the global legal scene as well. Pacific Rim communities are by far the most represented. International law is heating up in Los Angeles and San Francisco.

9. Tax: California tax law generates a lot of overlap with real estate and corporate law. As a result, be prepared to have a familiarity with those subjects. Tax law is particularly hot in Los Angeles and Sacramento.

10. Healthcare: In California, HMO, coverage, and premium issues dominate the healthcare landscape. Healthcare is most popular in Oakland and Sacramento.

Click here to find legal jobs in California.
Featured Testimonials
I love the methodology of LawCrossing. A very well thought site, the e-mail alert being the best part.
Ann
Facts
LawCrossing Fact #4: LawCrossing is run by a team of managers, programmers, and writers who know and understand the law industry.
Description
Junior-level Associate The candidate should have 1+ year of experience to join its Labor and Employ...
Description
Labor and Employment Law Associate The candidate will involve in diverse practice wage and hour and...
Description
Associate Attorney The candidate must have 1-4 years of experience. Excellent research, writing, an...
NOW TRENDING ON BCG ATTORNEY SEARCH
MOST POPULAR ARTICLES
Testimonial of the Week

LawCrossing is great at picking up all of the legal listings everywhere across the internet. I could have gone to three different sites to search, but you had them all on your site. That was extremely helpful. LawCrossing is a one stop shop!

Eileen Baca-Penner New Mexico
Top Actively Interviewing Jobs
Labor and employment attorneys
New York City, NY
  We are working on a number of labor and employment positions for law firms in New York and New Jersey, at all levels ...
Employer: R. Singer Search LLC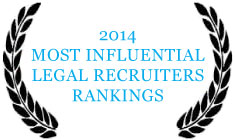 Job Search Tip
The next time you get a rejection, remember: You can't be everyone's cup of tea, no matter how smart, capable, experienced, well-educated, or personable you are.