Support PDF,DOC,DOCX,TXT,XLS,WPD,HTM,HTML fils up to 5MB
University of Wisconsin Law School, Madison, WI
by Harrison Barnes, Managing Director - BCG Attorney Search
(
114
votes, average:
5
out of 5)
What do you think about this article? Rate it using the stars above and let us know what you think in the comments below.
Overview
Established in 1868, the University of Wisconsin—Madison Law School has always propagated its principle that the study of law cannot be segregated from its practice. The law school has developed this principle through its "law-in-action" philosophy. The law-in-action concept is founded on the principle that law cannot be studied in isolation from society and other societal forces because law affects and is affected by every other institutional force in society—be it politics, economics, race and gender issues, education, or religion.
Thus, the law-in-action philosophy is a critical approach to the study of law that transcends ideology and focuses on how the law actually works in daily life. This approach to education provides students at the University of Wisconsin Law School with the required technical skills to succeed and also endows them with a broader outlook on the legal system. The law school's curriculum places emphasis on the kinetics of law: how it reflects and also causes social changes and how its real-world practice can differ from the laws described in statutes. University of Wisconsin Law's curriculum implements these principles in classrooms, in various clinical programs, and in numerous collaborations among departments and colleges.
The low student-faculty ratio at University of Wisconsin Law also allows students to work closely with mentors. The clinical faculty provides additional opportunities for students to receive meticulous training through personal attention and hands-on experiential learning.
The career services office at the law school
also aids students in obtaining gainful employment with valuable information and advice on a wide range of legal career opportunities.
With a collection of over 500,000 volume equivalents, the library is one of the major resources for faculty, staff, and students of the law school. The library provides easy access in both print and electronic formats to a full range of state and federal law, international law, and the law of certain foreign jurisdictions. The law library also has significant holdings of Canadian and British legal materials and large collections of US Government and United Nations documents.
Student-Faculty Ratio 11.2:1
Admission Criteria
| | | |
| --- | --- | --- |
|   | LSAT | GPA  |
| 25th-75th Percentile | 158-165 | 3.34-3.78 |
| Median* | 163 | 3.67 |
The above LSAT and GPA data pertain to the fall 2011 entering class.
Medians have been calculated by averaging the 25th- and 75th-percentile values released by the law schools and have been rounded up to the nearest whole number for LSAT scores and to the nearest one-hundredth for GPAs.
Admission Statistics
| | |
| --- | --- |
| Approximate number of applications | 2,864 |
| Number accepted | 741 |
| Percentage accepted | 25.9% |
The above admission details are based on fall 2011 data.
Class Ranking and Grades
The law school does not publish or prepare student class rank, except for the top 10 rising 3L students.
Students who entered the University of Wisconsin Law School in September 2005 and thereafter receive letter grades for most law school courses. The grading scale ranges from A+ to F. The law school does not make available students' class rankings (except to the 10 rising 3Ls with the highest GPAs, to assist them in seeking highly competitive judicial clerkships and fellowships). Instead, it provides tables relating grade averages to approximate position in the class.
For purposes of calculating student grade point averages, letter grades are converted to numerical equivalents according to the following conversion table:
A+

4.3

Outstanding

A

4.0

A-

3.7

B+

3.3

Good

B

3.0

B-

2.7

C+

2.3

Acceptable

C

2.0

C-

1.7

D+

1.3

Deficient

D

1.0

D-

0.7

F

0.0

Failure, no credit for course
The qualitative descriptions are not themselves grades but are intended simply to help translate the grading scale into qualitative language.
Grades of S or U
In the following courses, the instructor may elect to give a grade of S (Satisfactory) or U (Unsatisfactory) in lieu of letter grades: Trial Advocacy; Appellate Advocacy; Lawyering Skills; Advanced Legal Writing; and seminars in which the enrollment is less than 20 students and the principal basis for the grade is a paper or class presentation.
Grades of S or U must be given in lieu of letter grades for Law Journal, Moot Court, Directed Reading and Directed Research. Clinical courses are graded on the basis of S+, S, S-, and U. S+ can be awarded to no more than 15% of the students in each clinical program. Grades of S, S+, S- and U are not taken into account in computing a student's GPA.
Incompletes
If a student, by the end of the term, has not completed the required work (e.g., has not submitted a final paper), the faculty member may, if the faculty member feels it is appropriate, report a grade of "INCOMPLETE" and grant the student a first extension of one full semester.
Pass/Fail Grades
For students commencing studies in Fall 2005 and thereafter, participation in clinical programs, moot court, the law journals, Trial Advocacy, Directed Reading, Directed Research, and the main Lawyering Skills course is automatically graded on a pass/fail basis (also sometimes called "Mandatory Pass-Fail"). Additionally, every semester some faculty may elect to make their courses available for students to take pass/fail on an optional basis.
The Pass-Fail option may be exercised in no more than two courses in one's law school career. A student may exercise the option twice in the same semester. "Mandatory Pass-Fail" courses do not count against the limit on the number of exercise Pass-Fail options. Finally, once a student requests to take a course Pass-Fail (by submitting the Pass-Fail selection form at the end of term) the request cannot be withdrawn once the submission deadline has passed.
Lists of the courses for which taking a pass/fail grade is an option will be published to students, who will have until the last day of classes each semester to choose a course or courses to take pass/fail, should they wish.
Grade normalization (Curve)13
For all first-year courses at the University of Wisconsin Law School, and for advanced classes with an enrollment exceeding 30, the mean grade normally must fall between 82.5 and 84 on the 65-95 scale or between 2.85 and 3.1 on the 4.3 (A+ to F) scale. For advanced classes with an enrollment of 30 students or fewer, the mean grade normally must fall between 81.5 and 85 or between 2.7 and 3.3 on the 4.3 (A+ to F) scale.
Target ranges for the distribution of grades in large and small sections are shown in the table below. Large sections are courses or sections with enrollments exceeding 30.
| | | |
| --- | --- | --- |
| Grade Range | Large Section | Small Section |
| 65-76 (F to C-) | 0-13% | 0-15% |
| 77-80 (C and C+) | 7-17% | 5-20% |
| 81-84 (B- and B) | 35-45% | 30-50% |
| 85-88 (B+ and A-) | 28-38% | 25-40% |
| 89 and above (A and A+) | 5-15% | 0-20% |

Honors
| | |
| --- | --- |
| Honor | Criteria |
| Order of the Coif | Top 10% |
| Dean's Honor List | GPA of at least 3.3 |
| summa cum laude | GPA of 3.85 or higher |
| magna cum laude | GPA of 3.65 or higher |
| cum laude | GPA of 3.35 or higher |

Awards
| | |
| --- | --- |
| Name of Award | Description |
| Leon Feingold Award | Awarded for outstanding commitment to the law school and greater community |
| Leonard Loeb American Academy of Matrimonial Lawyers Award | Awarded for contribution to family law and community service |
| Gwynette Smalley Award | Awarded for special contributions to the Wisconsin Law Review |
| Mary Kelly Quackenbush Memorial Award | Awarded for outstanding student articles in the Wisconsin International Law Journal |
| Mathys Memorial Award | Awarded for appellate advocacy |
Journals
The Wisconsin Law Review is published six times per year by law students. It provides a forum for articles on local law as well as analyses of issues in the national and international arenas. Student-members of the review are selected from a writing competition at the end of their first year. In addition the journal, sponsors an annual symposium at which leading scholars debate a significant issue in contemporary law.
The Wisconsin International Law Journal was established in 1982. Published at least four times yearly, this student-edited journal contains articles by professionals and law students on various areas of international law. Each spring, its members host a conference on the emergent issues of interest in international law.
The student-edited the Wisconsin Journal of Law, Gender & Society, originally the Wisconsin Women's Law Journal publishes student notes and articles from professors and practitioners. It was established in 1985. Upholding the tradition of "law in action," it seeks to address the various avenues of women's studies as they relate to the practice of law.
Moot Court
The board sends 16 to 17 moot court teams to compete in competitions on a variety of subjects across the country. Apart from this, the board also hosts the Evan A. Evans Constitutional Law Competition. The board itself does not compete in the program, but it organizes the competition.
Some of the national and other moot court competitions in which the Moot Court Board participates are:
National Moot Court Competition
Philip C. Jessup International Law Moot Court Competition.
Saul Lefkowitz Intellectual Property Moot Court Competition
John Marshall International Moot Court Competition in Information Technology & Privacy Law
San Diego National Criminal Procedure Moot Court Competition
Pepperdine National Entertainment Law Moot Court Competition
Chicago Bar Association Moot Court Competition
Stetson Environmental Law Moot Court Competition
Tulane Sports Law Moot Court Competition
Vanderbilt First Amendment Moot Court Competition
Minnesota Civil Rights Moot Court Competition
Wagner Labor Law Moot Court Competition
Cardozo BMI Entertainment & Communications Moot Court Competition
Ruby R. Vale Corporate Law Moot Court Competition
Jerome Prince Evidence Moot Court Competition
Columbus National Telecommunications Moot Court Competition
Florida Bar Association National Tax Moot Court Competition
Clinical Programs
Clinical students at the University of Wisconsin Law School receive a rich educational experience by applying the legal theory they have learned in the classroom to help real people outside of the classroom.
The law school offers numerous clinical programs, including:
The Center for Patient Partnerships
The Criminal Appeals Project
The Economic Justice Institute (which includes the Consumer Law Clinic, Domestic Violence Immigration Clinic, the Family Court, Clinic Mediation Clinic, and the Neighborhood Law Clinic)
The Family Law-Restorative Justice Project
The Government and Legislative Law Clinic
The Innocence Project
The Legal Assistance to Institutionalized Persons Project
The Law and Entrepreneurship Clinic
The Oxford Federal Project
The Reentry Project
Placement Facts
Starting Salaries (2010 Graduates employed Full-Time)
| | |
| --- | --- |
| Private sector (25th-75th percentile) | $50,000-$145,000 |
| Median in the private sector | $105,000 |
| Median in public service | $50,000 |

Employment Details


| | |
| --- | --- |
| Graduates known to be employed at graduation | 72.0% |
| Graduates known to be employed nine months after graduation | 93.0% |
Areas of Legal Practice
| | |
| --- | --- |
| Graduates employed In | Percentage |
| Law Firms | 50.2% |
| Business and Industry | 10.0% |
| Government | 23.0% |
| Public Interest Organizations | 9.6% |
| Judicial Clerkships | 4.6% |
| Academia | 2.5% |
| Unknown | 0% |
Externships/Internships
Externships
The University of Wisconsin Law School offers externship programs to its students to help them gain experience in drafting, practicing trials, researching, analyzing advocacy approaches, and litigation, among other skills, in various fields.
The law school offers numerous externship programs, including:
The Department of Justice Clinical Externship Program
The Disability Rights Wisconsin
The Hayes Police-Prosecution Project
The Labor Law Externship
The Midwest Environmental Advocates Externship
The Wisconsin Coalition Against Domestic Violence Clinical Program
Internships
The University of Wisconsin Law School offers internship programs to its students, including the following:
Prosecution Project (Remington Center)
Public Defender Project (Remington Center)
Judicial Internship Program
Student organizations
American Constitution Society
Asian Pacific American Law Students Association/South Asian Law Students Association (APALSA/SALSA)
Black Law Students Association (BLSA)
Business & Tax Law Association (BATLAW)
Children's Justice Project
Christian Legal Society (CLS)
Democratic Law Student Association (DLSA)
Elder Law and Estate Planning Society (ELEPS)
Environmental Law Society (ELS)
Federalist Society
Health Law Student Association (HLSA)
Indigenous Law Students Association (ILSA)
Intellectual Property Students Organization (IPSO)
Jewish Law Students Association (JLSA)
Latino Law Student Association (LLSA)
Law School Family Association
Law Students for Reproductive Justice (LSRJ)
Legal Information Center (LIC)
Middle Eastern Law Students Association (MELSA)
National Lawyers Guild (University of Wisconsin Law School Chapter)
PTLaw (Part Time Law students)
Public Interest Law Foundation (PILF)
QLaw (Gay, Lesbian, Bisexual, Transgender Law Students)
Sports and Entertainment Law Society
Student Animal Legal Defense Fund (SALDF)
Student Bar Association (SBA)
Unemployment Compensation Appeals Clinic (U Clinic)
Wisconsin International Law Society (WILS)
Women's Law Student Association (WLSA)
References
http://www.law.wisc.edu/
http://premium.usnews.com/
About LawCrossing
LawCrossing has received tens of thousands of attorneys
jobs and has been the leading legal job board in the United States for almost two decades. LawCrossing helps attorneys dramatically improve their careers by locating every legal job opening in the market. Unlike other job sites, LawCrossing consolidates every job in the legal market and posts jobs regardless of whether or not an employer is paying. LawCrossing takes your legal career seriously and understands the legal profession. For more information, please visit www.LawCrossing.com.
Lawrence University of Wisconsin







Featured Testimonials
Job postings on LawCrossing are up-to-date. I really appreciate its unique feature of sending job alerts on your email.
Brian
Facts
LawCrossing Fact #192: We comprise the world's largest group of career-related companies.
Do you want a
better legal career?
Hi, I'm Harrison Barnes. I'm serious about improving Lawyers' legal careers.  My only question is, will it be yours?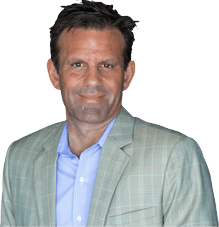 About Harrison Barnes
Harrison is the founder of BCG Attorney Search and several companies in the legal employment space that collectively gets thousands of attorneys jobs each year. Harrison is widely considered the most successful recruiter in the United States and personally places multiple attorneys most weeks. His articles on legal search and placement are read by attorneys, law students and others millions of times per year.
Success Stories
LawCrossing was probably the best legal board I have used. I liked the layout and it was user friendly. I tried to use another job board, but it was not user friendly and was kind of a pain, whereas LawCrossing was easy to use to find jobs. I really liked it. I would certainly recommend this site and service to my colleagues.
Stephen Kobza Tinley Park, IL
Why You'll Love LawCrossing
Stay Ahead. Get your weekly career digest giving you:
the latest legal jobs
legal employment news and trends
career advice and more