Support PDF,DOC,DOCX,TXT,XLS,WPD,HTM,HTML fils up to 5MB
Interview with Justice Dennis Archer first African American to be the president of American Bar Association
by Harrison Barnes, Managing Director - BCG Attorney Search

(
17
votes, average:
4.4
out of 5)
What do you think about this article? Rate it using the stars above and let us know what you think in the comments below.
In August, former Michigan Supreme Court Justice Dennis Archer will become the first African American to serve as president of the American Bar Association—the largest voluntary professional association in the world—at a time when, of the more than 1 million lawyers in the U.S., fewer than 14 percent are minorities. Recently, JD Jungle sat down with Archer to talk about how the former mayor of Detroit is approaching his one-year term. Addressing racial disparity is one of his top priorities. The first place he's turning for help: your local bar association.
JD
Are you a pioneer?
DA
I am a first, but I have the benefit of standing on the shoulders of so many outstanding lawyers and judges that preceded me in the profession. I'm carrying their torch. Having said that, it is a significant moment, because what it says is that we've stepped away from the past record of the American Bar Association as an organization that did not embrace diversity in its early days.
JD
How do you feel about being a first?
DA
There is a tremendous amount of pressure, expectation, excitement, and pride all wrapped up. I'm used to having higher expectations than I can possibly meet by virtue of being mayor of Detroit. I replaced Mayor Coleman A. Young, who had served for 20 years. The city had come into some very dire straits—it was written off by many people, we lost a lot of
jobs
, and there was lack of hope. And the expectations of me were nearly insurmountable. I didn't try to downplay them. I'd rather spend my energy trying to meet them, even though I know I can't always solve everybody's problems or grant everybody's wishes. When I was mayor, I could sleep well every night because I knew I was giving my best shot. I anticipate the same kind of feeling when I'm president of the ABA. V
JD
How, exactly, did you get to where you are?
DA
My dad had a third grade education. My mother had a high school education. Because of an accident in which he lost an arm, my dad was not able to find gainful employment. My parents made it clear to me that I was going to go to college, that education would get me up and out of poverty. I started working when I was eight, caddying at a golf course and setting pins at a bowling alley. I worked my way through high school and college, and then I taught school during the day while I went to law school at night.
I never thought when I was in high school that I'd be a lawyer or a teacher, much less a justice of the Michigan Supreme Court or even mayor. Along the way I had some very good mentors—black and white, Christian and Jewish—who pointed me in the right direction. It was one of my law school professors who encouraged me to apply for, and helped me to get, a clerkship with the Ford Motor Company. This was a year after the riots in Detroit, and the company developed a program to have law clerks of color.
JD
How will you encourage young people of color to consider the law as a profession today?
DA
We need to teach junior high and high school students that the rule of law is what separates America from so many other countries. When we've had problems, support for the rule of law has kept our country whole. In 2000, when the Supreme Court effectively ended the counting of the ballots in Florida, and as a result George W. Bush became our president, there were no tanks at the gates. Civil war did not break out. There was a respect for the rule of law.
JD
What's your advice to lawyers who want to achieve greater
career success
and satisfaction?
DA
One of the great things about our profession is that we have come together in organizations called bar associations, and they provide an opportunity for lawyers to meet, to share ideas, to work on behalf of respective communities, and to stay on top of their professional skill sets. Young lawyers should be more involved with their bar associations—local, state, or national. There was a time when young lawyers joined a large law firm and the expectation was to become actively involved in the work of the bar. Lately, with the increase in starting salaries, that encouragement isn't there. We need to remind the leadership of law firms that bar associations give young lawyers the opportunity to stay on the cutting edge of issues and continuing legal education, to forge friendships, and even to build relationships that possibly will turn into sources for referrals.
JD What's the biggest problem when it comes to the legal profession and diversity are there too few people of color in law schools? In law firms?
DA
All of the above. There aren't enough students of color in law school, and they're not encouraged to go because of past discriminatory practices. And since they're not in law school, they're not in the profession. If you take a look at our law firms today, walk through the larger firms in New York, Chicago, and Los Angeles, there are very few partners of color. This is a problem, because you can't show the few students of color what opportunities they have in the legal profession. You can't point to partners in a firm, or judges on the bench.
If you talk about the inner cities or central cities, like Detroit and Chicago, you don't have the same amenities that are available in suburban communities. Suburban communities are newer, so the schools are newer. There's newer technology, the expectations are stronger, the income is higher, and the opportunities for children are greater. You don't have the poverty level of the inner cities. If you want a diverse society and a diverse community, you can appreciate what Mr. Justice Powell said in [Regents of the University of California v. Bakke, 1978], that race can be a factor. You have to encourage young people to get into school. That's what will ultimately increase the number of lawyers of color entering the profession.
JD
Isn't it unconstitutional to base admissions at public universities on race?
DA
It's not unconstitutional if you track Bakke and you understand what the University of Michigan is doing. You can point to a cow, and you can say, "See those four things there, those are legs. See that thing hanging in the back, that's a leg too. That cow has five legs.' Just because somebody says a cow has five legs does not make it true. In Bakke, a young man felt that he was being discriminated against because he was white and he was not able to go to medical school, and he challenged the system. He said, I'm not the one that held people back, I just want to go to medical school, and others are getting in who are less qualified than I am. The ruling said that race could be used as a factor in determining admission. So the University of Michigan admission guidelines are consistent with a United States Supreme Court ruling. This is the same court that gave us Plessy v. Ferguson and Dred Scott, rulings that set African Americans and people of color back.
JD
Grade the legal field's commitment to diversity on a scale of 1 to 10.
DA
Four. There are 1,049,000 lawyers who are licensed to practice law in the U.S. Less than 14 percent are lawyers of color. Just adding up Hispanics and African Americans in this country you get 25 percent of the population. From a historic point of view, when you consider that we were discriminated against-not being able to join bar associations, not being able to become partners in law firms, not being invited to be tenure track professors in law schools—you begin to appreciate why we are so underrepresented in the profession. When we don't motivate young people to consider law as a profession, we fall woefully behind. But it's hard to turn something around that's been so long in the making with the expectation that somehow everybody's going to flock to the legal profession because we will it so. We have to convince young people of color of the importance of law.
More than a decade ago, people started writing about the browning of America. It was predicted that by 2056, the majority of people living in America would be people of color. And corporate America relied on this information to sell products, to capture market share. We need to show law firmsÑlarge, small, minority-owned-how corporations can utilize the services of lawyers of color. We need to get more lawyers of color hired, and the corporations will drive this. More and more, they are demanding that the law firms representing them have a diverse office. As the people who pay the bills for the services rendered by the law firms focus more on this, those firms that don't have a strong commitment to diversity will be left behind.
CLICK HERE TO SEARCH JOBS IN OTHER STATES!
See the following articles for more information:
About LawCrossing
LawCrossing has received tens of thousands of attorneys
jobs and has been the leading legal job board in the United States for almost two decades. LawCrossing helps attorneys dramatically improve their careers by locating every legal job opening in the market. Unlike other job sites, LawCrossing consolidates every job in the legal market and posts jobs regardless of whether or not an employer is paying. LawCrossing takes your legal career seriously and understands the legal profession. For more information, please visit www.LawCrossing.com.
American Bar Association (ABA)







Featured Testimonials
LawCrossing is the most helpful site to use and get your work done. I got what I was looking for. Thanks.
Peter
Facts
LawCrossing Fact #241: We go out of our way to tell you which jobs are the best in the market.
Do you want a
better legal career?
Hi, I'm Harrison Barnes. I'm serious about improving Lawyers' legal careers.  My only question is, will it be yours?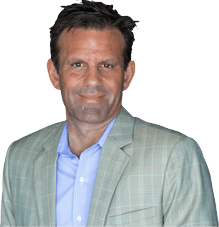 About Harrison Barnes
Harrison is the founder of BCG Attorney Search and several companies in the legal employment space that collectively gets thousands of attorneys jobs each year. Harrison is widely considered the most successful recruiter in the United States and personally places multiple attorneys most weeks. His articles on legal search and placement are read by attorneys, law students and others millions of times per year.
Success Stories
LawCrossing has the most listings of any job board I have used. It's actually a great site. The website had a lot of detail. It's nice that you don't have to go through a recruiter if you don't want to. You can actually contact the law firm directly for the positions listed. LawCrossing had a ton of great features.
Brian McMillan San Francisco, CA
Why You'll Love LawCrossing
Stay Ahead. Get your weekly career digest giving you:
the latest legal jobs
legal employment news and trends
career advice and more