By:
David Dorion
Summary: A long tradition of marketing exists in American business. Why shouldn't law firms do the same?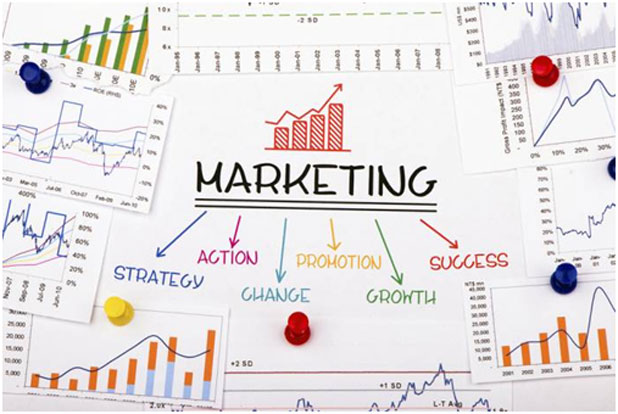 To market your law firm is akin to hanging an open for business sign on your office door. Marketing means you're ready to get to work and fulfill people's needs for your type of product.
Marketing also means you will produce the best product possible for your clients, and invariably stand behind that product.
Of course, we're outlining law firms in this article, not the manufacturer of household appliances, replacement car parts, or cleaning products.
Thought, theory, deductive reasoning, assumption and argument are the tangibles that a refrigerator or a coffeemaker are. They also are a large point of how a law firm is marketed.
Marketing outlines…  
The law firm and its legal services.
The appliance manufacturer and its lineup of products.
If this tells you that marketing is marketing no matter what one's business is, yes, you are mostly correct. Sure, there are different approaches:  
Some guy drinking a popular brand of coffee at the crack of dawn reassures us that this is the coffee brand for early risers like us while…
…Some people believe they can get the same settlement of millions of dollars from a personal injury attorney if they too were to end up as a double amputee from a bad car wreck.
Two businesses, one approach: Farmer Brown drinks his morning brew and Mr. Anybody is lucky enough to have a few million to last him his legless life.
So what's the uptick with these presentations?
Both are successful in getting their points across:  
For the coffee, it's: We'll wake you up when you need waking up.
And for the personal injury attorney, it's: We'll represent and successfully get you the restitution you need after suffering an accident that is no fault of your own.
Why should law firms market themselves?
Facts are facts: Personal injury attorneys and the law firms they work in have it all over non-P.I. firms and attorneys when it comes to marketing.
P.I. firms advertise on television, radio and even online. They sink thousands – if not more – into advertising, and to top it off, use compelling case studies to bolster their successful recoveries.
Non-P.I. firms do nothing of this sort. They're not on television, the radio or online. If they are, that sort of marketing usually arrives in the form of a news report that covers a high-profile case the firm is involved with.
In many ways, this is and continues to be a large mistake within many law firms. First of all, few people know of or can even name a BigLaw firm, while in certain cities, such as Los Angeles, we've all heard of personal injury attorneys who make it a point to cater to our lifestyles.
For instance, if you are a commuter and are involved in an auto accident, there are dozens, if not more, famously successful P.I. attorneys and firms that can represent a motorist.
The same can be said for motorcycle riders, and even cyclists.
But can that same be said for those suffering employment issues at work, or are the victim of an unfair contract, a real estate or trust dispute – no, not really. And that's simply because these types of law firms don't market. They don't advertise, they don't run print or internet ads, nor do they appear on television or the radio.
At the same time, non-P.I. law firms have little to no presence in the public sector. And by relying simply on word-of-mouth references, non-P.I. law firms more than likely lose
virtual clients
that one day could become real clients.
Of course there are the occasions when associates and partners might be out and about, spreading the word about their firm with business cards and such.
However, this usually occurs at exclusive events in which "average people" that may have non-average legal cases and non-average amounts of money to spend on those cases,
do not
hang out in.
All this adds up to lost business, particularly if an attorney and their law firm fails to take the steps toward effective marketing.
How do law firms market themselves?
According to an article featured on the
American Bar Association (ABA)
website, lawyers walk a fine line today between viewing their practice as a profession and acknowledging the reality that it is also a business. Most solo practitioners know that in order to pay the rent and utilities, meet payroll, hire experts, and run a profitable law practice, they must balance the need to serve clients with the need to generate a constant stream of new business.
In other words, lawyers in private practice need to attract new clients in order to sustain and grow their practices. Some lawyers market well, while others rely on their strong reputation with the hope it will provide a steady stream of new clients. 
In many cases, lawyers develop new relationships on their own, though honestly, these lawyers would much rather have potential clients hear of their expertise and call instead of peddling business cards and making small talk at social gatherings.
These lawyers wish for a steady stream of legal work from clients who pay on time, refer them to others, and continue the cycle as time goes on. In fact, many lawyers are simply lost when they are told, "You need to get out there and do more marketing."
Lawyers (who aren't true marketers – they're lawyers) also are unsure how much time they need to spend on marketing? Of course, the answer for this is loaded and could lie anywhere between "as much time as it takes" to being told they need to develop a "marketing mentality."
The ultimate goal here is for a lawyer to view marketing as part of their practice and with that, to look for subtle opportunities to secure additional work from existing clients or to attract new clients every day.
As the ABA article states, in order to create a balanced marketing strategy, you should make sure your marketing activities are equally allocated between the four "pillars" that represent general marketing best practices for lawyers: 
1. Retaining and growing relationships with existing clients.
2. Attracting new clients and developing new business.
3. Increasing name recognition and awareness.
4. Utilizing targeted and effective communications.
Of course to build a strong and enduring relationship with clients and contacts takes time and needs to be consistently implemented. The ABA article explains that an attorney needs to make sure they have a viable system in place to track their marketing efforts and to keep themselves accountable for generating results that eventually will become the business backbone of their legal practice.  
10 most effective methods law firm marketing techniques.
Luminate
, a company that specializes in the digital growth of professional services, lists ten extremely effective methods for a legal company vis-à-vis law firm to grow themselves within a marketing-oriented industry, particularly online.
Those ten methods are as follows:  
Only do what you can measure.

If you can't track, analyze, or measure something - don't do it. Don't give yourself the headache of spending time and money on something where you can't find out if it works.

As you promote your law firm, pool your efforts into the things that are working - and that's where measuring and reporting comes in. The best marketing platforms such as HubSpot will allow you to measure everything from your social media interactions to your content engagements, as well as your keyword execution to your website's performance. With this data, you'll see where you need to make improvements or what you should stop doing all together.
 
Ask for online readers.

You should not hesitate to implore to clients with whom you've had successful experiences to pass on those experiences by asking them to give you a little free word-of-mouth publicity. In doing this, ask them to:

Leave a review of your law firm on outlets such as Google and LinkedIn. These sites obvious garner copious amounts of traffic, and are highly respected. It's a great way to boost your firm's reputation online and really builds up your authority as the go-to firm for potential clients.

You can also set-up automated workflow emails with HubSpot that sends "thank you" emails to your client once their case is complete. Use this opportunity to include links to your review sites that your clients can click to fill in reviews regarding your services or even ask them to fill out a testimonial on your website.
 
Put your firm on Google My Business

Maximize your ability to be found by putting yourself on Google My Business. This online feature lets potential clients easily find your law firm through local searches for legal services.

The service is free and can also display reviews from your previous and current clientele.
 
Utilize legal directories

Keep in mind that there are other search outlets than just Google. Legal directories remain as a well-respected search tool in and of themselves for law firms. Think about it: There are still people who use phone books, so why shouldn't there be prospective clients who continue to use legal directories to find law firms that can fit their legal needs?

In fact, some in the legal sector tend to believe adding their law firm onto high quality directories actually increases the authority of their online presence. If anything, listing your firm in legal directories is a great way to start link building as well as boosting your online rankings.

Confirm that your address, phone numbers, and email addresses are consistent on each directory where you list your law firm, and that all formatting and spelling is correct; Google doesn't like inconsistencies with information, and if anything, your listing will read very unprofessionally.
 
Email Newsletters

There are two advantages to emails: 1) They are easy to organize, write and "send," and 2) The majority of online users enjoy receiving and reading emails. In fact, 64% of online users love to receive emails.

As a law firm, you're privy to many types of information - from regulation changes and updates to company and industry related news. This information can formulate the backbone of informative and engaging email newsletters you can you can send to your existing clients. Use this technique to also provide information about new services or internal goings on like new hires, retirements, awards that have been won or extracurricular events your clients might find interesting.

One warning though: Don't overdo this! One email a month should suffice. Some lawyers and law firms tend to send weekly or even daily emails to their clients, which in the long run turns off those same clients who either trash the emails without reading their contents, or directs them to spam.

Spam, of course, is where you do not want your content to be placed, as Google will pick up on that, and in some cases, can permanently blacklist your online communication efforts.
Online Advertising (PPC)

Online analysts suggest 64.6% of people click on Google ads if they are in search of a product or online service. Take advantage of this number to promote your online presence by researching pay per click (PPC) advertising.

PPC can help give your firm the edge it might need against your competitors and climb your way to the top of search engine results rankings. Some great tools to use to help with your PPC campaign are:
 
Promote Through Video

If you don't know by now that online video is the "new TV" then it's time you get up to speed with modern society. Online video is for many, especially younger (and increasingly wealthier) potential clients, their form of television.

For instance, on YouTube, whether a viewer could be watching a video or listening to music, or watching a news report, there more than likely will be advertisements before and after the content plays.

Use this same format and/or outlet to promote your legal services. It puts a face to the law firm's name and will invariably boost your presence further online.

In addition, promoting yourself through online video will:

Improve your SEO and increase traffic to your website
Strengthen your online presence and engagement
Increase your conversion rate

The Luminate website suggests you treat videos the same way you would any other content you produce. Start with keyword research and determine what video content would be the most optimal for your firm to promote. Upload onto popular platforms including YouTube and Facebook and then work on promoting them through your firm's social media channels such as LinkedIn and Twitter.
Write Remarkable Legal Content

97% of law firms don't have personalized content - meaning that content goes nowhere in particular and speaks to no one. It does not feature goings-on within a lawyer(s) firm or even speaks of the lawyer(s) themselves. Cases studies aren't discussed, legal decisions aren't analyzed; an in general nothing is written that will invariably attract new clients. 

In the end, content should influence potential clients across the entire spectrum of the buyer's journey, no matter what stage they are in.

Give your content a purpose by using it to drive calls-to-action that provide your evolving audience a continual flow of information, insight and news. Utilize downloadable content such as educational eBooks, infographics, videos and webinars.
Become social

Social media can be incredibly beneficial to your law firm - especially seeing as one-third of the world logs into social networks on a regular basis, while an increasing number of others turn to the internet for their information and entertainment.

It is important to keep your business at the forefront of the digital world and make your law firm outshine your competitors by implementing a great social media strategy, whether organically or through paid methods.
Conclusion: The need for law firms to market themselves.
Auto accidents are one thing; they happen to virtually everyone at one point or the other.
But breaches of contract, financial improprieties, or class action lawsuits are events that the average person does not find themselves in on a normal basis. Word of mouth is not enough. Nor is an associate or partner hanging around social events, passing out business cards.
The only true way for law firms to gain new clients and market share is to market who they are and what they do, both to clients who are immediately interested and those who may have future interest in a law firm's abilities. Until they do that, more and more business will remain untapped and for all intents and purposes, forever lost.
For more information, look into these articles:
Want to continue reading ?
Become a subscriber to LawCrossing's Employer articles.
Once you become a subscriber you will have unlimited access to all of LawCrossing Employer articles.
There is absolutely no cost!
Already a member? Login | Forgot your password