By:
Amanda Griffin
Summary: Law firms make many mistakes unknowingly in how they market their firm online. Use this as a guide of what not to do.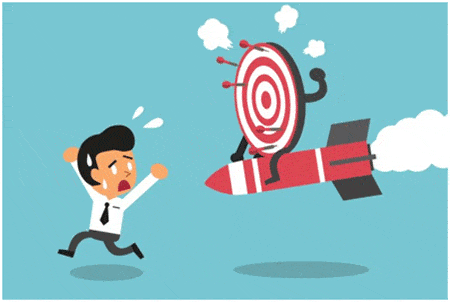 The internet is a valuable resource that can greatly enhance a law firm's ability to bring in more clients. With this valuable resource there are many mistakes that law firms make in how they use it. Knowing how to navigate the online world can be tricky at times because of the boundless options available in marketing. Learn about the most common mistakes that law firms are making so that your firm doesn't make these mistakes and miss out on potential clients.
Not using the internet to attract clients.
The internet is the best way to find clients and have potential clients find you. If you are not using the internet, then this is the biggest mistake you are making.
Not including practice area and location based keywords in target keyword phrases.
Every law firm website should have at least one page per practice area they specialize in. Stick with specific keywords such as "car accident attorney Los Angeles" instead of vague keywords like "attorney Los Angeles."
Not having a Google Plus business page.
This is perhaps the easiest SEO that local law firms can do to receive more exposure from searches.
Not creating an AVVO profile.
AVVO is a legal directory and forum with high authority online and in search. Having a profile allows attorneys to build links to their site to gain more exposure.
Not engaging an audience on social media.
Social media is a very useful way to build engagement with potential clients and create brand awareness. Make sure you aren't creating a profile and then just leaving the page alone.
Writing on the wrong blog topics.
Start blogging now and carefully consider what you are blogging about. Share credible, relevant information for the audience you are targeting.
Not targeting synonyms and related keyword phrases.
Include synonyms of the keywords you use such as "workers comp attorney," "workers comp lawyer," "workers comp attorneys," "workers compensation lawyers," and more.
Not using video in your marketing efforts.
YouTube is the second largest search engine in the world. People use it for tutorials, facts, entertainment, and other information. Google also owns YouTube, so videos will rank well in search. Videos are much more personal than plain text or images, so have one that you can use for marketing and then share it on social media as well.
Read the following articles for more information about law firm marketing:
Photo: cio.com
Want to continue reading ?
Become a subscriber to LawCrossing's Employer articles.
Once you become a subscriber you will have unlimited access to all of LawCrossing Employer articles.
There is absolutely no cost!
Already a member? Login | Forgot your password