By:
Amanda Griffin
Summary: Keep your law firm going strong well into the future by following these ten simple tips to protect it.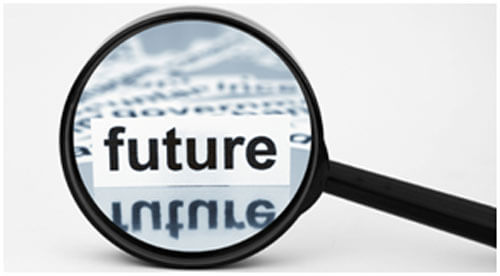 Everything and everyone are ultimately replaceable. There will always be another firm that provides the same service to clients as you, so you have to take your firm a step beyond to make sure you not only get the clients, but hang on to them as well.  Here are ten tips to help you do this with your law firm.
Strengthen your online presence: Technology is advancing every day and taking on an ever-more permanent and necessary role in our lives. You have to have and maintain a consistent virtual presence so that clients know you are there.
Expand your firm's abilities and skills: Be continually looking for ways to expand your services by growing into other markets through combinations with other firms or just partnerships. This also means your firm and attorneys should be looking for ways to broaden their knowledge in their specialty area as well as in others. You never know what kind of needs a client may have in the future.
Stand out in a specific market: While you want to have a wide array of knowledge in other markets, you want to build your skills in one so that you are on top. Being recognized as a leader in a specific area, industry, and market will keep clients coming to you.
Stay up-to-date: Not only do you need to stay current on technology; you need to stay up-to-date on the current events. What is happening in the world affects your firm, whether you realize it or not.
Keep in contact with your network: You need to keep connected to your network, which should be comprised of attorneys, legal staff, former and current clients, and more. You never know when another top lawyer friend is in need of a new place to work or when clients may be looking for service. Your network should also be a source of positive inspiration.
Create a law firm atmosphere that is desirable: To say afloat, you have to promote a healthy lifestyle with your employees. Hold office parties and other social events to let everyone unwind after a long week or month of work.
Provide virtual services: Being able to obtain legal advice with the click of a button is becoming more popular and desired by clients. Have a service available that allows clients to either talk directly via chat with an attorney or fill out an online form to ask a question about legal help.
Be involved: Law firms that are active in their communities will have a stronger reputation and greater loyalty with clients. Sponsor events for kid sporting teams or charities to get your name out there by advertising – think of it as doing two-things-in-one.
Customer service is critical – If a client does not feel that they are being treated properly or not how they want, they will leave. Keep your clients around by treating them like they are the number one priority.
Pick your battles: Not every fight can be won. Know when it is time to back down or to fight to the end.
What do you do to future proof your law firm? Do you agree or disagree with the above tips? Share your thoughts in the comments below.
See the following articles for more information:
Photo: blog.lexicata.com
Want to continue reading ?
Become a subscriber to LawCrossing's Employer articles.
Once you become a subscriber you will have unlimited access to all of LawCrossing Employer articles.
There is absolutely no cost!
Already a member? Login | Forgot your password