By:
Noelle Price
Summary: What two key aspects of law firm marketing are most firms ignoring?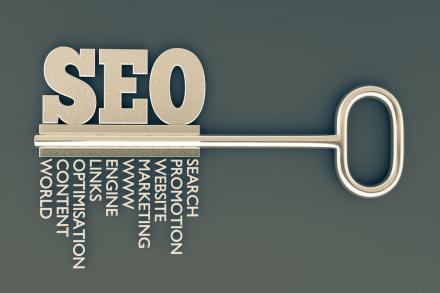 For many law firms, continuous web development and search engine optimization are often skipped over. However, failing to recognize the importance of these practices can cause significant harm to a firm's marketing goals.
Many firms express concern about focusing too much on their websites, arguing, "No one is going to hire a lawyer without meeting them first," or, "Our work comes from referrals and personal contact, not from our website." Many firms keep a website active to meet the bare minimum of maintaining an Internet presence.
Of course, many clients
do
find attorneys through word of mouth, and many do want to meet an attorney before hiring him or her for legal representation. However, this approach is limiting. A website, updated blog articles, firm news, and other relevant matters can actually enhance personal contact between clients (and potential clients) and firms. In many consultations, clients may mention a piece they've read on the firm website, which starts a conversation and helps the clients feel connected to the firm.
Similarly, creating content that answers potential clients' questions is also key. This is where search engine optimization comes in. Search engine optimization increases the odds that a firm's website pops up in search results. A firm on the first page of results is more likely to grow its business than if it shows up on the fourth or fifth page of results. Thus, maintaining current SEO is vital.
Therefore, firms must regularly update their websites with relatable, interesting content and ensure that it is worded in such a way that will improve its odds of showing up in Internet searches. A web developer and an SEO writer can help achieve these goals.
What are some other tips law firms can use when keeping their websites relevant?
According to
LarryBodine.com
, first, you need some video on your website. Almost one-third of the population has always had the Internet, and this group is going to be looking for some sort of video on a law firm site. This allows firms to demonstrate how they look, how they talk, and what services they can offer.
Also, make sure your marketing techniques on your website show you some numbers so that you know how effective they are. For example, blog posts generate view counts. This will allow you to see which techniques work best, and will help you spend wisely on the highest performing marketing strategies.
Source:
PerformLaw.com
Want to continue reading ?
Become a subscriber to LawCrossing's Employer articles.
Once you become a subscriber you will have unlimited access to all of LawCrossing Employer articles.
There is absolutely no cost!
Already a member? Login | Forgot your password