By:
Noelle Price
Summary: Check out these ten tips for implementing effective marketing strategies in your firm's business model.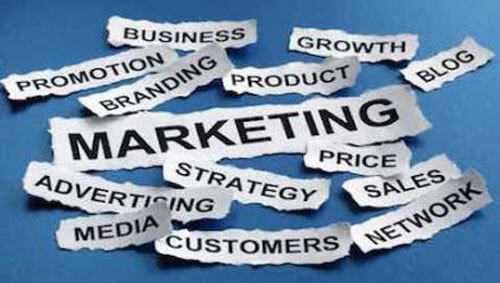 Most law firms want more business, but, thanks to dated marketing techniques, find themselves unsure as to how to snag more clients. Many do not engage in enough business development activities, or they spend too much time on the wrong marketing techniques.
LarryBodine.com
shares some marketing tips that have been scientifically proven to work.  
First, you can expect to spend at least 2.5 percent of your gross revenues on marketing strategies. Note that this amount does not include the salaries of any individuals who are hired to perform the work for your firm. You have to be serious about marketing, and, unfortunately, without spending money, your marketing efforts will likely go nowhere. Of course, you have to spend smart as well, and the article strongly recommends consulting with LawLytics to improve your firm's marketing strategies.  
Next, you need video on your website. Have you ever noticed how YouTube is sponsoring some of the presidential debates? It's ranked Number 4 in terms of Internet popularity. Almost a third of the population has grown up with the Internet always being present, and they are looking for video. Videos demonstrate how you present yourself and can make your firm more attractive to potential clients.  
Third, do not waste money on marketing that cannot be measured. For example, would you spend $20,000 on advertising techniques if you could not confirm that it even generated any income for your firm? Probably not. Pursue techniques you can measure. Examples include blogs, where you can easily see how many comments you receive and how many individuals visited the page.  
As far as content marketing goes, and deciding what to put on your website, look no further than the news,
Outbrain.com
suggests. What important court decisions have emerged lately that are related to your practice? Offer a new perspective on events in the news to keep readers engaged. Remember not to take yourself too seriously, as your readers will probably enjoy a little bit of humor.  
Similarly, focus on quality instead of quantity. Don't simply churn out 10 blog posts a week on any old topic. Rather, create insightful posts that your readers will enjoy and appreciate.  
Fourth, start with your own clients to develop business. These are the individuals who know you and the quality of your work already. Get to know them a bit better to see if you can open additional files on their behalf. This is also a measurable technique of business development, as you can measure how many times an attorney visited the client and how many times they had lunch with a client or referral source. Similarly, if you host events at your firm, you can easily track how many clients and potential clients show up, and how many of those individuals turn into new files.  
The fifth tip is that referrals are an important part of law firm business. Of course, attorneys must put in the work to obtain referrals. First, you should start with current clients. You can tell them what kind of work you are seeking, for example, so they know which of their friends and relatives may be able to use your services. In addition, other professionals you work with, such as accountants and bankers, can be sources of new business. Also, don't forget about your law school classmates. They know you and your work. If you do litigation, reach out to your classmates that do transactional work—they are not in competition with you, and chances are, they may need some help.  
Number six is to become involved in a trade association. Bonus points if you get on the board of directors. In a trade association, you will become acquainted with a group of individuals that may potentially hire you. You can find out about such associations by asking your clients what groups they are involved in, and asking them to introduce you. Attend the meeting, meet the president of the association, and volunteer any way you can—this will help you land a seat on the board of directors.  
Pursuing your target clients is number seven. These are individuals that you already know. You can speak to neighbors, other parents on your child's swim team, and other members of your religious organization. Ask them questions about their businesses and careers, as well as the issues they are facing.  
Writing down your business plan is the eighth tip. Write down whom you plan to contact, when you will meet with them, and the desired outcome of such communications. Putting it on your to do list means you will actually work to get it done.  
The ninth tip discusses how much time you should be spending on business development. The article recommends about 200 hours every year, or about 4 hours each week. It can be as simple as meeting at Starbucks or for lunch.  
Tracking your results is the tenth and final point. After you attend meetings, for example, look back later and ask yourself if it brought you any new clients. If any marketing techniques are not working, don't waste any more money on them.  
See the following articles for more information about law firm marketing:
Source:
LarryBodine.com
Photo credit: legalproductivity.com
Want to continue reading ?
Become a subscriber to LawCrossing's Employer articles.
Once you become a subscriber you will have unlimited access to all of LawCrossing Employer articles.
There is absolutely no cost!
Already a member? Login | Forgot your password