By:
Harrison Barnes, Managing Director - BCG Attorney Search
"Is there an easier way to recruit candidates?"
This is the question most HR managers and HR professionals ask themselves today. Another question that worries HR professionals is if there is an easy test that could be developed that could determine which candidates could be successful in an organization in the long run. Such a technique, system, or plan does not seem to exist. So what can help you focus on your recruiting efforts or help you send out the right message that could draw in a better and more qualified pool of candidates? Well, all this can change soon with the emergence of Big Data or Big Data analytics.
What is Big Data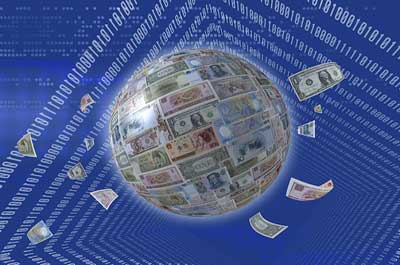 According to Whatis.com, "
Big Data analytics is the process of examining large amounts of data of a variety of types to uncover hidden patterns, unknown correlations and other useful information. Such information can provide competitive advantages over rival organizations and result in business benefits, such as more effective marketing and increased revenue.
"
Big Data analytics helps companies make better business decisions. At the heart of Big Data analytics are data scientists who examine enormous volumes of data that is possibly left untapped by conventional business intelligence (BI), predictive analytics or data mining. Other data sources include information from web server logs, transactions, and even Internet clickstream data. Many companies also include social media activity reports and mobile-phone call records as valid forms of Big Data.
The Big Data Technologies
Big Data analytics has spawned unique forms of Big Data technology which includes Hadoop, NoSQL and MapReduce. These technologies are built around open source and clustered systems for easier and faster processing of complicated and huge volumes of data.
Companies and organizations can utilize Big Data or multi-structured data to collect an amazing range of comprehensive data about their customers and provide them with better and more enhanced products and services. Top CEO's and management understand that customers are their top priority. They are trying to understand people from the products and services they buy. This is where multi-structured data or Big Data comes into the picture.

The Problem of Data Explosion
There is one problem that many companies run into; data explosion. Today, there is so much data that key decision makers are feeling overwhelmed with it. According to Google, there is so much information around us that exceeds the sum total of information collected from the beginning of civilization till around 2003. Frankly, we live in a world where the amount of data is overwhelming. According to various other sources, the last two years have seen the creation of more than 90% of the data that has ever existed in the world.

The Advantages of Big Data
Organizations and communities around the world have been struggling with massive amounts of data and most have yet to decide what to do with it. However, many professionals belonging to the HR spectrum have taken note of this phenomenon and have realized the huge opportunity that exists for HR business decisions too. Big Data can help organizations in many ways such as understanding their own employees, recruiting people faster, and vastly improving decision making.

Advantage HR
It is clear that decisions such as these, especially for multi-tiered organizations and those spread across vast geographical areas will benefit from the use of Big Data. It becomes crystal clear that access to data is critical for organizations to succeed in their HR policies along with other areas of businesses. The time has come for data science to be applied to Human Resources.
Thus, companies are in the process of utilizing new and evolving technologies to collect chunks of data, store it as a group, and then query relevant databases to analyze their customers in the right perspective. This also helps them to streamline their businesses better and run their companies more intuitively. The HR component of organizations tends to benefit from modern technology that exists today with the ability to analyze existing information and relevant architecture. This ability can churn relevant results that can help HR to assimilate this data and bring about the relevant improvements in their recruitment methods.
Conclusion
Intelligent use of Big Data helps employers in leveraging data to understand the latest trends on the job market. Companies can find the relevant information about whom they are competing with when it comes to hiring their top candidates with Big Data technology.
Human resource professionals can utilize the vast amount of recruitment intelligence to improve as well as augment their recruitment efforts and ultimately affect the bottom line. Companies can navigate through Big Data to uncover the right information. However, this is still a challenge for many organizations. The winners ultimately will be those who can unlock and influence the power of Big Data. Those who don't understand the relevance of Big Data will fall behind as the world progresses into the future.
Want to continue reading ?
Become a subscriber to LawCrossing's Employer articles.
Once you become a subscriber you will have unlimited access to all of LawCrossing Employer articles.
There is absolutely no cost!
Already a member? Login | Forgot your password