By:
Noelle Price
Summary: With the legal realm still suffering from the 2008 financial downturn, how can law firms increase their chances of growth?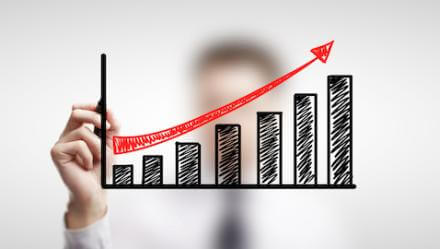 It's no secret that the legal world has changed. With the financial crisis of 2008, law firms suffered, law school enrollment plummeted, and legal jobs disappeared. So how can present day law firms actually grow?  
According to the
LexisNexis Business of Law Blog
, competition is actually the primary barrier to growth. Some firms have begun considering compensation and incentive measures to improve growth, and others have toyed with the idea of hiring a professional law firm sales force.  
In a survey, law firms were asked to rank various areas of tactical investments. Most firms rated measures such as blogging, thought leadership, technology tools, and social media marketing higher than practices such as billboards, traditional advertising, direct and digital marketing, and public relations. The focus on marketing has certainly shifted with the growth of technology in the legal sector.  
See the following articles for more information:
Lexicata
adds three suggestions that law firms should use to boost their growth. First, law firms should focus on a particular niche, instead of trying to be a jack-of-all-trades. To do so, the firm must engage in more targeted marketing. With a clear message, potential clients will understand what your firm does and how it can help them.  
Similarly, attorneys should improve their skills in certain areas, to show clients that they are the best choice for representation. Attending seminars and trainings to improve one's practice makes clients feel at ease when they hire an attorney. In a similar vein, this practice will help the firm build a strong reputation in the community for practicing in a certain niche.  
The firm must build a brand. It is important for the firm to have consistent, recognizable messages and logos in its advertisements, website pages, and marketing materials.  
The next major step the firm must take is to invest in smart marketing. This is marketing that is highly targeted, cost effective, and data driven. Again, the firm must figure out who the target audience is, and then determine a way to approach them and connect with them. For example, if the target audience is millenials, a firm might use more social media marketing.  
It is important to understand how far-reaching social media platforms truly are. Updating your clients on new laws, recent cases, and tips will help you gain followers and get your name out there.  
Finally, the firm must provide quality customer service. The above measures are pointless if clients' interests are not protected. Firms should focus on service first and legal work second.  
Source:
LexisNexis Business of Law Blog
Photo credit: giveagradago.com
Want to continue reading ?
Become a subscriber to LawCrossing's Employer articles.
Once you become a subscriber you will have unlimited access to all of LawCrossing Employer articles.
There is absolutely no cost!
Already a member? Login | Forgot your password