By:
David Dorion
Summary: Whether you're a marketer, an attorney trying to attract additional business for your law firm or even a private citizen looking to make a name for yourself, content is the fuel that propels your marketing desires, as well as gets you noticed.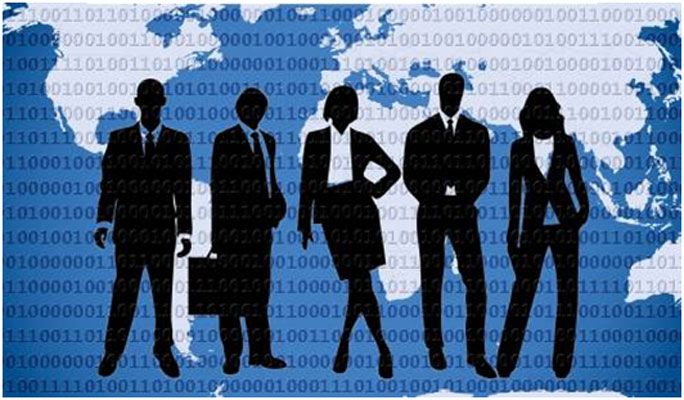 Content Is King
Have you ever heard the above term? That content is king? Well, if you are one of the many people who find themselves anchored to an "online" computer that can lead a person, whether for work or pleasure, to the vast reaches of the internet, the content is king reference should not be foreign.
Content, in fact, drives the internet. Not only does content give the internet user something to read, or in the case of photos videos, and images, something to look at, deep in the darkened entanglement that is the world wide web, high-quality content has the ability to make an entity, be it a business or law firm, many times more popular.
In fact, good solid and well-produced content can be the deal breaker between a company surviving and going down in flames. Whether you're a marketer, an attorney trying to attract additional business for your law firm or even a private citizen looking to make a name for yourself, content is the fuel that propels your marketing desires, as well as gets you noticed.
Content gives you the opportunity to be heard and seen. If well executed, content can provide a multitude of prospects. Doors will open, no matter what your business or personal interests are.
They Feed They Lion
In the early 1990s, the late great Detroit-based poet and former Poet Laureate of the U.S., Phillip Levine, published a hypnotically dark poem called "They Feed They Lion." It was an epic and haunting work that showcased the explosive race riots in Detroit during the 1960s. Despite many generational differences between the poem and what we now know as modern online technology, the poem has much in common with content and how content works.
Levine built upon a theme by using line repetition with the introduction of ordinary blue collar items associated with Detroit steel and auto workers, along with other working-class individuals wrought with urban class strife. And yet as the poem reads on, and builds in violence, it nonetheless captivates the reader. Levine builds and builds. He uses objects such as creosote, gasoline, drive shafts, and wooden dollies as identifiers to maintain a case, then with phrases such as "…out of industrial barns, out of rain, out of bus ride," he implies growing danger until the poem detonates with the final line: "They feed they Lion and he come."
While Levine's intent was to highlight a dark existence in Detroit's history, little did he know by adding, layering, scaling back at times, then blasting ahead with the poem's content, that he indeed was laying the groundwork to be branded as the penultimate working class American poet. The result: "They Feed They Lion" still exists as one of the most important poems in modern American writing, simply because of its theme and content.  
How This Relates to Content Marketing
Levine's poem isn't in the least a far stretch from what content marketing strives to achieve. Through a web site, content marketing seeks out its audience, and with various tools such as blog articles, forums, chat rooms, infographics, photographs and video, content marketing attempts to captivate audiences into wanting more.
Of course, the audience that wants more is the audience that will return for new material and information. They'll continue to come back, which means those who manage the content will need to continue to produce more engaging material.
Decidedly, how one produces engaging content is up for speculation. A webmaster may hire writers to write articles for his or her site. Videos could be used as well as infographics. The challenge, however, is whether or not that content is good content, and does it advance the business or law firm brand that it represents.  
Bad Marketing Content vs. Good Marketing Content
Not all content is alike. Depending upon the site some content can read and visualize with a beauty that might make an internet user wonder if the painter Pierre-Auguste Renoir and writer Jane Austen joined forces to write blogs and build infographics.
Meanwhile, there are other content marketing efforts that read and view as if they came out of the rock houses owned by Fred Flintstone and Barney Rubble.
In short, good content reigns supreme on the internet. Good content pushes a company or law firm farther up the Google food chain to a spot where the company as a whole is more easily recognizable.
Bad Marketing Content vs. Good Marketing Content can also have much to do with the frequency with which one's content marketing changes. Many in internet marketing believe that with any given website, its content needs to refresh no less than twice a week. For highly competitive fields, such as law, that refresh rate should go up accordingly.
As an example, major multi-national businesses such as insurance companies, investment firms and entities that deal in consumer goods, update their web presence on a daily, if not hourly basis.  
At What Point Should Law Firms Consider Content Marketing?
Let's face facts: The modern-day law firm isn't just about practicing law. Law firms are instead businesses. Law firms today can deal with every aspect of every person's life, which can range from legal issues and investments to other family and/or business-oriented scenarios.
Throughout the complexity of birth onward to the simplicity of death, we need law firms to help guide us in our daily life. This is why it is so utterly essential that law firms market themselves through well-produced content.
Because lawyers and law firms have become such an intricate part of our lives, it's no wonder that
content marketing for law firms is trending
.
This very notion of a firm's need to comprehensively market itself was highlighted in a recent
Forbes
magazine feature in which the writer, Steve Olenski, offered these six thoughts on content marketing for law firms:  
Market your firm's professional view of important court rulings

Use your law firm's content marketing to showcase impactful court rulings. Of late, many successful law firms have been using this marketing strategy to improve their business's success, as well as pique the interest of potential clients who might need legal services.

To successfully implement this strategy, a law firm needs to follow the news closely, and come up with original commentary about each important court decision and any other related matter. As this process continues, a rapport will establish itself between the law firm and the clients it hopes to retain or attract. Clients will get to know about a firm's professional opinion regarding matters of high importance.
Produce quality content

Successful content marketing relies on delivering quality material to potential clients. As you design your content database to target the widest audience possible, it is just as important to ensure that your content is of the highest quality possible. While quantity and frequency of posts are also important, it is critically important to keep the quality of marketing content under strict check.
Produce attractive content

No one disregards the serious nature of a law firm's business. However, that same seriousness simply won't work well with your content marketing efforts. Instead, make sure that you use light tones of voice in your articles. This will make the content more relatable to people, and will automatically create brand awareness through your firm's evolving and distinct style.
Do not forget the human element in your articles

According to Robert Simmons, founder of Simmons and Fletcher, P.C., "While you may want to focus on the technical intricacies of the legal world in your articles, what will actually stand out from the rest of the law firms is the human element that you add in your content." Know your audience now and the audience you want to attract in the future. Consider who they are and what sort of legal advice they might need. Your target audience will find your articles more attractive if they can relate to them. Of course, this is best achieved by using a conversational tone of voice and relatable stories in the articles.
Focusing on your strengths

As your content marketing strategy targets increasingly larger audiences, it is just as paramount that your content keeps its focus on the practice area in which your firm concentrates. Law firms that specialize in tax law should create content that emphasizes tax-related scenarios. The same is true for litigation, entertainment law, and corporate law, etc. Aiming your content will help your law firm stand out as niche experts as you continue to produce quality content.
Be sure to add attractive features to the content

You want the best looking content possible for your content marketing strategy. So, to enhance the visual appearance of your text, it is vital that you use relevant photos and short videos. Doing this will help you gain more brand awareness. It is important that you frequently add features to make your content attractive to your target audience.
Why Is Content Marketing Trending for Other Law Firms?
According to
Goodnesscompany.com
, content marketing allows law firms to build trust with current and potential clientele by giving them something of value for their time. This exchange is informal and expressed in a friendly advisory tone in which law firms create an expressed social contract between itself and readers in which: "you give us your attention (and email address) and in return, we'll share important information with you about how to better deal with the legal issues you have questions or concerns about."
Law firms who are involved in content marketing demonstrate their authority by sharing high levels of attorney knowledge, mastery, and experience. Well-crafted content with a welcoming and informative tone of voice demonstrates that a firm understands the needs of potential clients and extends a much needed helping hand. In this way, a client learns about, likes, and trusts the firm and therefore will be more likely to retain them.
To be truly effective, and reach out to as many people as possible, content marketing needs to be diverse, informative, helpful, empathetic and even entertaining. This way of approaching an audience, called relationship marketing, is the basis of successful marketing campaigns today.
In Conclusion
Does content marketing, especially for your law firm, seem like a daunting task? Well, it shouldn't be. Do some clear and hard thinking. Ask yourself what new and interesting developments have occurred within your practice field or your firm in general. Did you win a big case? Did you get an unprecedented ruling handed down in your favor?
Be imaginative and creative. Use a candid, yet kind and informative voice in your online presentations. Show achievements in a positive light, and never forget that part of this marketing attempt is to reassure new and existing clients that your law firm is there to help them.
By adding marketing content on a consistent basis, yes, you're feeding your own lion, but you're also ensuring clients, whether new or established that you will be there for them when they need your counseling.  
See the following articles for more information:
Want to continue reading ?
Become a subscriber to LawCrossing's Employer articles.
Once you become a subscriber you will have unlimited access to all of LawCrossing Employer articles.
There is absolutely no cost!
Already a member? Login | Forgot your password