Summary:
Check out these seven tips that will make your job postings much more effective.
Your job postings are no longer just job requests. They are advertisements for you and your company! Show a great image; capitalize on all that your company has to offer; promote your corporate highlights; brag about your company's industry ranking and reputation. You are no longer limited to brief, dry, abbreviated job postings like old time newspaper want ads. This is a different medium, with much greater flexibility! Treat it as such.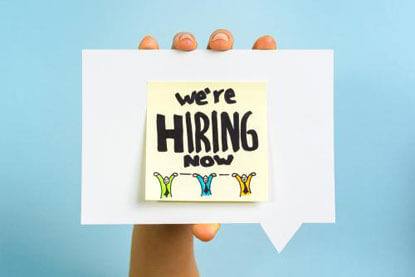 7 tips to consider when writing your internet job postings:
Target Candidates

For some jobs, you want to see as many resumes as you can. For others, however, you are looking for that special background. To put your position in front of the right kind of candidate, list your job on a website that attracts the right kind of people. Put financial jobs on a financial site, and IT jobs on an IT site.

 
Target Job Categories

Limit your posting to job categories that clearly identify the candidate you are looking for. If you are looking for a salesman, don't post the job as a Software Developer just to attract more response.

 
Target Geographically

Make certain you post the job in the area where you are hiring. Most job seekers look in the area where they want to live. If you have a corporate headquarters in a different area than the facility that needs the job filled, don't use the headquarters address when you post. If you need to hire at different locations, try listing each job separately, and use local portals to put your position in front of the right audience.

 
Create Urgency

Create urgency in your posting. If you want someone right now, let them know. Use terms that attract those who want a new job right away: "Immediate Opening" or "Available Now."

 
Acknowledge Your Candidates

Be considerate. No matter how many resumes you receive, acknowledge the receipt of a person's resume or job application. It is a courtesy that will keep job seekers replying to your company's advertisements. It promotes a professional and organized recruiting image. Even though it is a little less personal, some electronic resume management systems have built in auto acknowledgement capabilities.

 
Make It Easy

Provide a response form so that passive job seekers—many of whom do not have a resume to submit—can still apply for the job opening. Consider a banner or targeted advertising campaign that will draw out passive seekers from sites that they frequent.

 
Position Details

The more exact the details, the more precise your response will be. If you are looking for entry-level staff, a salary range will screen out those that expect, and deserve, a higher salary.
Keep your positions current! Update your positions on a regular basis.
Learn more job posting essentials in the following articles:
Want to continue reading ?
Become a subscriber to LawCrossing's Employer articles.
Once you become a subscriber you will have unlimited access to all of LawCrossing Employer articles.
There is absolutely no cost!
Already a member? Login | Forgot your password