By:
Harrison Barnes, Managing Director - BCG Attorney Search
A group of partners and associates at a law firm in a medium-sized city felt they needed to get a complete understanding of where the firm stood in the eyes of its target market (ideal clients), particularly in relation to other firms serving the same market. Because they wanted to gather the opinions of a number of people in a relatively short amount of time, the personal interviews that go with qualitative research were ruled out. The firm decided to undertake a quantitative research project.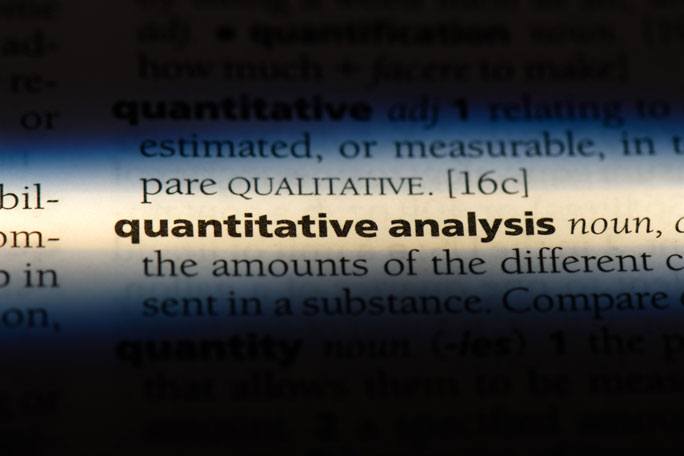 A group of partners and associates at a law firm in a medium-sized city felt they needed to get a complete understanding of where the firm stood in the eyes of its target market (ideal clients), particularly in relation to other firms serving the same market. Because they wanted to gather the opinions of a number of people in a relatively short amount of time, the personal interviews that go with qualitative research were ruled out. The firm decided to undertake a quantitative research project.
A list of important existing and former clients was made. Clients the firm hoped to recruit were added to the list. Possible referral sources were also included. The firm then began to elicit responses from every person on its list, asking the same questions of each respondent.
Firm partners learned that their assumptions regarding their reputation and visibility did not match the research results. They also discovered that several cross-selling opportunities, that is, opportunities to provide additional services to clients, were not being utilized to their full potential.
A firm strategy meeting was called, and the attorneys agreed to take remedial steps to change the firm's course. Their goals as a result of the research focused on the firm's image and a greater level of awareness of all practice areas among all their existing and potential clients as well as within the firm.
WHY QUANTITATIVE RESEARCH FOR LEGAL SERVICES?
Quantitative research essentially is a methodical discovery of a large amount of relatively simple data, usually involving a number of responses to multiple questions. Mail surveys generally are the method used for professions and businesses. Telephone surveys are utilized for retail consumers.
For example, mail surveys require more turnaround time due to logistics inherent in the process. Conversely, some specificity of the recipient is assumed. Telephone surveys to businesses and professionals will not be as successful in eliciting detailed responses, because it is difficult to build trust and to get the respondent's attention for any length of time. Experience has also shown that the respondent may or may not be the person actually involved in the organizational decision process.
With those caveats, telephone surveys will produce quick answers to simple questions. For instance, some researchers have used telephone surveys to validate mail surveys. However, this choice can depend on several considerations such as response time requirements, the number of issues to be explored, and the proximity of locations of audience to be assessed.
When the issues deemed important by qualitative research must be asked of more clients than are practical to interview personally, quantitative research becomes an ideal choice. Other reasons for using quantitative research can be that the practice serves a relatively large number of clients, a need exists to determine as yet unvoiced responses (such as relative performance compared to other law firms), or the desire to plan more realistically according to anticipated needs.
The obvious advantage to quantitative research is that it allows a large number of people to be asked a relatively large number of questions. This method is believed to be statistically reliable, if performed appropriately.
The disadvantage is that responses must be quantifiable which may not allow for sufficient deviations. Some client respondents feel they are not able to express adequately their opinions and perceptions with this method. When evaluating relationships and service, respondents often wish to de scribe their experiences, especially to third parties. That by definition is not quantifiable. A quantitative survey with sufficient items and response variants would be difficult to administer.
Research can be a dangerous thing when attempted by someone not versed in the construction of questions and format. As litigators understand, the very way in which a question is asked can determine its answer. A flawed question, by virtue of its prejudice or its inability to communicate a purpose clearly, can lead a novice researcher to incorrect conclusions resulting in ill-advised actions. The format of a questionnaire definitely has impact—if it is a hobbled mix of multiple-choice questions, ratings, and open-ended questions, it can be difficult to construct and answer and a nightmare to assess.
A few caveats exist which can reduce the possibility of a faulty questionnaire and consequently flawed data.
DRAFTING A QUESTIONNAIRE
Scope. Many projects start out with too many objectives despite evidence that the less a respondent is asked, the more likely he or she is to respond. A questionnaire should be narrow in scope, dealing specifically with what needs to be learned from a predetermined target audience. A consensus on the questionnaire's objective and target audience by all those who expect to benefit from the research is mandatory for success.
Target. A great deal of energy should be placed to determine who will be asked to provide opinions. Should all clients or just a group, such as a practice area clientele, be asked to share their feelings. Attorneys engaging in the research must have a clear vision of who will be reading and answering the questions, so that the appropriate questions can be included. In many cases, a third-party researcher will be a must to get much unbiased responses, particularly when the target audience reaches beyond the existing client list. A cover letter should be included with any mailed questionnaire, telling why the research results will be important to the respondents as opposed to the attorney or firm. Each respondent should feel a sense of ease, flexibility, convenience, and confidentiality. Included in the cover letter can be an appropriate inducement, such as a donation to the respondent's favorite charity made in the respondent's name. Clearly the type of inducements used by consumer marketing researchers, such as $1 bills or prizes are not appropriate for a law office. A stamped, self-addressed envelope should be enclosed, and the single most important element of the cover letter must be included: a thank you from the attorney!
The questionnaire should be attractive and easy to read, which is simply produced by many word processing software programs. If a desktop publishing system is available, it should be used to make the form more graphically appealing. Ultimately, a professional typesetting service can make a very dramatic professional statement.
Simple, interesting, and nonthreatening questions should begin the questionnaire with the crucial and/or controversial items placed well into the body. Multiple-choice questions tend to receive greater responses since they are easier for the respondent (as well as easier to score and evaluate).
Open-ended questions normally generate more information, although they are much more time consuming and difficult to assess accurately. If an ordered mixing of multiple-choice and open-ended questions is used, it can be appropriate, such as: "How would you rate our service?
Poor_
Fair_
Below Average_
Above Average_
Good_
Excellent_
Why?
This type of structure gives the respondent the option of providing a more involved response. The last few questions in the questionnaire should be easy marks. For example: "Is there anything else you think is important for our survey?" or "How long have you been a client?" It may seem obvious but can be a deceptively simple mistake to make: do not even subtly suggest answers. The introduction of bias will affect the validity of the entire research project, particularly if items are interrelated.
PRETESTING THE QUESTIONNAIRE
An attorney or firm planning to use a questionnaire to gather quantitative data should first ask someone not involved in the project to complete the intended survey That person should be interviewed immediately afterward for their opinion. Depending on the size of the actual respondent target audience, it can be beneficial to ask a small group (five to ten) of the target group to repeat the process.
With those caveats you may feel that due to budget constraints, and the fact that you have the time or inclination, you will leap out into the gray clouds and manage the project yourself. At least start with a few basic questions which have worked well for other law firms.
CONDUCTING THE RESEARCH
A realistic time frame must be established in which the work can be completed. It is pointless to spend so much time drafting the perfect questionnaire and using perfect methodology that issues change and the results become outdated before they can be utilized. Whether the research is being conducted by one attorney or an international partnership, at least one person should be placed in charge of managing the project. Accountability can help to move the project along a predetermined timeline.
Depending on the size of the practice and the number of clients/respondents involved, most law practices should hire a third party to conduct research. By hiring a professional marketing research organization, greater reliance on the results becomes possible, a greater impartiality is achieved, and often a greater number of responses can be garnered.
Professional research firms can be located by asking for referrals from well-known advertising agencies in town, checking with a local chapter of the American Marketing Association, or asking the marketing department of a university or college.
As with hiring any professional, the final selection should be based on an understanding of the attorney or firm's need as well as a history and reputation for excellence with similar projects.
Want to continue reading ?
Become a subscriber to LawCrossing's Employer articles.
Once you become a subscriber you will have unlimited access to all of LawCrossing Employer articles.
There is absolutely no cost!
Already a member? Login | Forgot your password