Support PDF,DOC,DOCX,TXT,XLS,WPD,HTM,HTML fils up to 5MB
How to Start a Process Server Company
by Silas Reed
What does it take to start a process server company?
State requirements change from state to state so prior to getting started in your area, you will want to do some research in the legal and law enforcement area. One of the best places to start is at your local library, Small Business Administration, and main courthouse. While some states require that you be certified and licensed before you can go out on jobs, other states don't need those types of credentials. You can also look on the Internet for jobs.
Spend some money and join your local Chamber of Commerce in order to find jobs. This organization usually has a wealth of knowledge, networking sources, and resources about what you are trying to do. They will be able to tell you the
requirements for becoming a process server
, and you can also contact the Service Corps of Retired Entrepreneurs to ask for a mentor to help you. Once you get a mentor, ask them to help you create a business plan, marketing information, and pricing for your services.
Prior to starting out on any new jobs, you will also need to set up an office, get office equipment and a process server guidebook, software for case management needs, a badge, and some form of official ID. The badge and identification will go a long way towards building credibility when you
go out to private homes and businesses to serve papers
. You will also need an Internet connection and some skills for researching via the Web.
There is good software available that offers some of the most cost-effective and efficient case management software for process servers to keep track of their jobs. These types of software usually provide all the necessary tools to manage the caseload, allowing process servers to quickly log data, exchange information with others, and use affidavits that are state specific. You can usually find these types of software via an Internet search.
Increase your knowledge of the field.
Process servers need to be skilled in many areas including surveillance, Internet research, and legal investigation techniques. As well, search the Internet for continuing education courses, because keeping up with the latest rules and regulations is essential to do good jobs consistently.
Marketing your services should be done on a weekly basis where you can network with prospective clients to exchange business cards, write quotes for possible jobs, and pass out your website address if people want to look for you on the Internet so that you can build business.
Join the NAPPS (the
National Association of Professional Process Servers
) to gain more knowledge and get more exposure. Founded in 1982 as a result of a group of concerned business people, the group started in Las Vegas and went on to form a nationwide organization. Membership has grown to all 50 states and has also gone overseas. Joining organizations like NAPPS helps build credibility for your business to be part of a professional association. NAPPS is an organization that has high principles and ethics, and is a collection of some of the best process servers in the industry.
Look towards becoming a notary public
or set up an affiliation with a notary service because you will likely either have to do it yourself or will need the services of a good notary. Conforming to the best practices of the industry takes the essential elements that will advance your professional appearance and presentation while at the same time protecting the rights of due process of the people who will be affected by your service. When following the procedures, you may have need of a notary.
When it comes to starting your own process server company, you will want to do what most new, startup companies will do. Start out by learning as much as you can, get together with a mentor who can help you create a business plan, give advice and start to network and join associations that will help you gain exposure. You will need to market your business, build a client list and stay organized using software designed for the process server business. Following all of these basic business rules will put you quickly on the road to success in your new business.
Featured Testimonials
I got a job using LawCrossing...and the listings were pretty updated and very comprehensive.
Marc
Facts
LawCrossing Fact #149: Come to our site to search for jobs on other job boards and websites; you will save yourself time and energy!
Description
Part-time Paralegal - Probate and Trust Administration The candidate will help the firm develop its...
Description
Paralegal - Probate and Trust Administration The candidate will help the firm develop its probate a...
Description
Paralegal The candidate will be conducting factual research and case investigation; case management...
Description
Data Privacy & Cybersecurity Attorney The candidate should have at least 3 years of experience focu...
NOW TRENDING ON BCG ATTORNEY SEARCH
MOST POPULAR ARTICLES
Testimonial of the Week

Out of all the other job boards I have used, LawCrossing was definitely the most impressive. I have received many job interviews from jobs I applied to on your site.

Mark Herskovitz Los Angeles, CA
Top Actively Interviewing Jobs
Construction Litigation Associate
San Antonio, TX
Our client is a boutique construction law firm headquartered in San Antonio, Texas.  The firm handles transactional and...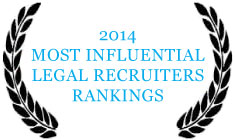 Job Search Tip
Don't be lulled into a false sense of security by big, fat severance packages. Over time, money runs out.