Support PDF,DOC,DOCX,TXT,XLS,WPD,HTM,HTML fils up to 5MB
Who Are Known As Legal Support Providers?
by Harrison Barnes, Managing Director - BCG Attorney Search

(
116
votes, average:
4
out of 5)
What do you think about this article? Rate it using the stars above and let us know what you think in the comments below.
Legal support providers include careers as bailiffs, insurance claims clerks and adjusters, bail bondsmen, process servers, law librarians, receptionists, runners, file clerks, translators and interpreters, and title researchers, abstractors, and examiners. Most of these professions are quite similar to other professions discussed in this article and require similar job skills. Refer to related sections for more information.
Bailiffs
"All rise! Court is now in session!" Bailiffs announce that the court; is in session immediately preceding the judge's entry into the courtroom. Bailiffs were formerly known as court criers and are being replaced in the federal courts by U.S. Marshals; however, state courts still commonly employ them. A bailiff acts as the right hand of a judge and is present at all courtroom proceedings to maintain order by ensuring that everyone in the courtroom acts appropriately and by ejecting those who do not. Bailiffs assist witnesses with seating and in the dissemination of exhibits. They also ensure the sequestration of witnesses and assist with other court docketing and scheduling orders.
Many bailiffs believe the best part of their jobs is learning firsthand how a judge routinely operates and rules, and witnessing different attorneys' litigation styles. Bailiffs should generally give a presence and formality to court proceedings, as they are there to maintain order. They are particularly used in criminal litigation matters.
Overall, the job prospects for the position of bailiff are not good, as the trend is to replace bailiffs with law enforcement personnel. Check in your local area to determine the requirements for employment.
Insurance Claims Clerks and Adjusters
Each state has certain licensing requirements for insurance adjusters. If you are interested in this profession, contact your State Insurance Commissioner for more information. Generally, an insurance adjuster must be at least 18 years old and pass a written examination along with the filing of a public adjusters' bond. Conditions of the bond include that you will faithfully comply with state law and shall not fraudulently withhold any money owed to an insured, or your license may be revoked.
Insurance claims clerks and adjusters handle claims services for losses or damages arising out of insurance, surety, or indemnity policies on property, people, or businesses. Insurance adjusters perform work similar to that of a private investigator, legal secretary, and legal assistant combined. They are often the equivalent of legal assistants, but deal more with pre-litigation. In other words, an insurance adjuster is to an insurance defense attorney much as a legal assistant is to a personal injury attorney. Once litigation begins, they serve as the liaison between counsel and the company. Insurance claims clerks and adjusters learn how to investigate claims as a private investigator might, to a more limited degree.
Insurance claims clerks and adjusters provide litigation assessments with claim evaluations, and negotiate settlements. They or their assistants request and assemble medical records regarding personal injury claims or life insurance claims. They even investigate arson on homeowner policies and negligent performance of contractual or professional duties. They must review insurance policies and confirm that policy provisions provide coverage. Also, they evaluate whether the claims for damages submitted are appropriate, and calculate benefits. Insurance adjusters and their assistants must learn about insurance law and administration and how to handle claims.
Bail Bondsmen
Bail bondsmen post bail with a court to ensure a particular defendant s appearance. Under the bond requirements, a defendant is obligated to appear at every court hearing. If a defendant does not appear, the entire amount of the bond is owed by the bail bondsman or agent. Defendants generally pay 10 percent of the bail bond for a bondsman's guarantee of their appearance. Bail bondsmen may face bankruptcy if a bond is large enough and they cannot locate a defendant. When defendants do not appear at court, bail bondsmen must search for them or hire a bounty hunter to locate them if the bond is high enough.
A successful bail bondsman should be able to talk to people, interact with them, and determine whether a defendant is telling the truth. If a defendant gives false information, there is a possibility they will not appear in court, and, of course, the bail bondsman should not process the loan.
Most states require state licensure and annual training in order to work as a bail bondsman. In order to begin a career as a bail bondsman, either as an agent of an organization or self-employed, you should first check with your local authorities regarding proper licensure.
Process Servers
Process servers perform work similar to that of private investigators, except that their work is limited to locating people and serving papers on them. This can be a time-consuming process if a process server must wait for someone or devise creative methods to get someone to answer their door. Process servers must also have access to databases to determine the whereabouts of individuals to be served.
Law Librarians
General librarians should know how to find information. Legal research is the most difficult and complicated of all the types of research available. Law librarians learn every facet of this ever so critical facet of legal practice-legal research. Legal research is an invaluable tool for law office professionals, and especially legal assistants. If you want to learn all about where to find statutes and cases, how to use digests and key cite information, how to find regulations and legislative court records, and how to find treatises or articles on particular topics, a law librarian can help. Law librarians routinely help people find what they are looking for in card catalogs and other indexes. They shelve and catalog books or other materials, check out books, assist with sometimes bungled copy efforts, and handle other administrative matters.  
American Association of Libraries
American Library Association
Association of Research Libraries
Librarians Job Search Source
As a librarian, and especially a law librarian, you can master the art of research and even the investigation of people and entities. Because research and investigation constitute much of the work required in legal professions, most employers would welcome the legal research expertise of a law librarian.
Receptionists
A law office receptionist is the one person with whom all office employees and clients should interact. Receptionists are privy to most of a firm's activities and gain a general overall knowledge of issues of legal practice and administration. With experience, many tasks commonly delegated to legal secretaries, legal assistants, legal marketers, and law office administrators may be delegated to a receptionist in preparation for a promotion.
As a receptionist, you would have to learn how to deal with difficult attorneys and clients. You should remain composed and friendly at all times, with a pleasant voice for callers. By taking messages and speaking with callers, you would learn legal terminology and effective client relations. You may also be assigned other typically secretarial tasks such as typing, entering billing for attorneys, or ordering supplies.
Runners
As a runner for a firm you would file pleadings and ensure that motions and orders are delivered to judges and picked up once they are signed. You would also have to run a variety of other errands necessary for the law office, much like a courier. Through this experience, you would meet many legal professionals and learn basic court procedures, including the number of copies needed and what should accompany pleadings in order for them to be filed. Many numbers also double as file clerks, or a file clerk may be a separate position with a law firm, depending upon the size of the firm. Runners learn the written format of documents in the legal arena and have exposure to legal terminology and the operation of a law office. Many law students seek first-time legal jobs as runners because it allows them the opportunity to learn the ropes of procedure and courthouse operations.
File Clerks
File clerks are responsible for maintaining and organizing the files of a law office or other organization and they learn about the types of documents that should be maintained in a legal file. Filing systems may be organized by client name or an assigned number. These are filed in order and may be color coded according to the attorney or practice group to whom each case is assigned or by type of case. Client information cards may need to be completed for insertion into the client files, electronic case management software, or for other databases.
Translators and Interpreters
If you are fluent in a foreign language, you may want to investigate becoming a translator and interpreter in the legal field. Court translators restate verbatim precisely what is said in a court proceeding. It is imperative that a translator or interpreter restate exactly what is said and be knowledge able about the translation of legal terminology. Translators are also retained to transcribe pleadings, especially discovery requests, from English to a client's native tongue.
Many self-employment opportunities exist for those translators and interpreters who are interested in translating legal documents.
Title Searchers, Abstractors, and Examiners
Title research involves investigation of public databases for the compilation of a complete list of all instruments pertaining to title of a particular piece of property. Documents that may be compiled include liens, mortgages, con tracts, bills of sale, judgments, and deeds. In any form of title opinion work, professionals must carefully compare sometimes lengthy and complicated property descriptions to ensure that they are absolutely identical in all respects to all documents compiled and any and all new documents created. If this has not been correctly done in the past, the chain of title the examiner investigates may be invalid or future transfer of title may be invalidated. Title examiners and abstractors review the compiled documents, assemble them, and draft detailed lists of all documents compiled and restrictions on the use of the property that may be contained within those instruments.
The Benefits of Experience in the Legal Profession
The law touches every aspect of our lives and professions. There are so many positions available that will deal to some extent with the law that it is impossible to name them all.  
If you work as a purchasing assistant, you will negotiate and draft contracts.
If you work in human resources you will deal with employment discrimination and other Labor law issues.
Accountants deal with tax laws daily and audits by the IRS. Employment with government entities will likely require you to know some aspects of law that regulates that particular entity.
Overall, many job experiences you may have had could relate well to a transition into a legal career. If you have a legal career and then decide to transition into a non-law-related career, your experience will likely be of use in most professional positions. A careful look at job responsibilities will generally reveal that your prior experience will somehow match with any new professional position you may seek. If you do not know what type of career to try, a legal profession will likely give you a foundation of expertise and knowledge that will make you a viable candidate for the job of your dreams, regardless of whether that future employment is law-related or not.
About LawCrossing
LawCrossing has received tens of thousands of attorneys
jobs and has been the leading legal job board in the United States for almost two decades. LawCrossing helps attorneys dramatically improve their careers by locating every legal job opening in the market. Unlike other job sites, LawCrossing consolidates every job in the legal market and posts jobs regardless of whether or not an employer is paying. LawCrossing takes your legal career seriously and understands the legal profession. For more information, please visit www.LawCrossing.com.
Featured Testimonials
LawCrossing is a great site. I ended up landing a position at the Attorney General's Office.
Kristin
Facts
LawCrossing Fact #24: Many of LawCrossing's jobs are retrieved from employer career pages, meaning the selection is superior and more accurate.
Do you want a
better legal career?
Hi, I'm Harrison Barnes. I'm serious about improving Lawyers' legal careers.  My only question is, will it be yours?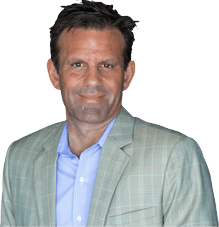 About Harrison Barnes
Harrison is the founder of BCG Attorney Search and several companies in the legal employment space that collectively gets thousands of attorneys jobs each year. Harrison is widely considered the most successful recruiter in the United States and personally places multiple attorneys most weeks. His articles on legal search and placement are read by attorneys, law students and others millions of times per year.
Success Stories
Out of all the other job boards I have used, LawCrossing was definitely the most impressive. I have received many job interviews from jobs I applied to on your site.
Mark Herskovitz Los Angeles, CA
Why You'll Love LawCrossing
Stay Ahead. Get your weekly career digest giving you:
the latest legal jobs
legal employment news and trends
career advice and more