AMERICA'S TOP LEGAL JOB SITE

We've stopped cold calling. We made over 30 placements in major U.S. law firms on the East Coast using LawCrossing, and LawCrossing only, last year. The few hundred dollars a month we spend with the site is the best investment we ever made.
Most Powerful Legal Recruiting Tool Available Exposed:
Post to Over 1,000 Legal Job Sites at Once and Make Your Next Hire Immediately
Now you too can use LawCrossing to drive a flood of qualified applications to your legal jobs. Whether you are an attorney hiring for your own firm, a legal recruiter, or an in-house recruiter with a company, law firm, or government office, you too can now use LawCrossing for your hiring needs.
There is simply no better place for employers to post legal jobs than LawCrossing. When a recruiter, law firm, corporation or government office posts its jobs on LawCrossing, it gets access to a huge reach of candidates and job distribution on steroids that is simply unparalleled elsewhere.
No site can fill legal jobs faster, or more efficiently, than LawCrossing.
Post

to Every Top Job Board and Over 1,000 Legal Job Sites At Once.

Posting to every job site is the fastest way to hire. Your job will also be posted on social networks like LinkedIn, Facebook and Twitter.

[POST NOW!]




Hire

the Right Person Fast.

Find out why LawCrossing is the top choice for the majority of the top legal employers and recruiters. Many legal recruiters and law firms use LawCrossing exclusively to find talent and have used this tool with massive success.

[POST NOW!]




Reach

Virtually Every Qualified Attorney and Legal Staff Member in America.

We send a mind-blowing 2 million+ targeted job alerts to attorneys and legal staff every day. In fact, we send so many focused job alerts throughout the day, we have a dedicated data center with over 25 servers doing nothing but sending targeted email alerts. Many of our competitors "brag" about sending as few as 15,000 job alerts a week. We crush our competition! We are nothing but a legal job site and have been for over a decade. The majority of attorneys and legal staff in America have visited LawCrossing and have signed up to receive job alerts.

[POST NOW!]



1. Get Massive Visibility for Your Jobs by Posting Your Jobs on the Most Trafficked Legal Job Site There Is
There is no legal job site with more traffic than LawCrossing from the legal industry. In fact, our traffic continues to grow while most competitive sites in our industry decline. [POST NOW!]
We have tens of thousands of articles and other information on our site that drives a myriad of candidates who are both passive and active job seekers.




While our competitors are lucky to have 1,000 legal jobs on their sites, we generally have in excess of 60,000 jobs that drive huge amounts of traffic and visitor loyalty.



Legal job seekers come to our site because they know they will find all of the jobs in one place.
You deserve to know why LawCrossing is such an effective job site for your job posting. As the #1 trafficked legal job site in the world, LawCrossing delivers the best results possible to employers. [POST NOW!]
2. Aggressively Distribute Your Openings to Over 1,000 Legal Job Sites and Other Major Job Sites for a Fraction of What it Would Cost You to Do on Your Own
LawCrossing's reach for your jobs is nothing short of astonishing. In addition to posting your jobs on LawCrossing's main site (which itself is the most trafficked legal job site in the world), we post them on over 1,000 job sites in our network. [POST NOW!]
We want to get you the best results imaginable (and will). We care about the results you are getting so much that we even pay for and distribute your jobs to almost 1,000 job sites. This would cost you thousands of dollars to do this on your own. The list of job sites we post to includes: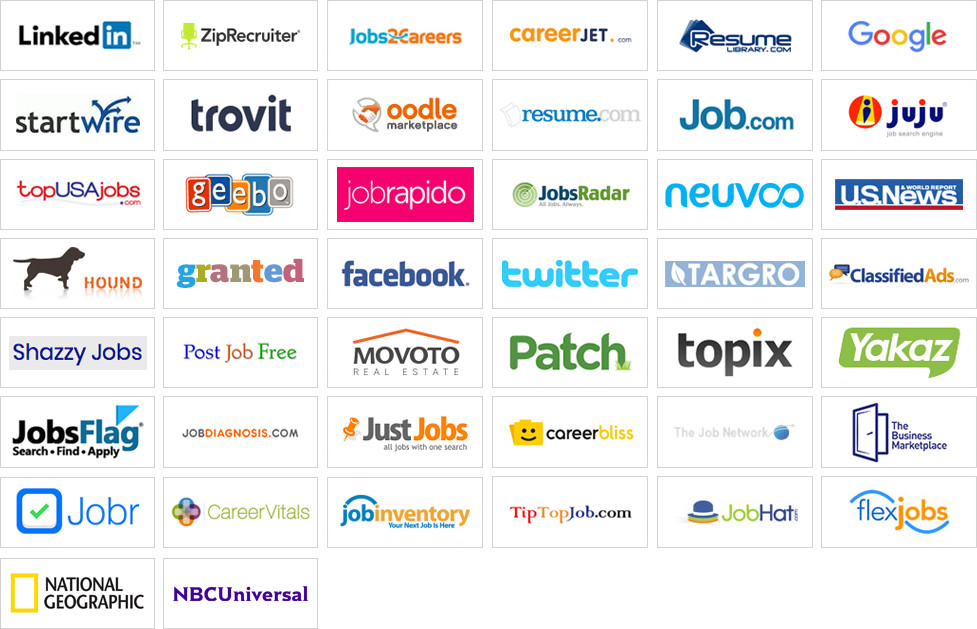 What is so amazing about LawCrossing's Job Posting Program is that, in addition to our main site LawCrossing.com (the most trafficked legal job site in the world), we also run over 1,000 sites broken down by practice area, location and job type that we promote and that are found by job searchers.

Over 522 Location Specific Legal Job Sites [CITY SPECIFIC AND STATE SPECIFIC]

Over 135 Sites Just for Attorneys

Over 100 Sites Just for Paralegals

Over 101 Sites Just for Legal Staff
1 Site Just for Legal Secretary Jobs

Over 9 Sites Just for Practice Area Specific

Over 2 Sites Just for In-House Specific

Over 127 EmploymentCrossing Network Sites

Still not convinced? Call us at (800) 973-1177 and learn more. We want to help you!
Sincerely,
Christy Moon