With fears of a recession looming for the legal industry, record low national unemployment, and an ever-competitive legal market, knowing how to attract attorneys and legal professionals, as well as how to retain attorneys and legal professionals, takes on more significance than in previous decades. In addition to a more competitive environment, a law office must also consider how the needs and desires of top legal talent have changed. If your law office wants to attract and retain top attorneys and legal professionals, it must change its approach. In this article, we're exploring innovative ways law offices can attract and retain top legal talent.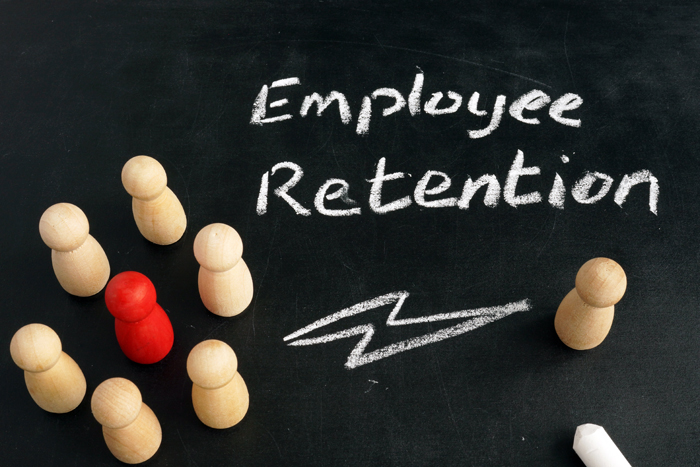 Innovative Ways to Attract Attorneys and Top Legal Professionals
Retaining the most talented attorneys and legal professionals starts before your law office hires them. It starts with how you attract them. We know that you think we're going to start by telling you to rewrite your job description. And we could do that. To some degree, that's true. Today's top legal talent, both attorneys and other legal professionals, cares about doing work that matters. They are more conscious of social responsibility. They want to know about how a law office supports the community at large.
How does this impact a job description when it comes to attracting attorneys and top legal professionals? It pays to emphasize your mission statement and your values. Explain to applicants how your law office makes a difference in the community and the lives of clients.
Another tip for attracting the best legal talent is to make the application process simple and effortless. Think back to a time when you or someone you know went through an application process and it had redundant steps. For example, an online system that requires you to complete specific fields then attach your resume/CV and cover letter. Those documents have all of the same information that you entered in the fields: contact information, employment history, and education. Think about it this way - is it helping or hurting to ask for that information a second time?
Attract applicants where they are most likely to look for jobs: job boards, social media, and your law office website. You can benefit from powerful word-of-mouth marketing by informing your existing attorneys and legal professionals that you're hiring so that they can make referrals.
LinkedIn, Facebook, and Twitter can all be used to share the job opening from your law office website. Facebook and LinkedIn allow you to place open jobs on their websites and use targeting tools to better market your opening so it can be found by the best attorneys and top legal professionals. Just remember to keep the application process simple.
To attract top attorneys and top legal professionals, offer competitive pay. While the professional landscape is changing, reflecting a desire to have other benefits and work for a law office that makes a difference, competitive pay is still a must.
Many law offices follow a trend of paying talented associates less than they're worth because they see the first few months as a training period during which the associate isn't operating at full earning capacity. While that may make sense to you, it is not a sign of goodwill (or good faith) to the associate. It convinces them to keep looking for greener pastures.
Your new attorney may soon be another law office's lateral hire because they offered better pay.
Work-life balance is another important issue for attorneys and legal professionals. Ample paid vacation and paid sick leave are just two of the ways your law office can attract and retain attorneys and legal professionals. Law offices need to recognize that "human resources" isn't solely a department that handles hiring, firing, benefits, and pay.
Humans are the most important resources in your law office. Humans are not robots. They have bad days. They get sick. They need time off. They need to feel supported to take their vacation.
The legal industry is known to be grueling and unforgiving when it comes to its workload. It's difficult to switch off "work mode" entirely, especially when your law office is emailing, texting, and calling with one issue after another.
A law office that promotes and respects work-life balance is a rarity sought after by top attorneys and legal professionals.
Be realistic about required billable hours. According to Smokeball, some lawyers have to work between 70 and 80 hours per week to ensure that they meet their required billable hours - between 1700 and 2300 each year. Seems like those lawyers have to say goodbye to work-life balance. While billable hours are important, if you want to attract and retain top attorneys, you need to be realistic about the number of billable hours required.
Offer flexible work schedules. This can include work schedules outside of the normal 8 am to 5 pm as well as the opportunity to work remotely. A flexible schedule or remote working schedule doesn't need to happen every day, but technology has made it easy and possible for law offices to provide flexible remote working schedules for top talent. This helps attract and retain the best attorneys and legal professionals.
Another way to attract and retain top talent is to highlight the technology that your law office uses. Technology is a key component in providing excellent legal services. It also helps make the workflow for attorneys and legal professionals much easier. Make sure that your job description includes a list of the legal technology and general technology used.  
How to Retain Legal Talent
Once you've hired the best attorneys for your law office, what can you do to get them to stay? This is an important discussion because hiring and onboarding require a substantial investment of resources. The average cost of hiring a new employee is estimated at over $4,000. That doesn't include administrative time, loss of productivity (because new employees aren't as productive as existing employees), and training. And if your new hire quits? Your law office must begin the process all over again.
To retain top legal talent, a law office can start by fulfilling the promises made in the job description. Did you promise flexible schedules, work-life balance initiatives, and work that matters? Deliver on those promises. If you fail to deliver on those initial promises, your new top legal talent will look for an employer that is known for keeping its promises.
Your law office should offer ongoing training. Of course, training happens when the new hire first begins with your law office, but training shouldn't stop after a certain amount of time. Training for everyone should be ongoing. It's how top performers remain top performers. It's how everyone in your law office meets their personal and professional goals: by learning.
Training can mean many things. For new hires, show them the ropes and teach them policies and standard procedures of the law firm. Training also means professional development opportunities such as continuing legal education. It could also mean education about emerging technology that can benefit both the law office and clients. What sort of training you provide long-term ultimately depends on what each employee would enjoy learning.
One important change you can make to retain top talent is to be a better manager. It is often said that people do not quit jobs, they quit managers. This is just as true in the legal profession. To retain top legal talent, learn to be a better manager.
There's absolutely nothing wrong with constructive criticism. However, praise shouldn't be saved for quarterly or yearly reviews. Praise breeds motivation. You do not need to praise every little thing, but look for opportunities to provide positive feedback and praise. It's one small way you can retain attorneys and legal professionals, and it costs nothing.
Provide mentoring for associate attorneys. Mentoring doesn't need to take a lot of time. It can be as easy as meeting with the associate once a month for a short time to discuss their questions and concerns or getting together for coffee and a chat. It could also be as simple as answering emails with their questions. Mentoring is an invaluable experience that helps make better lawyers. It encourages associates to remain with the law office because they feel like they matter enough for someone with more experience to take an interest in them.
Give attorneys and legal professionals the ability to make decisions from day one. We know this seems frightening because you don't know the new hire very well. The decisions they make don't need to be huge. Being able to provide input is important because it helps employees feel as if they are part of the team, making it harder for them to walk away, especially when they feel their input is essential to the decision-making process.
Ask for their input about technology and vendors, especially since they are the ones working in the trenches. Have an open-door policy for questions and feedback about what's working and what isn't. Inclusion from day one helps attorneys and legal professionals feel more involved. You're also more likely to make better decisions about technology and other work-related matters.
Give credit where credit's due. Recognition another simple way to retain attorneys and legal talent that costs your law office little or nothing. Consider recognizing small achievements with low-cost activities such as buying lunch or giving small gift cards or bonuses.
You can recognize the entire office for a job well done or individual employees. It's incredible how such a small act can inspire loyalty.
Want to continue reading ?
Become a subscriber to LawCrossing's Employer articles.
Once you become a subscriber you will have unlimited access to all of LawCrossing Employer articles.
There is absolutely no cost!
Already a member? Login | Forgot your password