Law firm hiring mirrors the hiring efforts of other industries. It's gone digital. Digital recruitment for law firms certainly has the potential to make things easier, but it also creates specific issues that should be addressed before a law firm adopts a digital acquisition strategy.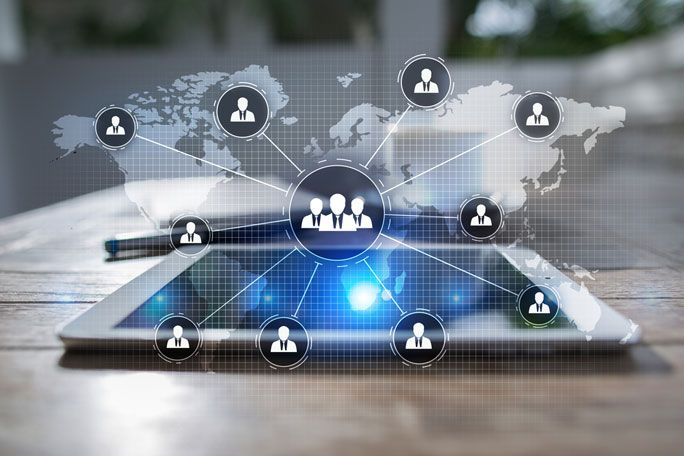 What Is Digital Recruitment for Law Firms?
Digital recruitment is the online process used by law firms to attract, hire, and retain the talent they need. This includes attorneys, support staff, and administrative management professionals. Digital recruitment for law firms should be divided into three stages: before recruitment, during recruitment, and after the hire is made. Each stage needs a strategy to assist both the law firm and the talent applying for and accepting the offer.
Stage One: Before Beginning Your Digital Legal Recruitment Efforts
Before you begin your digital recruitment efforts, you must consider the needs of the law firm. It's imperative that you clearly grasp the true scope of the position of which you seek to fill. Although Millennials now make up the majority of the active workforce, Generation X and Baby Boomers are also still in the game. What does this mean for your law firm? It means that you must understand which benefits your law firm should be offering to attract and keep talent. You must also consider law firm culture. Workplace culture is an important concept. If you don't consider these factors as well as properly work through the other two stages of digital recruitment, don't be surprised if almost
half of your new hires fail within 18 months
of being with your law firm.
As the hiring manager, it is imperative that you understand the role that must be filled as well as the requirements it takes to fill it. Hiring costs have risen. A
survey by Harvard Business School
estimated that when mid-level managers are hired, it takes almost 6.2 months to break even on what it costs to hire them. That's a considerable sum especially when you consider that almost half of all new hires will leave within 18 months.
You must also consider what it's like for those who may be looking to apply to the opening. Digital recruitment is a great tool in the sense that it makes it easier for both the law firm managing the process and the potential talent. However, it's also created an interesting dichotomy. An increase in digital recruitment strategies means more potential options for talent. It also causes information overload and overwhelm. There are an overwhelming number of potential opportunities in many areas. Then, factor in how legal skills could be used outside of a law firm and you'll note a distinct increase in possibilities. It's nice to have a choice, but it could mean that the right position is quickly buried beneath subpar or outright incompatible openings. And if an offer is made to what seems like the right candidate and that candidate accepts, they could regret accepting it and become part of that new hire failure rate. Too many regretful positions with a quick exit could potentially cause a negative impact on the candidate's ability to find the best position as fewer law firms may be willing to take a chance on them.
The increase in potential talent could also mean that the right candidate is overlooked by the law firm because they're in a rush to fill the role. This means that their digital recruitment strategy is less effective since the new hire is more likely to quit before the costs of acquisition are recouped. Thus, the cycle begins again.
That is why it is crucial for law firms to understand their own hiring needs as well as their potential talent pool before they begin online recruiting. Failure to do so results in a bad fit for the law firm and the new hire. Law firms lose their employee and they get to start the process over again…and that process is more expensive than it used to be.
Stage Two: Implementing an Effective Digital Legal Recruitment Strategy
To implement an effective digital legal recruitment strategy, you must create legal job descriptions with sufficient information, follow best practices for effective digital recruitment, watch for signals from potential talent, and help talent determine whether saying yes to an offer is mutually beneficial.
Legal Job Descriptions for Digital Legal Recruitment
As mentioned in Stage One, legal job descriptions are crucial. Job descriptions must provide a clear, succinct explanation of the role and its duties while also grabbing the attention of the potential applicant. It should also highlight the law firm's culture and its benefits. Other potential information that could be included is whether the position requires certain personal or soft-skills such as being a self-starter or knowing how to work without direction. It should highlight if there is room for growth within the law firm as well as the management style used in the law firm. Fringe benefits are an important factor in employee happiness. Does your law firm provide time for community involvement? Is there a generous vacation or sick leave policy? Can employees work remotely at least part of the time? Does your law firm offer bonuses? Does your law firm provide opportunities for additional training or pay for CLEs?
Best Practice for Effective Digital Legal Recruitment
Before you adopt any digital legal recruitment strategy, you must first do your research to determine which platforms are most likely to reach the talented professionals you need. One of the most important best practices is to use targeted legal recruiting ads. Focus on targeting based on practice area, location, other interests, and candidates' job history. Do not target based on age or gender. The
EEOC recently stated
that targeted ads using age result in discrimination against women and older workers. Some platforms allow sponsored job posts. These posts display above similar job posts and may also appear at the top of emails that are sent out to job seekers.
Consider the use of AI. If your online job posts direct candidate to apply on your website, a chatbot could be used that answers basic questions about your law firm as well as the position. Chatbots are great for effective digital recruitment because they also engage with candidates. Another form of AI that a law firm could utilize is known as an applicant traffic system (ATS). An ATS takes information about who previously filled the position as well as what you need and compares it to information about the current candidates for the position. An ATS provides law firms with a shorter list of potential candidates who may better fulfill the needs of the law firm.
Embrace video interviewing of your potential candidates for the first round of interviewing or even just screening calls. Skype, Google Meetings, and even Zoom are available for use and can be used to place interviews directly on the calendar of the candidate and the interviewer. It should be clarified whether the law firm will call the candidate or if the candidate should call the law firm at the provided time. In the event that the candidate is in a different time zone, ensure that the expected time is known as well as converted where necessary.
Don't overlook passive candidates. A passive legal candidate is someone who may not be actively looking for a new position. However, they are still part of your target candidate pool. To find passive legal candidates, get on social media. This includes LinkedIn, Facebook, Instagram, and Twitter. Just keep in mind that there are people who keep their profiles private on certain platforms. Outside of sponsored or targeted posts, it could be more difficult to make your opportunity known to individuals who may qualify that have private profiles. Yet, there are plenty of passive legal candidates available. You just need to put in the effort to look for them.
Signs of Candidate Interest
It's not necessarily easy to know when a legal candidate is truly interested in an opening. With an increasing number of applicants because of digital recruitment, it's important for you to understand and identify the signs that a legal candidate is truly interested in learning more about the position. There are various ways to do this and some methods may not make sense for your law firm. One method is to integrate a longer application process. This may involve some sort of skills assessment that is taken online. Candidates that work their way through all of the requirements could be genuinely interested in learning more about the law firm and the position. However, if there are too many proverbial hoops to jump through, talented professionals may just decide it's not worth it.
You could also watch for and rely on more "old school" methods of interest. That is, whether the candidate attempts to follow-up on their application in some way. This could be calling in to find out if their information was received, emailing the hiring manager or the main email account of the law firm, or even reaching out to the firm through social media. Because there are numerous methods that could be used to signify their interest by checking in, the receptionist, the person who checks the main email, the social media manager, and anyone responsible for hiring should be on the same page. They should get the required contact information that allows you to determine whether their information was received. Then, either you or another representative should contact the applicant and let them know whether the material was received. Be prepared to tell the applicant that you're still going through material and will contact them at a later date should they be chosen to move forward. Finally, make yourself a note to review their credentials since they reached out to show their interest.
Minimizing the Likelihood of Regret
As you've learned and we've repeated several times, new hire failure rate is almost 50% and talent acquisition isn't cheap. It is crucial for the law firm and for potential new hires that any offer made is mutually beneficial. New hires quit for several reasons. They quit because they're not doing the job they were offered. They quit because they often have more work than they were told they would have. They quit because they don't know if they're being successful in the position. That isn't a full list of reasons new hires jump ship, but all of those reasons create unhappiness. Before the offer is made, ensure that the potential new hire really has a grasp of everything their role entails and how they can know they're being successful in their role. Transparency from the very beginning can help both the law firm and the legal candidate determine whether a mutually beneficial relationship could exist.
Stage Three: Ensuring Your New Hire Really Is the Right One for the Job
Okay, so you believe your digital recruitment was effective and you chose the perfect person for the role. Except that you remember that the new hire failure rate is almost half. Stage Three is all about what a law firm can do to hopefully avoid starting the process all over again. There are several methods you can adopt. On their first day, show your new hire that you're happy they're there. Show them around. Help them get acquainted with everyone as well as know where to find everything they need (including the bathroom). You could even take them out to lunch.
Do not neglect on-the-job training. Granted, for experienced lawyers, administrators, or support staff, they likely know how to do what you need. That doesn't mean that they know all of your systems or where to find templates, login to online services (including billing or file storage), or how to use that copy machine that everyone hates.
Set them up with a buddy or mentor. If they're not very experienced, a mentor can be a great way to help new hires get acquainted as well as trained. They have a go-to person who is there to help outside of their manager. A buddy is a great option for more experienced professionals who may not need a mentor. The purpose of a buddy is to have someone that they get to know who can help them get acquainted and who can show them the ropes.
Keep an open door for questions and concerns. Even if it turns out that your new legal hire isn't the perfect fit you both hoped for, their feedback and concerns can be a game changer for the next time you hire. Take what they say to heart and don't be afraid to change policies and procedures when it makes sense for the law firm. Effective digital recruitment should be fluid.
Want to continue reading ?
Become a subscriber to LawCrossing's Employer articles.
Once you become a subscriber you will have unlimited access to all of LawCrossing Employer articles.
There is absolutely no cost!
Already a member? Login | Forgot your password