Scaling up is great, but it certainly comes with its challenges. Those challenges often start as soon as you recognize that you must find the right candidate to help better serve your growing client base.
Interviewing potential lawyers
is different than interviewing clients and witnesses. It's imperative that you're able to find and hire the right candidate. Yet, interviewing attorneys to potentially join your law firm takes more than asking the standard interview questions found all over the internet. You really need a way to determine whether candidates have the legal skills, client-focused attitude, and personality to help keep your law firm growing.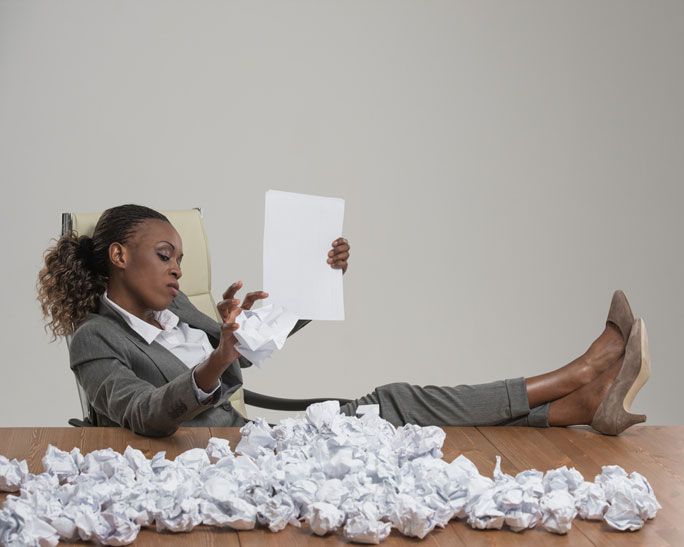 This article is designed as a
lawyer interview training tool
. In addition to asking the traditional interview questions related to the potential candidate's strengths, weaknesses, experience, and education, bookmark the page or print out the article for future reference. Review it before you conduct interviews with attorneys and choose the additional questions that best help you narrow down the pool of applicants.
Deep Level Lawyer Interview Training: Questions to Ask Attorney Candidates
How Would They Address Law Firm Growth If They Were the Hiring Partner?
This question serves two purposes. First, it helps you determine whether the candidate has researched and studied your practice. If they haven't performed basic research to learn more about the firm, it will show. Candidates who haven't learned anything about your law firm may ultimately not be a good fit. They may have other ideals or values that don't align with those of your law firm. Second, those that have researched your law firm have the opportunity to apply their ideas and vision as the hypothetical hiring partner. It gives you insight into the candidate's vision as well as how they think.
Ask the Candidate How They Would Have Addressed a Previous Law Firm Issue
In this lawyer interview training, we'd like to make one thing abundantly clear. This question is not about asking a candidate how they would handle a specific problem client or other issue that may walk a very fine line related to the preservation of confidentiality. We mean administrative issues. For example, did your law firm need to locate different billing software, transfer over all the billing data, and have an issue with any of it? Has there been an issue with keeping staff on the same page related to deadlines? Think of a previous law firm issue you've addressed and ask the candidate how they would have addressed it had they been in your proverbial shoes.
Consider How the Candidate Interacts with Other Staff Members Upon Arrival and Exit
One of the best lawyer interview training tips we can give you is to pay close attention to how the potential lawyer interacts with other staff members both when they arrive for their interview as well as when they leave. Were they polite with the receptionist? Did they make eye contact or otherwise exchange pleasantries or positive body language with other staff? When leaving, did they say goodbye or wave at the receptionist? Your law firm is a team effort. It takes every single person to ensure that your clients get the quality service they deserve and expect. One of the best ways to ensure that quality continues or even improves is to assess how potential additions to your law firm will continue to add to that quality by establishing and maintaining positive relationships with others within the office.
Ask the Right Critical Thinking Questions
Critical thinking questions can be very helpful in determining which candidates could fill your opening, but they shouldn't be random. Critical thinking questions should fit the scope of the position. You could make up plausible scenarios involving the balancing act of multiple cases, deadlines, and the scheduling of appointments that come with each one. Then, ask about how they would handle the entire scenario. You could then follow up with a question about how the lawyer would address a sudden change in one of the cases that throws off their entire timeline. You could ask what the lawyer believes will be a game changer for your practice areas in regards to the implementation and use of legal tech.
Ask about Technological Competence
You may not expect a lawyer to be a technological wizard. However, the legal industry continues to accept the increasing use of
technology to deliver legal services
. Some jurisdictions have ethics opinions that directly address the use of legal tech, as well as setting specific data security standards. Consider the ethics opinions or rules in your jurisdiction and ask the potential lawyer about their experience using legal technology. If your law firm routinely engages in litigation of any sort, discuss their knowledge of and experience using e-discovery.
You should also discuss cloud-based storage, digital contracts, or other forms of digital storage your law firm uses as well as what is not acceptable. For example, it may be fully acceptable and encouraged for lawyers in your firm to use and access a firm-based cloud that meets the security standards in your jurisdiction even if they are out of the office, but it may not be acceptable for them to store or access client-based files or information they store on their own private cloud, such as DropBox. It's important to hire a lawyer who has the capacity and willingness to adhere to jurisdictional requirements and best practices related to the
use of technology
.
Ask How the Potential Lawyer Delivers Bad or Disheartening News to Clients
It happens to every lawyer at some point: they must deliver bad or disheartening news to their clients. How this news is delivered is imperative. In addition to fulfilling ethical obligations related to providing updates and decision-making powers to the client, consider whether the potential lawyer states whether they address those situations with a professional level of empathy.
Ask How the Lawyer Communicates with Clients
In most jurisdictions, lack of communication is the main catalyst that results in bar complaints being filed. Find out about their communication style, or lack thereof. Do they rarely return voice messages in a timely manner? Do they ignore emails from their clients? Do they insist that the support staff relay messages? Communication is a key factor in protecting and improving the attorney-client relationship. To help protect the reputation of the
law firm, ensure that their communication
style matches that of the firm or that they're willing to adopt law firm standards.
Discuss Practical Experience in Law and in Other Professional Areas
Unless you have the time and resources to oversee and train a licensed lawyer who is looking to work in your practice areas without having
practical experience
, this line of discussion could become a deciding factor on whether you consider the lawyer a viable candidate. However, for the purposes of lawyer interview training, this is an important point. Practical experience isn't necessarily the only experience you should consider. Consider experience in other professional areas as well, such as online marketing, an understanding of social media, budgeting or accounting experience, and the ability to handle last minute deadlines while still turning out excellent work product and remaining cool under pressure.
Remember What You Cannot Ask Lawyer Candidates
There are a lot of creative things you can ask the candidates, but
there are a lot of things you cannot ask
. You can ask if someone is bilingual. You cannot ask about actual or perceived ethnicity or nationality. You also cannot ask about actual or perceived race, color, religious beliefs or whether they need time off to observe certain religious holidays, sex, gender identity, sexual orientation, pregnancy, physical or mental disability, age or other genetic information, citizenship, marital status, Army Reserve deployment possibilities, or whether the candidate has children.
Consider the Interview and Make Your Decision
The final step to briefly address in this lawyer interview training involves what comes after the interview. Take into consideration the totality of the interview. Consider their body language as well as their answers. Consider how they interacted with staff during their visit. Did they ask you any really good questions about the position or your law firm?
After taking the time to review the answers and totality of each interview that you conducted, make your decision. Choose the person you believe will best integrate with the firm, support the law firm's initiatives, best serve your clients, and assist your law firm in moving forward.
Happy hiring!
Want to continue reading ?
Become a subscriber to LawCrossing's Employer articles.
Once you become a subscriber you will have unlimited access to all of LawCrossing Employer articles.
There is absolutely no cost!
Already a member? Login | Forgot your password