By:
Teresa Lo
Summary: What issues concern you most with legal employment in 2018?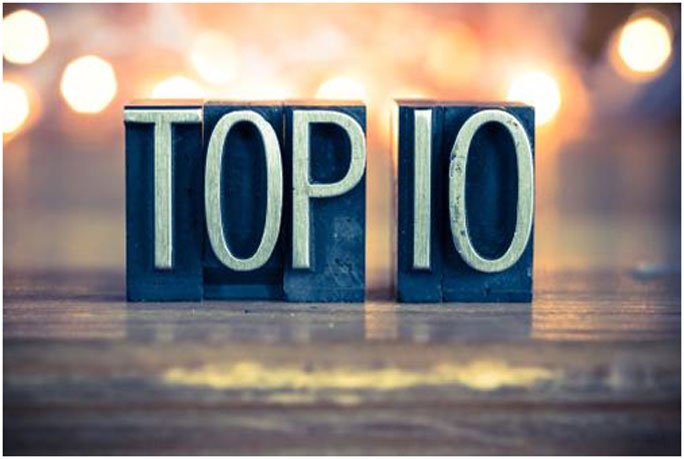 The year 2017 has been unique. Technology is rapidly advancing, the gig economy is getting more popular, and there has been an explosion of high-profile sexual harassment cases.  
Perhaps because of this year's climate, stories concerning these issues have been widely read by employers. The following are the top 10 most read articles of the year:  
1.
Top 3 Key Employment and Labor Law Issues in 2017
Employers face potential lawsuits from their employees; and for lawyers at employment and labor law firms, there are three major aspects they can focus on to help organizations protect their interests—training, documentation, and employment agreements.  
What employment and labor law issues does your law firm expect to focus on in 2018?  
2.
Top 10 Unique Challenges Faced by Law Firm HR Departments
The human resource departments at law firms have unique challenges different from those of regular businesses. This includes everything from recruiting lawyers to maintaining a level of confidentiality that is often greater than other organizations.  
What challenges will your HR department face in 2018?  
3.
Working Remotely: How It's Impacting the Legal Industry and Your Firm
The idea of working at home in your pajamas and not having to schlep through traffic sounds amazing. But can working remotely negatively impact your legal career?
Do you allow your legal employees to telecommute? Has doing so negatively or positively affected their jobs?  
4
. 7 Dangerous Mistakes Law Firm Leaders Make and How to Avoid Them
Success at law firms depends on leadership and the standards they set for those around them. But failure is guaranteed if management does any of the seven deadly work sins found on this list.  
What mistakes has your leadership made within your business or law firm?  
5.
Off-Limits Interview Questions: What Should Never Be Discussed between a Hiring Manager and a Job Candidate
Law firms are notorious for being filled mostly with straight, white men. So when a diverse candidate is being interviewed, hiring managers may make a mistake and ask questions that are strictly off-limits. Topics range from questions about race to age.  
Do you or have you ever asked an off-limits question to a job candidate? If so, what was the question?  
6.
The Gig Economy - What It Is, and How It Can Affect the Legal Industry
With apps like Uber, TaskRabbit, and Postmates, the gig economy looks like it's here to stay. But can this type of model work in law firms? In this popular post, writer David Dorion examines the pros and cons of hiring temporary workers.  
Have you ever thought of transforming your business or law firm into more of a gig economy-related entity? If so, why, and how would you do it?  
7.
What to Do about Holiday Bonuses
If you're an employer considering handing out year-end bonuses, you have to check out this comprehensive guide for law firms.  
What are you and your company doing about holiday bonuses this year?  
8.
Top Performers in the Workplace: What We Should Know about Them
To get to the top, overachievers have to do certain things and have certain personality traits. This article shows what they did and what they're like.  
Do you have top performers in your law firm or office, and if so, what personality traits do they have?  
9.
5 Steps to Fighting Sexual Harassment within Law Firms
In October of 2017, The New York Times published an expose about Harvey Weinstein, the mogul behind Miramax Films and The Weinstein Company, which showed he harassed women for almost 30 years. Since then, our country has been talking nonstop about sexual harassment, which happens in every industry—including in the legal world.  
What steps has your firm taken to mitigate sexual harassment in your workspace?  
10.
Discrimination in the Workplace Today
Discrimination sometimes results in major lawsuits. In the tenth most popular LawCrossing article of the year, six cases are examined to show what types of discrimination still exists in the workplace.  
Has your law firm or business experienced discrimination in the workplace? If so, how did you address it?  
See the following articles for more information.
Share Your Thoughts
What concerns you the most about legal hiring in 2018?
How can these articles help you find good legal employees for the upcoming year?
What advances are you making to your workforce to stay up with current times?
What was your favorite legal employer article of 2017? Let us know in the comments below.
Want to continue reading ?
Become a subscriber to LawCrossing's Employer articles.
Once you become a subscriber you will have unlimited access to all of LawCrossing Employer articles.
There is absolutely no cost!
Already a member? Login | Forgot your password