By:
Noelle Price
Summary: Many law firm heads are convinced that artificial intelligence will eventually complete many of the tasks that attorneys are currently assigned.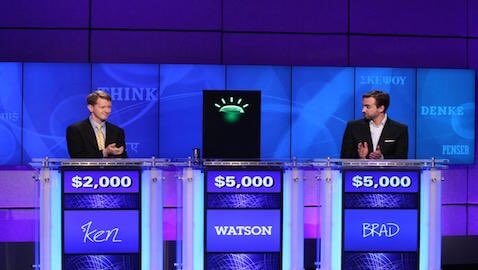 According to
American Lawyer
, a significant number of law firms think they can actually replace associate attorneys with artificial intelligence.  
Around 35 percent of law firm leaders who responded to a survey said they could imagine replacing first-year associates with law-focused artificial intelligence in the next five to ten years. Just a quarter of respondents gave such an answer in 2011.  
The survey was conducted by Altman Weil. Chairs and managing partners at 320 law firms with attorney numbers ranging from 50 to over 1,000 responded.  
According to survey results, even senior associates are not safe from such a transition. Around 20 percent of respondents thought that technology could replace second- and third-year associates as well.  
Close to half, at 47 percent, said that computers could replace paralegals.  
The results demonstrated that the larger firms seemed to have a greater faith in technology's abilities. Half of firm leaders in practices with over 250 attorneys thought that law-focused cognitive technologies could replace first-year attorneys, but just 30 percent of smaller firms made such a prediction. Around 15 percent of smaller firms felt that such a replacement could be made.  
The report corresponds with a movement to create advanced technology that can handle routine legal work. Many new legal apps can actually mirror the human learning process. Developers are hopeful that applications will be able to read and interpret millions of documents and pieces of data, make connections, and offer predictions.  
Dentons
announced in August that it had
entered a joint venture with a startup that is creating a new artificially intelligent legal assistant called ROSS
that can actually research case law and answer legal questions. In addition,
Latham & Watkins
said it is testing out new IBM-Watson based applications, such as cognitive and predictive coding technologies. LeeAnn Black, the firm's chief operating officer, said, "It's a competitive area for both law firms and technology companies."  
Watson actually whipped its competitors on a past episode of
Jeopardy!
,
PracticeSource.com
adds. Some were impressed, and others were concerned. Whereas the technology can certainly be helpful, others worry about how certain realms will be affected. Nick Brestoff of International Litigation Services said, "It's tempting to dismiss these forecasts as bleeding-edge speculation, and to repeat the old canard that a machine will never replace what a lawyer can do. But that's not the issue. The issue is how much longer lawyers will try to replace what a machine can do."  
Many firm leaders were quick to confirm, however, that associate jobs would not be wiped out overnight. Bill Voge, the chair of Latham & Watkins, said, "No matter what we plan on the technology front, we will always have first-year associates. They are the future partners of our firm." The firm even "expects to leverage them as the first to master and adopt cognitive systems that will allow us to be more efficient in how we provide service to our clients."  
Many anonymous respondents to the survey were not so sure that associates were irreplaceable. Just one in five firm leaders said that computers would never replace human practitioners, down from fifty percent in 2011. However,
K&L Gates
chair
Peter Kalis
thinks part of the reason is because attorneys may not have a grasp of what artificial intelligence truly means. He said, "One hundred percent of law firm leaders don't know anything about AI."  
Source:
American Lawyer
Photo credit: projectskynet.com