By:
Noelle Price
Summary: With the changing face of the legal realm, it can be difficult to figure out what steps need to be taken for law firm succession planning.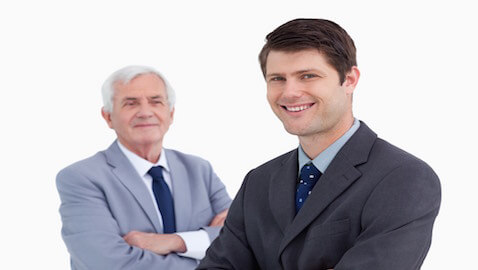 According to
ManagingLawFirmTransition.com
, law firm succession has always been a tricky issue for attorneys and their firms. Due to the changes within the legal field, such changes may become more difficult in the future.  
Running a law firm is not as simple as it was in the past, and it probably will not get any easier. According to William Henderson, a professor who writes about law firms and the legal industry, commented, "[i]t's getting harder to generate new business and to grow your top line revenue. The historic, bill-by-the-hour matter, that business is on the decline, so there really is no risk-free strategy right now—the clients are building capacity in-house for the lower-level work, and litigation is…too expensive."  
Additionally,
Citi Private Bank
recently conducted a study that showed many law firm leaders are worried about the state of the legal industry, as well as the economy as a whole. Young attorneys entering the legal realm seem to be dropping, and the most recent bar exam scores are the lowest since 1988. Moreover, the idea of
replacing associate attorneys with artificial intelligence
seems to be growing in popularity.  
So what is so different about law firms now, and what changes can we expect in the future?  
First, technology advances will have a more significant impact on law firms. Though advances make a practice more profitable and efficient, the same technology may also cut out the need for a law firm altogether if a client can meet their legal needs in-house or stir up some competition. Therefore, some business for law firms may become more short-term, and therefore not of a nature that requires extensive succession planning.  
The pool of attorneys practicing is also shrinking. Fewer and fewer students are attending law school and taking the bar exam. Therefore, who will take over current law firms? This will definitely be a challenge for firms in the future.  
The firms that have the strongest business plans will be the most successful. Law firms on the hunt for success from a business perspective will have smaller margins of error. These firms will enjoy their current practices, and will also be prepared for the future. They will have a greater number of clients, higher profits, and stronger talent. For firms with wavering business practices, succession may not even be possible.  
Expect more mergers in the future as well. Many firms are dealing with succession by pairing up with other firms. "Succession through merger" will likely become more and more popular.  
Succession planning cannot take place at the last minute. It is recommended that discussions begin at least a decade before such a transition is made, with the details becoming established about five years prior.  
The
American Bar Association
has also issued publications on this topic. According to the ABA, the partners of a firm should begin discussing the details of succession within five years of retirement. It is important to talk about the current situation, identify those who plan to retire, and then discuss each partner's individual plans for retirement.  
Next, the partners must discuss potential successors. What does the firm need for success? Do the successors meet these qualifications? The successor or successors should be skilled at managing people, possess self-sufficiency, have good client relationships, and manage cases efficiently, at a minimum.  
The successor's developmental needs must also be considered. Mentoring by firm partners may be necessary to ease the transition, for example, or additional training may be required.  
It is also important to provide support for the transitioning partners. Some firms create an "easing out" process to allow partners to reduce their hours over time, instead of simply stopping their work altogether. Financial planners, career coaches, and other such individuals can be helpful with this step.  
Succession planning is essential to the survival of a firm. With proper preparation, a firm can survive for decades after the partners retire.  
Source:
ManagingLawFirmTransition.com
Photo credit: budbilanich.com
Want to continue reading ?
Become a subscriber to LawCrossing's Employer articles.
Once you become a subscriber you will have unlimited access to all of LawCrossing Employer articles.
There is absolutely no cost!
Already a member? Login | Forgot your password