Affinity marketing is an approach to business development wherein an attorney or firm provides significant assistance to a single nonprofit organization. It helps attorneys focus their contribution efforts for maximum impact and can provide solid business development benefits.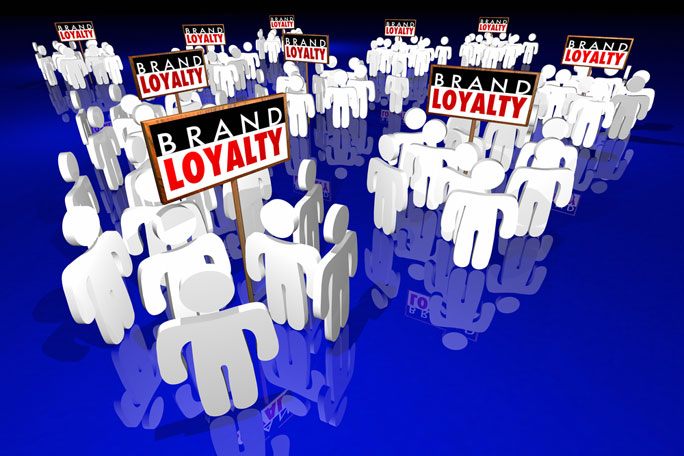 SUMMARY
Affinity marketing is an approach to business development wherein an attorney or firm provides significant assistance to a single nonprofit organization. It helps attorneys focus their contribution efforts for maximum impact and can provide solid business development benefits.
This article discusses the concept of affinity marketing, a case history of how it can work, criteria to select a suitable organization, and typical costs and time commitments required for a successful program.
Here is a concept that works well for client-focused firms. This program, called affinity marketing, is designed not only to serve clients but also to attract attention to the firm.
Affinity marketing succeeds as an effective business development method because it satisfies two important criteria of most attorney marketing activity: that it be "professional" and that it be effective. The concept involves attorney/firm support for a single nonprofit organization. The contribution is usually in the form of both money and attorney time. It differs from pro bono work in that the organization is not necessarily a social service group; it may exist to foster the arts, education, or the environment.
Affinity marketing can become close to sole sponsorship of an organization. To whatever degree it is carried out, it is effective because, within the selected group, the attorney/firm becomes extremely well known and visible. If handled correctly, the attorney develops a reputation for deep commitment to worthwhile charitable organizations, which develops trust and good will for the efforts.
To be most effective, the affinity marketing effort is directed toward an organization that is not only important to the attorney but also to a large portion of existing clients. Ideally, the effort involves the attorney's primary practice area, but not necessarily so. Here are some examples:
For a land use attorney, affinity marketing could be directed toward a local zoning group.
 
An attorney from a large firm that reaches for upscale consumers could support a local tennis, fencing, or swimming club.
 
An environmental lawyer could support a 'Friends of the Earth' program, providing a well-reasoned, balanced viewpoint.
 
A lawyer emphasizing urban renewal law could sponsor a downtown, civic improvement club.
 
A client-focused attorney could single out a specific performance of a dance group to provide total underwriting.
Care obviously needs to be given to the selection of the appropriate organization, in view of various political and social overtones connected with affiliation to a particular group. Nevertheless, with care, this activity can be carried out in a most effective manner.
Case history of an effective program
Here is an example of how affinity marketing can work.
The second largest firm in a city of 200,000 was continually barraged by local nonprofit groups for donations. Historically, the firm scattered various amounts to a large assortment of worthwhile groups in the community, ranging from the region's public broadcasting radio station to a donation to the local 4-H club. The contribution program was not identified as a business-development activity; at the same time, donations of cash to the various groups totaled slightly over 1 percent of the firm's gross annual fee revenues, a relatively large amount of "expense" that lacked any sort of internal control. The list of organizations receiving money from the firm grew and diminished each year, depending on the whims of firm members. No single organization was supported significantly. Tighter control over these costs was obviously needed, and the attorneys agreed in concept to a single-cause approach to contributions. "Favorite" charities would have to be abandoned.
The firm agreed to a $20,000 amount as a sponsorship total. Because the firm sought major corporate work that could not be isolated to only one "group," organizations were identified for sponsorship that would attract the largest amount of attention among the broadest range of corporate clients.
Research revealed that there was a strong local effort among prestigious civic organizations to attract more performing arts to the city. After considering several options, the firm agreed to sponsor a "Classical Pops Weekend" at a city park, which featured several symphony orchestras playing music made popular in movies and television. Classical music popular with children was played Saturday morning. In the afternoon there was classical music for seniors. Later in the afternoon was a program of contemporary classics. Into the evening was a "teenagers' classics," featuring themes from movies such as Superman, Batman, and Star Trek, with appropriate light shows and extra loud sound effects.
A similar but slightly varied program was played on Sunday. Accompanying the music were food booths around the edge of the park, set up by local restaurants.
Throughout the event, the name of the local firm was discreetly displayed and appropriate acknowledgment given by the various conductors. The firm's senior partners were present throughout the performances to introduce the programs. The actual contributions of the firm took the form of a "loaned" secretary, the payment of fees to a public relations consultant for graphic design and promotional services, payment to printers and sign makers, and payments to the orchestras. Local arts groups, under whose umbrella the symphony played, paid for all other incidentals, including staging and related logistics. The result was that for one week, the firm's name was prominently displayed and known throughout the community. But more important, it was clearly known among key corporate audiences.
Value to attorneys
The benefits of affinity marketing for the sponsoring attorney or firm are many. If desired, the program can be conducted almost totally without the sponsor's direct involvement. Yet the sponsor will garner much praise and credit for the success of the organization's programs. The sponsor is also perceived as being truly community service oriented, without self-serving motives.
There are a few risks involved with affinity marketing. If the "wrong" group or event is chosen and the activities do not come off well, the attorney's image can be damaged. Another factor is the difficulty in finding a number of truly worthwhile organizations or "quality" events that are appropriate for this kind of program. At the same time, cost-effectiveness and benefit of these kinds of programs are often hard to quantify.
On the other hand, experience has shown that in terms of bang for the buck, attorneys have felt genuinely excited about affinity marketing activities. Their instincts have told them that the overall effort was more worthwhile than the usual and customary donation and contribution programs.
Conducting affinity programs certainly shows community leadership and an innovative spirit!
Selection criteria
Affinity marketing can be a very effective method of charitable contributions if the organization selected meets most or all of the following criteria:
Deals with a community wide need that is of interest to a good number of the attorney's clients.
 
Lends itself to publicity, that is, have popular appeal and be "visible."
 
Not be redundant or a piggyback on somebody else's program (to avoid a "me-too" image).
 
Have staff and operating funds of a level to carry out the programs and events developed for it (in other words, don't sponsor an organization that is operating on a shoestring budget).
Additional considerations are that the program be carried out in such a way as to require a minimum of attorney time and be of a nature that the attorney's contributions will have a major impact.
The process for an attorney to approach affinity marketing is to identify several local organizations that fit the criteria and are, of course, of personal interest to the attorney. Each organization is then sent a letter, explaining the attorney's program and offering help. The letter asks the organization to fill out an application and send additional information as they wish.
Method of support
If the attorney wishes, personal interviews can be made and from this can be selected an organization. Essentially, the attorney provides what the organization needs most: general funds for a special event, legal guidance on issues, office equipment, or perhaps the services of a marketing consultant or accountant to perform a special project.
The cost of a major program of this nature will vary, depending on the size of the community and impact desired. But for $10,000-15,000, a significant effort can be made, and resulting publicity and goodwill can be effectively used. Of course, costs can be much less, depending on the organization and degree of involvement desired.
The attractiveness of this approach to charitable contributions is that a major impact can be achieved in a small area. Military tacticians call this a "concentration of force." It can work well on the modern battlefield of practice development.