By:
Harrison Barnes, Managing Director - BCG Attorney Search
It's been over three years that foreign law schools, in particular the Peking University School of Transnational Law have been seeking ABA accreditation. As Sino-American trade relations form closer ties, the need to increase cross-border understanding was expected to escalate, obviously. At other times, such a gesture by a foreign law school to gain ABA accreditation may have been seen as eccentric, or to be of little significance. However, the recent drop in the number of fruitfully employed law graduates and the tenacity of the economic recession, have made many concerned about the prospect of opening a potential floodgate of foreign lawyers into the market. Whether the Peking University School of Transnational Law (PUSTL) in China ultimately receives accreditation or not is a different issue, but even considering the matter at this week's annual ABA meeting, is seen by some as sacrilege.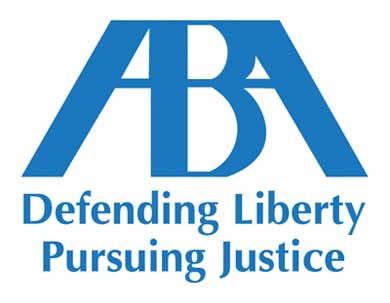 The backdrop of ABA's consideration of providing accreditation to foreign law schools
It was two years ago that a panel of legal luminaries recommended that the accreditation power of the ABA should be expanded to include foreign law schools, which followed a U.S. model, as already many bar associations and judges faced considerable pressure on admitting foreign lawyers. This was in 2010.
In 2011, another committee rejected the earlier recommendation on the basis of public comments and concerns that such a move would affect domestic law students. The findings of the new committee included that accreditation of overseas law schools by the ABA would lead to increased competition in the domestic market. Opponents also maintained that overseeing the compliance of ABA standards overseas would be next to impossible, and could take away vital resources from U.S. law schools.
The PUSTL made its first application in 2008 to gain ABA accreditation, with the avowed aims of allowing its graduates the abilities to sit for bar exams in the U.S. and join international law firms. However, due to the above given reasons and committee recommendations the decision was delayed. But it is scheduled to be on the tables again for reconsideration this week. And as Karen Sloan remarked aptly on the National Law Journal, "The third time may well be the charm."
Recommendations made by ABA's first Special Committee on Foreign Law Schools Seeking Approval Under ABA Standards
The first committee dealing with the matter from June 2008 submitted its recommendations in August 2010, and the recommendations included that:
The council should authorize the Accreditation Project to go forward with considering the accreditation of law schools outside the U.S. borders that meet all of the standards laid down by the ABA for policy considerations
The council should request the Standards Review Committee in its ongoing comprehensive review to look at all the standards to ensure that none of them unintentionally sets up barriers to this geographic expansion and to remove any such barriers that do not implicate the substantive standards ensuring a quality legal education
The council should consider drafting a policy statement to clarify the matters highlighted and the need for special rules that deal with the underlying assumptions in the current standards
The council should consider whether it might be advisable to allow a site visit on a trial basis of a foreign applicant school that wants to see whether it can meet all the standards
The committee observed that if the ABA did not step in to clarify standards in the matter of accrediting foreign law schools, it would result in compelling states to make the decisions upon which foreign-trained individuals could take bar exams. This may allow lawyers with weaker and less reliable training than is provided in ABA approved law schools.
Learn the 10 Factors That Matter to Big Firms More Than Where You Went to Law School
The committee also recognized the "increase in competition" angle and that an increase in global competition by overseas lawyers trained from ABA accredited schools could have a negative effect on U.S. lawyers.
Then what happened: more than 60 comments received by ABA leads to more delay
The horrible state of the legal market and fears of opening a floodgate of foreign lawyers into the domestic market where work was already scarce saw ABA receiving terse comments from its members. Suddenly, everyone, lawyers, law students, law school deans began to criticize the fearsome act accrediting foreign law schools, being absolutely convinced that foreign-trained lawyers would definitely outcompete U.S. law graduates on home soil. But maybe, the law school deans know best, because they know what they teach their students.
Deane Michael Martin of the Fordham Law School wrote that lower-cost overseas schools could under-price U.S. schools, leading to a "race to the bottom (which) would ultimately have the effect of eroding our system of legal education."
That "eroding" is very significant, because then nothing would prevent U.S. law students from going abroad and studying in a law school which is ABA accredited. And those U.S. law students would probably be able to complete their studies abroad from the finest legal minds, gain international exposure at the least cost, with style, and without incurring the horrible student loans. But that would seriously erode the business of U.S. law schools.
The competition is already there. More than 4,000 foreign lawyers take the New York bar exam each year. And all of them can claim certain exemptions because there is no system that allows ABA accreditation of law schools in their countries. The PSTL produces only 50 graduates a year, accreditation would have hardly made an impact, but states that maintain ABA accreditation as a perquisite for taking their bar exams could have legally asked all foreign lawyers to produce academic qualifications in line with ABA. The problem is it would seriously erode law school business here at home.
In response to acid comments made by stakeholders, the ABA held off providing accreditation to the PSLT, but this week, again it's going to come up for discussion.
Latest Update:
On Friday, the American Bar Association's Council of Legal Education and Admissions to the Bar members voted overwhelmingly against providing accreditation to foreign law schools with only two abstentions. While during debates of non-lawyer participation in law firm ownership at the ABA, proponents pointed out it has become common practice in Australia and UK, opponents rose to the issue asserting we, "export standards, do not import the lowest common denominator from other countries." However the same members proved that they were not keen on exporting standards when it came to legal education.
Currently, a U.S. student who goes to study law even at a hallowed institution like Oxford University in UK can do it at almost half the cost and less time than it takes in U.S. law schools. The student can then pursue LL.M in any ABA accredited law school in U.S., be ready for the bar, and still have huge savings in money and time. After that, he/she can apply to at least 27 states within U.S. to become a lawyer. This hurts the bottom line of ABA accredited law schools.
The American Bar Association's Council of Legal Education and Admissions to the Bar also acknowledged that there is a need to establish standards for licensing foreign lawyers who seek to practice in the U.S.
For students trying to shake off or escape the golden grip and life-damaging costs of ABA accredited education - there's your answer for the time being. For U.S. attorneys worried about overseas competition, the situation is bound to get better with stricter terms imposed upon foreign lawyers trying to take the bar in U.S.