Support PDF,DOC,DOCX,TXT,XLS,WPD,HTM,HTML fils up to 5MB
3 Things You Can Do to Feel Less Lonely and Improve Your Mood
by Kathryn Wheeler
(
1
vote, average:
2.5
out of 5)
What do you think about this article? Rate it using the stars above and let us know what you think in the comments below.
Summary: Have you felt lonely recently? Try one of these ways to feel less lonely and improve your mood.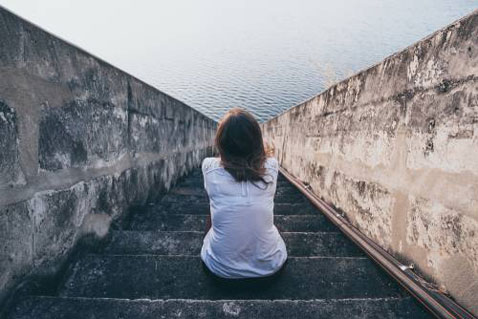 In a world where we're constantly surrounded by people through social media, feelings of loneliness are on the rise. Many of us have replaced face-to-face contact with emailing, text messaging, or sharing photos and updates online. While it may seem like a great way to keep in touch, we've become more and more isolated. Some studies have shown that extended social isolation actually triggers parts of the brain that are associated with pain. In addition, a study out of Brigham Young University has shown that loneliness can be as bad for one's health as smoking or obesity.  
The older we become, the more and more difficult it is to create strong social bonds. In high school and college, people are surrounded by their peers on a consistent basis and often living with their families or roommates. As we move on to older stages of our lives, however, it's much more difficult to make new friends and create strong bonds. Know that if you're struggling to find a close-knit group of friends, you're not alone. If you've been feeling the effects of loneliness recently, here are a few tips that can help you find comfort.  
Take time away from your electronics. Face to face contact does a great deal more for us than connecting over our electronics. Not only does it boost endorphins, but it also helps strengthen your relationships. Have you ever noticed that you feel more connected to the people you spend real time with? Friendships require effort to grow, or even maintain, and taking the time to see your friends in person can help tremendously. Even if your friend lives in another state, consider saving up some money to visit them in the near future and create new memories to last you until your next visit. You gain so much more from talking with someone in person rather than simply reading their Facebook status or seeing pictures of their new baby. 
Strike up a conversation. In our digital age, people have become less and less likely to talk to strangers. Rather than speaking to someone next to you on the plane or waiting for a bus, you have a phone right in front of you to keep you busy. While it may feel incredibly uncomfortable, make an attempt to talk to a stranger. Simply ask someone a question, give them a compliment, or say "good morning" and smile while doing so. This simple act of making a connection, no matter how fleeting, can improve your mood and help you to feel more connected to the people around you. 
Be a good neighbor. While this isn't college anymore, you can still make friends with the people who live around you. Whether you live in an apartment building or have a house in a neighborhood, make an effort to get to know the people who live nearby. It's definitely easier to just avoid the people who live near you, especially if you're already in a bad mood, but there are a lot of benefits to befriending your neighbors.

First and foremost, they can be incredibly helpful if you experience trouble of some sort or need someone to bring in your newspaper while you're out of town. On a less agenda-filled note, creating connections with your neighbor can make you feel more like you belong to your building or neighborhood. You might also be surprised and find them to be one of your good friends in the future.
Featured Testimonials
The legal job postings are really genuine.
Kimberly
Facts
LawCrossing Fact #106: We've got great resources. Behind every great search engine are a lot of great search engines. Get all your results here!