Support PDF,DOC,DOCX,TXT,XLS,WPD,HTM,HTML fils up to 5MB
8 Best Practices for the Bride and Groom
by Kathryn Wheeler
(
1
vote, average:
4.3
out of 5)
What do you think about this article? Rate it using the stars above and let us know what you think in the comments below.
Summary: Minimize wedding planning stress by practicing these 8 key aspects of keeping you focused on your needs and the needs of others.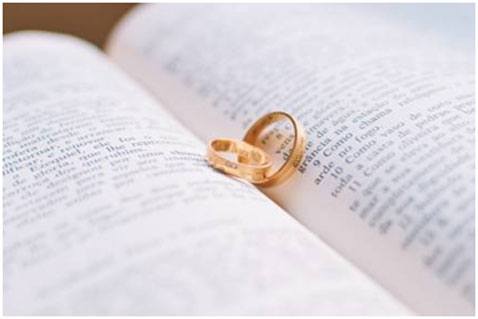 Your wedding is supposed to be one of the happiest days of your life but in reality, the whole event and the months leading up to it tends to be filled with high emotions, tension, judgment, and drama. Everyone you'll come across, from your mother to the coworker you barely know, is going to have an opinion about various aspects of your wedding. Some people think you should just do whatever you want because it's you and your fiance's day, while others think it's all about making your families and friends happy.  
Luckily, you
can
find a happy medium when it comes to doing what you want, really enjoying your own day, and also being respectful of other people who are involved. You don't have to let someone else completely take over, and you don't have to become a bridezilla just to be heard and get what you want. While your head is being filled with tons of advice and opinions from other people, here are eight best practices to help you and everyone involved enjoy the big day and avoid any drama.  
Stick to your budget. People will try to sway you. You will want to be swayed. Don't do it. Sit down with your fiance and whoever is paying for the wedding, if it's not just the two of you, and set up a budget. Now stick to that budget. One of the biggest stressors on a wedding is cost, so decide what's most important to you and know you'll have to compromise on other things. 
Be conscious of your bridesmaids' budgets. Along the same lines, know that your bridesmaids also may have financial restrictions. You don't want one of your best friends going into credit card debt because she couldn't afford the dress or the bachelorette party. 
Register at multiple price points. Not only do your bridesmaids have different budgets, but so do your guests. Be sure to register for items at all different price points. Also, don't go too crazy or you'll end up with a house full of odd gadgets but none of the more boring essentials. 
Compromise on the guest list. A long time ago, the guest list was filled with the parents' friends, and while things have changed considerably, you should still allow a little wiggle room for them, especially if they're footing the bill. Try to make sure 80-90% of your list comprises people you truly love and want to be there while allowing your parents to add on a few extras that are important to them. 
Be clear about plus ones. It's never more awkward than having to contact the bride to see if you can bring a date to the wedding, so keep your guests from guessing and make it clear whether or not they have a plus one. Either include the name of their significant other (only if you're 90% sure they'll be together by that day) or include "and guest." If people ask who don't get a plus one, just explain that you really had to narrow down the list and couldn't give out more plus ones, but their presence is very important to you. 
Don't crash diet. This tip is about enjoying the process and not driving yourself crazy. Yes, you want to feel beautiful on your wedding day, but you also don't want to look back and not recognize the woman in the pictures. Feeling beautiful is about loving who you are and making a sacred vow to love someone else until death do you part. Plus, you want to enjoy all of those parties and showers and not feel exhausted from not eating enough. 
Wear a dress and shoes that are comfortable. Yes, you only wear it once, but you'll be wearing this dress for the better part of a day, through standing, sitting and dancing. Make sure you choose a dress that you can move and sit in and shoes that won't leave your feet cramping.
Eat. So many brides, whether from nerves or being afraid of bloating, avoid eating on their big day. As you can imagine, this may leave you feeling fatigued and lightheaded and will make you a light-weight come reception time. Keep your energy up by eating throughout the day and be sure to enjoy that food and cake you spent so much time picking out.
Featured Testimonials
LawCrossing has a fantastic collection of job listings. It's my favorite legal jobsite.
Joshua
Facts
LawCrossing Fact #2: Anyone can sign up for a free week-long LawCrossing subscription.