Support PDF,DOC,DOCX,TXT,XLS,WPD,HTM,HTML fils up to 5MB
Will Other Firms Look at My Law Firm Bio during a Job Search?
by Suzanne Dupree Howe, Managing Director
Summary: How important is your current law firm bio? Is it something that other law firms are going to looking at when you're looking for a new job?
Question: I'm about to engage in a search to find a new associate attorney position. Will firms look at my law firm bio? And how important is my bio?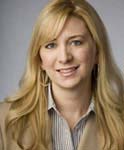 Answer:
It probably won't surprise you to learn that your law firm bio may be one of the first considerations for a potential employer. That's why it's so important from an employer perspective that your bio be eye catching and actually reflective of the work that you have done at your law firm.
Many major firms will simply have a picture of the associate, the state bar in which the associate is admitted, and perhaps a short list of the practice areas in which the associate practices. Often times, the practice area may consist of one word, perhaps "Litigation," or "Corporate." In these instances, there may be very little an associate can do to bolster their bio, since the firms may prefer the bios to be uniform and uncomplicated.
If you do work for a firm where you have input on your bio, then you should work to make the most compelling bio you can. For starters, make sure that all of your practice areas are reflected. I can't tell you how often I speak with associates that do not have a major area of their practice reflected on their bio. This is often because their practice has expanded or changed over time and the bio was simply never changed from their first months at the firm. It makes it very difficult to apply for a real estate position if your bio reflects that you are only doing corporate work and makes no mention of your real estate deals. And if you are doing 25% healthcare and 75% litigation, it makes sense to include healthcare on your resume, especially if you are looking for a pure healthcare position.
Furthermore, to the extent that you can reflect that you are an expert in a field or perhaps becoming an expert, it's important that you include a lot of information about your practice. If you are the firm's resident associate for FLSA work, as an example, then you will want to include some information about that practice on your bio. If you are a litigator, and you've gone to trial, then you should include that information on your bio.
If you have done public speaking at a conference, CLE, or Bar function, then you should include that on your bio. Published papers or even client papers should also be reflected on your firm bio to the extent they are relevant.
In sum, your bio is absolutely one component of your job search, but it's also an important piece of your business development strategy over time. It's essential to spend time on it, update it regularly, and make it as eye-catching a possible.
See the following articles for more information:
Featured Testimonials
LawCrossing is more useful than any other law site out there.
Nancy M.
Facts
LawCrossing Fact #197: LawCrossing lists opportunities ranging from entry-level jobs to executive-level positions.
Description
Legal Researcher Responsibilities : The candidate will providing reference and research services to...
Description
Legal Researcher Responsibilities : The candidate will be providing reference and research services...
Location
San Francisco, CA
Description
Conflicts Analyst Duties: Work in researching and analyzing data that will allow you to assist atto...
Description
Trademark Law Associate The candidate must have 1-3 years of trademark experience. Will work on a v...
NOW TRENDING ON BCG ATTORNEY SEARCH
MOST POPULAR ARTICLES
Testimonial of the Week

I came back to LawCrossing to search through the listings in my new job search because I had been able to get my last 2 jobs through using the site. I love the search capacity and filters. This is a very valuable service.

Jennifer Guidea Bloomfield, NJ
Top Actively Interviewing Jobs
Washington, DC
To be part of the AMA is to be part of our Mission to promote the art and science of medicine and the betterment of publ...
Employer: American Medical Association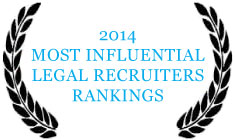 Job Search Tip
Remember the mall rule: Your ex-boss wants you to get another job because he's afraid of running into you at the mall when you're still unemployed. A complimentary reference will soothe his conscience.