Summary: Many attorneys are looking at alternative ways to practice law, including working from home. Find out how you can do this successfully and look professional.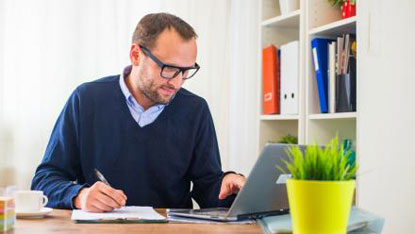 With today's technology, a lawyer practicing out of his or her home can produce the same high-quality work as someone with the fanciest office on Wall Street.  
But you may still have to overcome the "image problem" of a home-based practice.
Clients may not feel they have a "real" lawyer. No matter how often you explain that you're practicing out of your home to keep overhead and legal fees low, they may believe you're not successful enough to afford a real office. They may bring small matters to you but turn to a "real" lawyer in a "real" office when they have a significant problem.
Want to continue reading ?
Become a subscriber to LawCrossing's Job Seeker articles.
Once you become a subscriber you will have unlimited access to all of LawCrossing Job Seeker's articles.
There is absolutely no cost!
Already a member? Login | Forgot your password