Support PDF,DOC,DOCX,TXT,XLS,WPD,HTM,HTML fils up to 5MB
Assistant District Attorney Justin Keiter Specializes in Crimes Against Children and Major Narcotics as Part of a Special Crimes Bureau
by Amie Peterson
(
328
votes, average:
4.5
out of 5)
What do you think about this article? Rate it using the stars above and let us know what you think in the comments below.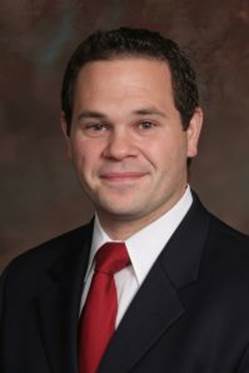 Professional Overview
Justin Keiter is an assistant district attorney for Harris County, Texas, where he is fortunate enough to work on a variety of criminal law cases. Currently he works for a Special Crimes Bureau that specializes in crimes against children and major narcotics.

He recently finished a case against Dr. Ana Maria Gonzalez-Angulo, who was a world-renowned breast cancer doctor that was working at the University of Texas MD Anderson Cancer Center. She was convicted of lacing her lover's coffee with ethylene glycol to poison him.
Mr. Keiter comments that the most interesting aspect of this case was working with the experts and being forced to learn the science behind ethylene glycol and the function of the human body. He states, "Like most lawyers … science is not really my area of expertise. This case was entirely circumstantial and because of the defendant's attempts to hide evidence and delay the victim's hospitalization, we were left with little circumstantial evidence and no direct evidence."



What is the biggest case that Mr. Keiter has worked on? "I would say that it is the Ana Maria Gonzalez-Angulo case. This case received international media attention and there were protests in the defendant's hometown in Columbia. A close second is the case against Timothy Richert, a former schoolteacher who molested his own and other children. He was the first person in Harris County sentenced to Life Without Parole under a new statute called Continuous Sexual Abuse of a Young Child."
Justin was born in Houston, Texas. He graduated from South Texas College of Law. He also attended Southern Methodist University in Dallas, Texas, where he earned a double major in journalism and political science.
What does Justin like to do when he is not practicing law? He loves to run and read. He also likes to watch sports. His favorite sports teams are the Houston Texans, the Philadelphia Eagles, Houston Rockets, and SMU Mustangs basketball.
Mr. Keiter's Professional Achievements
His most memorable law school experience was winning a National Moot Court Championship at the William and Mary Constitutional Law Competition and being awarded for the Best Brief.
How long has Mr. Keiter been an attorney? "I've been practicing just over nine years."
Why did he decide to become an attorney? "My initial plan was to just get my law degree and go back to investigative reporting, but I fell in love with trial work after my summer internship with the Harris County District Attorney's Office."
Where does Justin see himself in five years' time? "Hopefully I'm still prosecuting cases and if I'm not ... Hopefully I am helping those who can't help themselves." 
What motivates him to be an attorney every day? "The fact that every day is different and that I have an amazing opportunity to help seek justice on a daily basis. I love my job and don't consider it 'work'."
If he were not a lawyer what would he be doing? "I'd probably still be an investigative reporter for a TV station." 
How does Mr. Keiter want to be remembered? "I would like to be remembered as someone who was fair and ethical in how I handled my cases from both the defendant's point of view, and that of the victim. I'd also like to be remembered as a good trial attorney, but most importantly … a great father."
What advice would Justin give to new attorneys? "Make sure that it is something that you are happy doing. If you find that you are not enjoying what you are currently doing, change your field. There are many opportunities that are open to lawyers. It is never to late to change your focus. Everyone should be happy with what they are doing."

Mr. Keiter's Goals
Justin is most passionate about criminal law, specifically in crimes against children. He would like to hone his skills in writing appeals. He states, "As a trial attorney you don't get a lot of time to write and research case law."

When asked what makes him stand out as an attorney in his field he said the following: "I'd like to think it's my willingness to keep digging until I find something that will make my case stronger. I will leave no stone unturned in the search for evidence."
He is best known for digging up punishment evidence on defendants for trial. "I'll track down their elementary schoolteacher to see what the person did even as a young child. The fact that the jury gets to assess punishment in Texas means that a prosecutor needs to present their entire life history. This way the jury can make an informed decision on what punishment is appropriate, should the defendant be found guilty."

Justin believes that every case where he received justice for a child that was sexually abused stands out to him.
His professional and personal goals are simple, "At work … to continue to seek justice and to do the right thing as a district attorney. Perhaps run for elected office one day. At home … to be a loyal friend, great father, husband, and son."
Featured Testimonials
LawCrossing is full of facilities and features. I like the e-mail alerts option the best because of its promptness.
Amy
Facts
LawCrossing Fact #108: LawCrossing is growing every day -- and fast!
Success Stories

LawCrossing has the most listings of any job board I have used. It's actually a great site. The website had a lot of detail. It's nice that you don't have to go through a recruiter if you don't want to. You can actually contact the law firm directly for the positions listed. LawCrossing had a ton of great features.

Brian McMillan San Francisco, CA